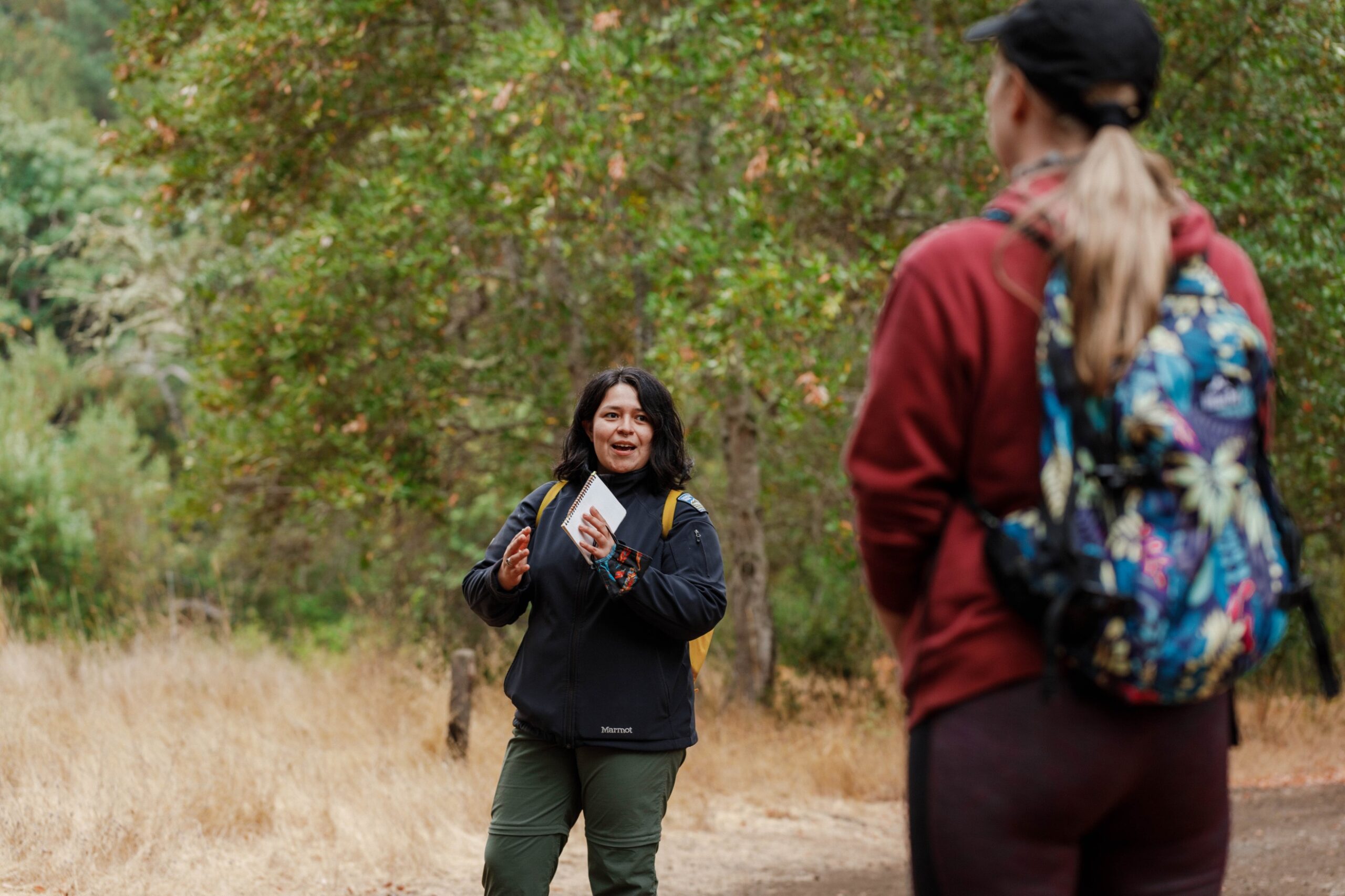 Our Bilingual Program Coordinator, Alma Shaw, was selected as one of the top 5 nominees for the prestigious Puente y Ganas award by Los Cien Sonoma County. The Puente y Ganas Award honors and recognizes the service of Sonoma County individuals and organizations who have demonstrated consistent effort to engage, empower and elevate our Latinx community.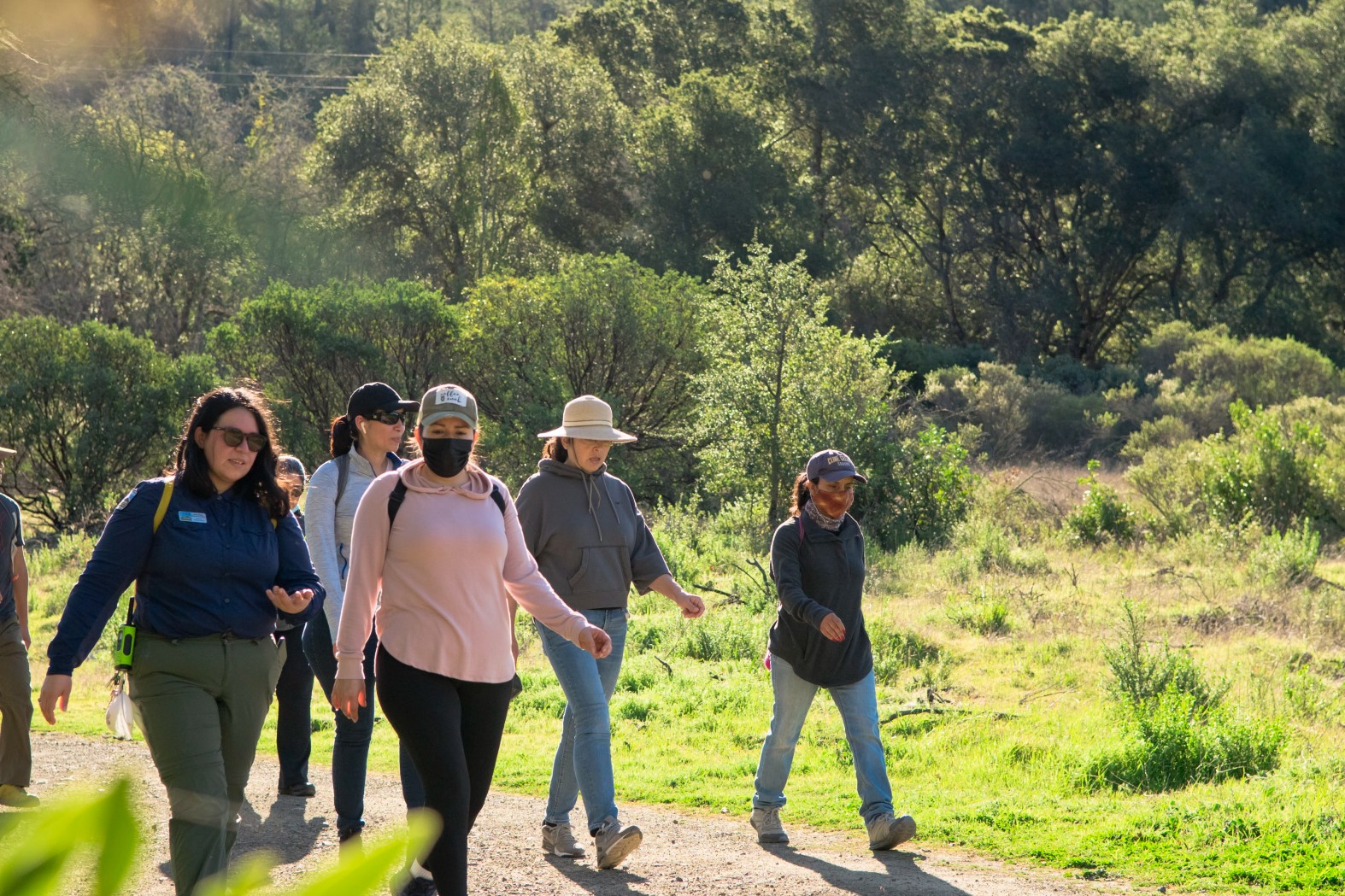 Alma leading a group hike through Sonoma Ecology Center-operated Sugarloaf Ridge State Park, where she runs the Senderos Naturales program. The Senderos Naturales program is the only Spanish-speaking nature-based program at a State Park in the North Bay.

Los Cien Sonoma County is a non-profit organization that honors the achievements of Latino leaders in Sonoma County and they present these awards annually to Latino leaders who have made significant contributions to the community.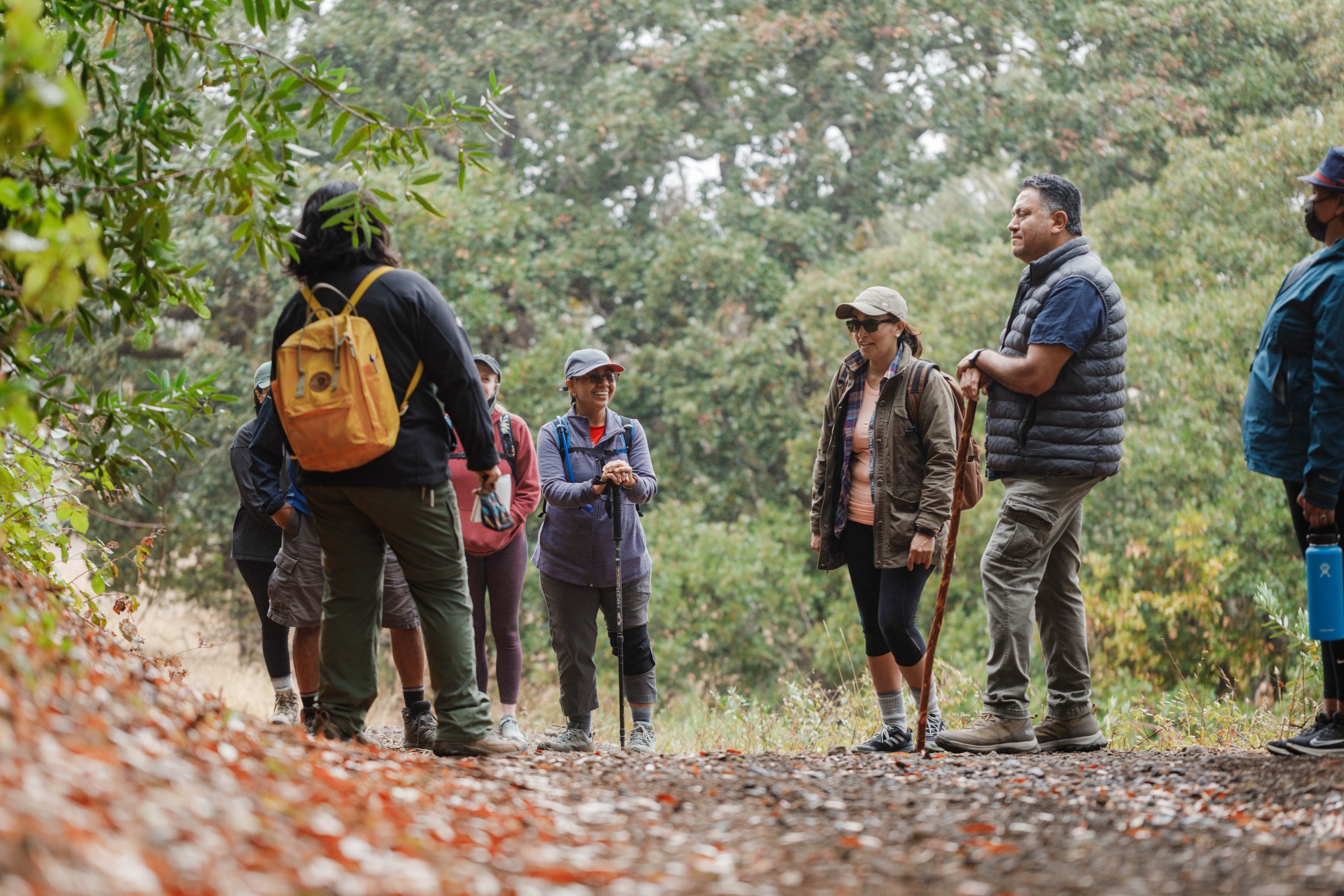 Many of the students and families who live within 15 miles of Sugarloaf Ridge State Park have never visited it. They face barriers to accessing the park, including transportation, entry cost, language, and a lack of culturally relevant outreach. Alma's work has been instrumental in making Sugarloaf Ridge State Park a more accessible space for Spanish-speaking visitors.
Los Cien says of Alma, "Alma's dedication to bringing outdoor education to the Latino community serves as an inspiration and a role model for all who strive to make a difference in their community. Through her work, Alma has been able to provide much-needed opportunities for the Latino community to connect with nature, explore the outdoors, and learn about the natural world around them. Her passion for the outdoors is contagious, and she has inspired countless individuals to explore the natural world and learn about the incredible ecosystem that surrounds us. Alma's commitment to her community and her unwavering efforts to make a difference have truly made a significant impact. She is a remarkable individual who deserves recognition for her outstanding achievements and her dedication to improving the lives of those around her."
Congratulations Alma on the well-deserved nomination!

Nuestra coordinadora de programas bilingüe, Alma Shaw, fue seleccionada como una de los 5 finalistas para el prestigioso premio Puente y Ganas por Los Cien Sonoma County. El premio honra y reconoce el servicio de individuos y organizaciones en el Condado de Sonoma quienes hayan demostrado esfuerzo en involucrar, empoderar, y elevar a la comunidad Latina.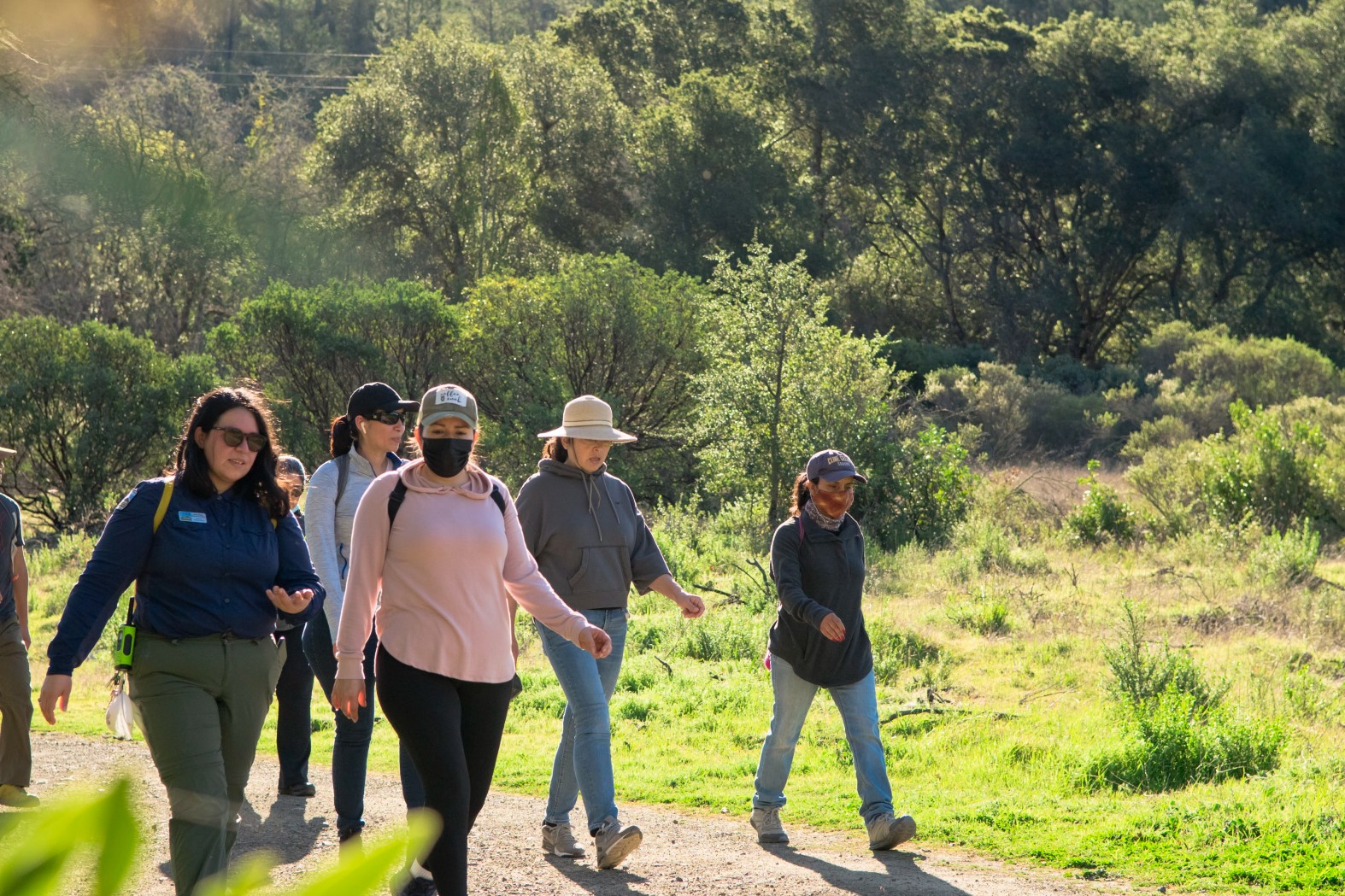 Alma realiza una caminata en grupo en el Parque Estatal Sugarloaf Ridge, operado por Sonoma Ecology Center, donde ella lidera el programa Senderos Naturales. El programa es el único programa naturalista en español en un Parque Estatal en el Norte de la Bahía.
Los Cien Sonoma County es una organización sin fines lucrativos que honra los logros de líderes Latinos en el Condado de Sonoma y otorgan estos premios anualmente a líderes Latinos quienes han aportado contribuciones significantes a la comunidad.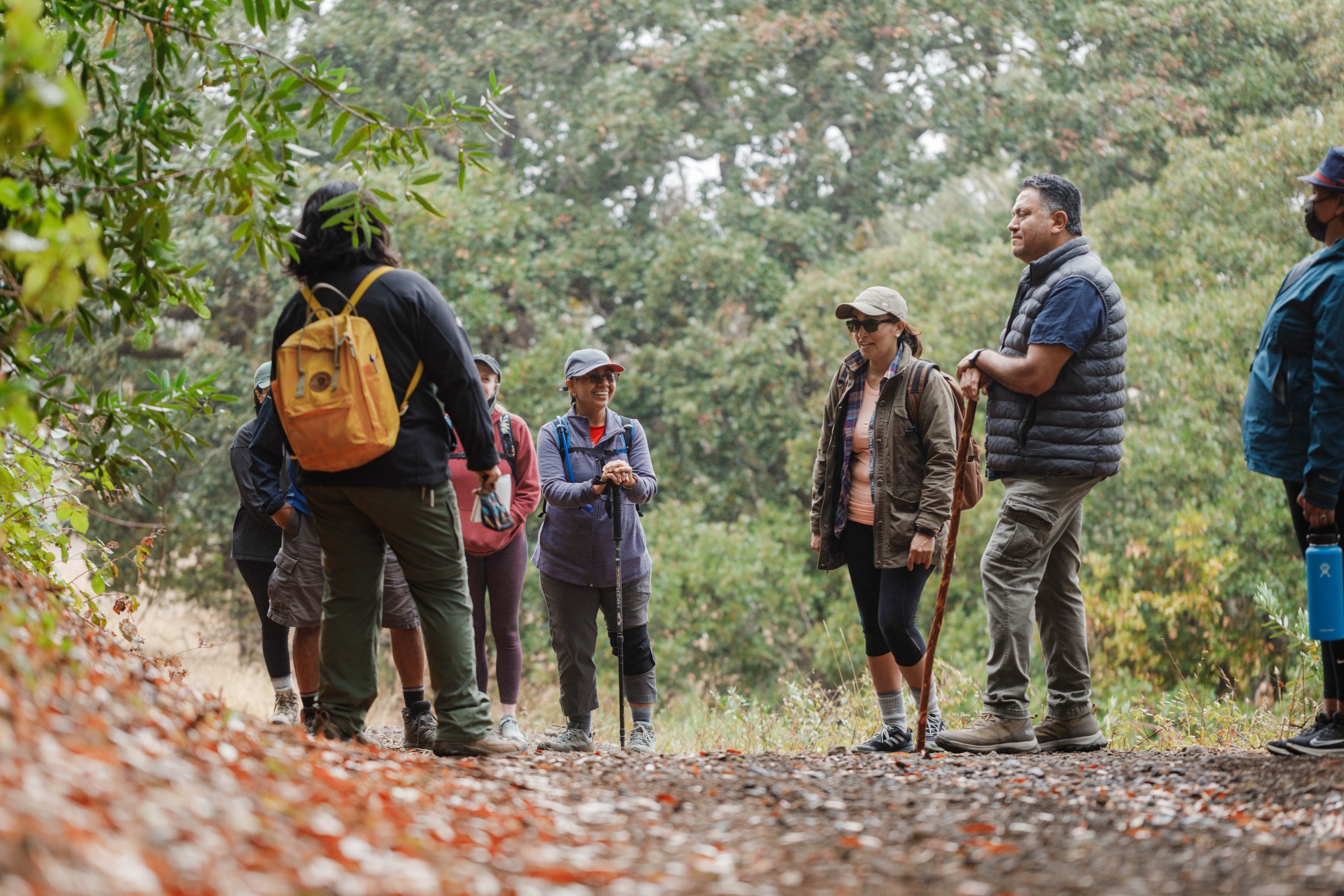 Muchos de los estudiantes y familias que viven a 15 millas del Parque Estatal Sugarloaf Ridge nunca lo han visitado. Enfrentan barreras de acceso al parque como transporte, costo, lenguaje, y carencia de alcance comunitario. El trabajo de Alma ha sido instrumental en hacer a Sugarloaf más accesible para visitantes hispanohablantes.
"La dedicación de Alma a traer educación ambiental a la comunidad Latina sirve como inspiración y un modelo para todos quienes tratan de hacer una diferencia en su comunidad. A través de su trabajo, Alma ha proveído oportunidades muy necesarias para la comunidad Latina para conectarse con la naturaleza, explorarla, y aprender acerca del mundo natural alrededor de ellos. Su pasión por la naturaleza es contagiosa, y ha inspirado a muchos individuos a explorar la naturaleza que nos rodea. Su compromiso con su comunidad y sus firmes esfuerzos a hacer una diferencia realmente han hecho un impacto significativo. Ella es una persona notable que merece reconocimiento por sus logros excepcionales y su dedicación a mejorar las vidas de aquellos a su alrededor,"dice Los Cien de Alma.
¡Felicidades, Alma, por la merecida nominación!