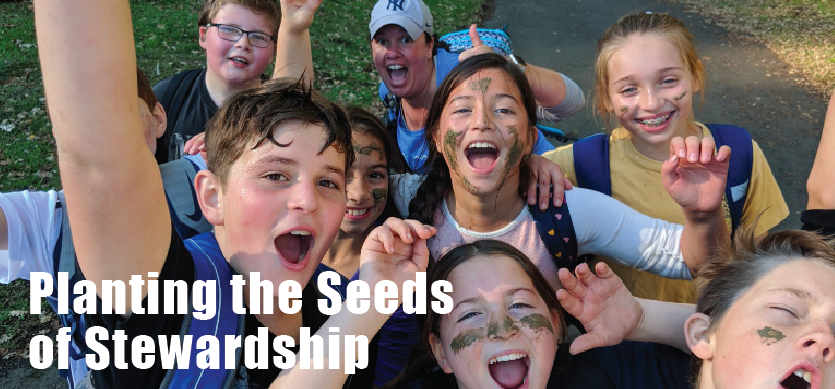 If you would like to make a donation without becoming a member, please enter your level of support below
Sonoma Ecology Center is a 501(c)(3) non-profit.
Our tax ID is 94-3136500.
If you are interested in making a more substantial investment in Sonoma Ecology Center, thank you, we would be delighted to speak with you about our many funding opportunities. Please email Garland Lamb at donate@sonomaecologycenter.org or call 707-996-0712, ext. 125.
We welcome you to join our new membership program and enjoy the benefits below.
$50 – Member
Member Level Benefits
Timely information via our e-newsletter "In the Watershed"
Invitations to SEC events and activities (which include Sugarloaf Ridge State Park, Sonoma Garden Park, Van Hoosear Wildflower Preserve)
* Seniors and Students can join for a $25 discount
$100 – Trailblazer
Member Level Benefits plus…
One day parking pass to Sugarloaf Ridge State Park (also valid for Jack London State Park)
50% off Sugarloaf Ridge State Parks hikes for you and a friend (Excluding Fireworks Hike, Brunch on Bald, Headwaters to Headwaters Hike)
Discount of $40 per session on our Summer Science Camps
Recognition in our annual Impact Report
$250 – Steward
Trailblazer Level Benefits plus…
A gift of fresh produce from the Harvest Market at Sonoma Garden Park once per peak season
30% discount on Sonoma Garden Park workshops
Invitation to donor appreciation events
$500 – Path Finder
Steward Level Benefits plus…
Annual parking pass for Sugarloaf Ridge State Park (also valid for Jack London State Park)
$1,000 – Ambassador
Path Finder Level Benefits plus…
Two complimentary tickets to Sugarloaf Ridge State Park's Headwaters to Headwaters Hike
$5,000 – Defender
Ambassador Level Benefits plus…
Two complimentary tickets to Sugarloaf Ridge State Park's Fireworks Hike
$10,000 – Valley Visionary
Defender Level Benefits plus…
Private guided hike for 8 at Van Hoosear Wildflower Preserve
Membership benefits last for 12 months