Nathanson Creek, running north-to-south through the middle of the City of Sonoma, was once a beautiful waterway. But it had deteriorated over the years due to pollution and neglect, and by the late 1990s was little more than a runoff ditch. That's when Sonoma Ecology Center, with help from partners Ag + Open Space, Sonoma Water, and the City of Sonoma began leading clean-up and restoration efforts along its banks.
Today, Nathanson Creek Preserve is a beautiful and thriving greenway, accessible to the public by bridges and walking trails. Its waters are cool and clear again, allowing Chinook salmon to return to spawn.
At the corner of 2nd St. East and East MacArthur, a native plant demonstration garden entices, delights and educates passersby on native plant species while providing a habitat for native pollinators. Across MacArthur from the demonstration garden, the north end of the preserve has a new feature: the Nathanson Creek Preserve Flood Plain, which helps to manage flooding, provides valuable habitat, and in springtime bursts with poppies and other flowers.
This city jewel in the heart of downtown is located alongside Sonoma Valley High School and Adele Harrison Middle School, and both use Nathanson Creek as a living outdoor classroom. Meanwhile, local gardening enthusiasts volunteer their time to keep the demonstration garden and their local community flourishing.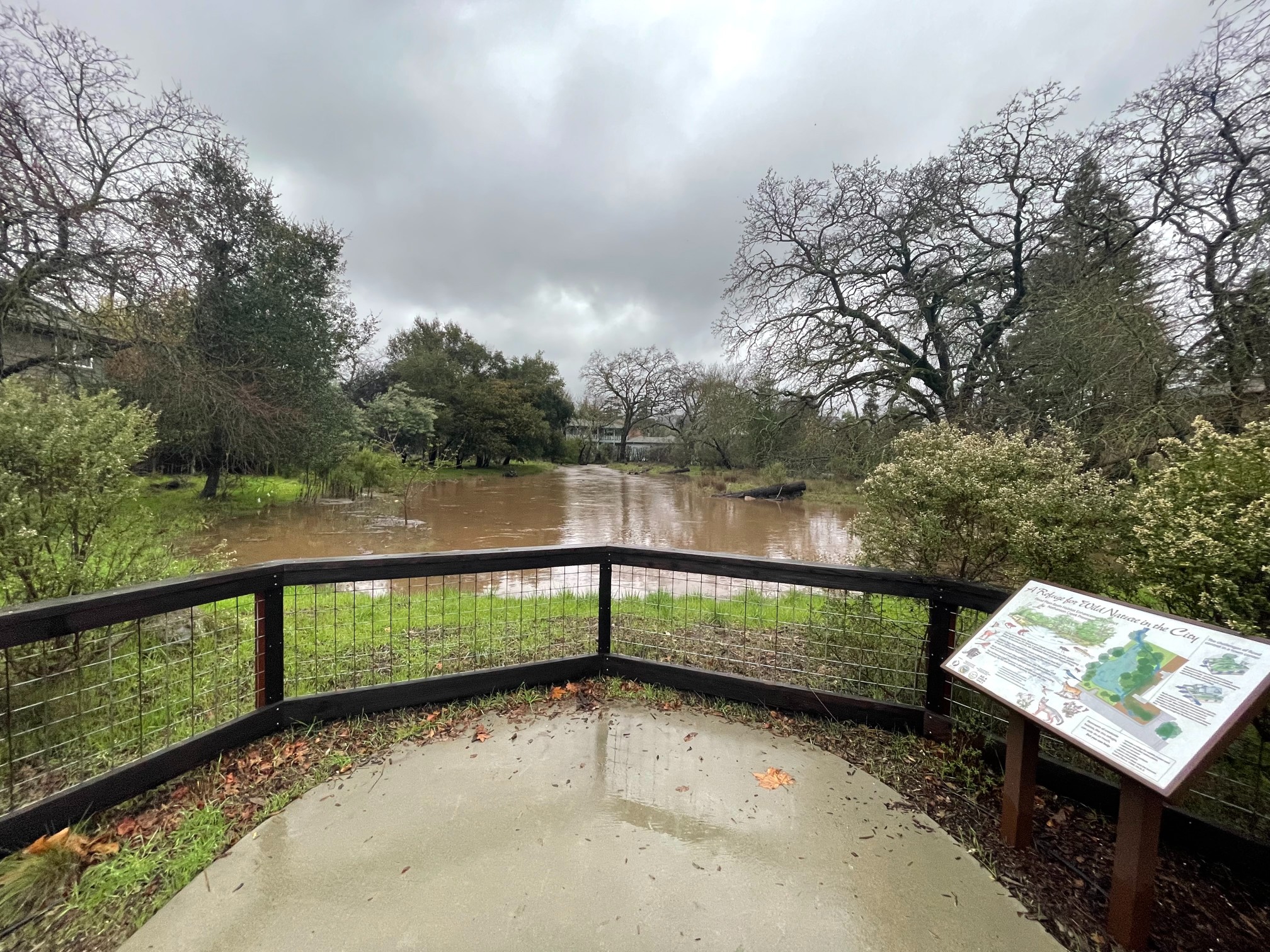 The Nathanson Creek Oxbow installed by SEC working as intended after the storm on January 9, 2023.