NONPROFIT OF THE YEAR
Sonoma Ecology Center is proud to be named Nonprofit of the Year by state Sen. Bill Dodd in acknowledgment of our 30-year history of environmental stewardship in Sonoma Valley.
Click to Learn More about this Special Honor
HAPPY ANNIVERSARY
We're excited to celebrate the 50th year of Sugarloaf Ridge State Park, the 25th year of Sonoma Garden Park, a more inclusive Education Department, and an expanded Restoration Department.
Sep
18
Wed
Special Biochar Workshop: Permaculture, Biochar & Soil

@ Sonoma Garden Park
Sep 18 @ 4:00 pm – 6:00 pm
Sonoma Biochar Initiative is holding a rare in-depth workshop on permaculture, biochar and soil at Sonoma Garden Park on Wednesday, Sept. 18, and every grower in the Valley is invited to attend.
Two great teachers – bokashi and biochar master Cuauhtemoc Villa and Matt Powers of The Permaculture Student – will get you up to speed on permaculture techniques and how best to prepare and use biochar to improve soil and make it more productive, either commercially or in your backyard garden. Carbon sequestration and other topics will be discussed as well.
Also, Raymond Baltar of Sonoma Biochar Initiative will provide a brief overview of how to make or acquire biochar in any quantity. Khadija Khansia of the Local Carbon Network, a biochar outreach and marketing initiative by All Power Labs in Berkeley, will discuss development of local, distributed networks for biochar and biomass energy production.
Tickets are $20 (or $10 for students) and are available at https://soilgeeks.bpt.me. For more details on the upcoming biochar workshop click here.
The Sonoma Biochar Initiative is a project of Sonoma Ecology Center and is dedicated to the ethical and sustainable production and use of biochar, both locally and worldwide. For more go to http://sonomabiocharinitiative.org.
Sep
19
Thu
A Walk Honoring Loss & Resilience

@ Sugarloaf Ridge State Park
Sep 19 @ 10:00 am – 12:15 pm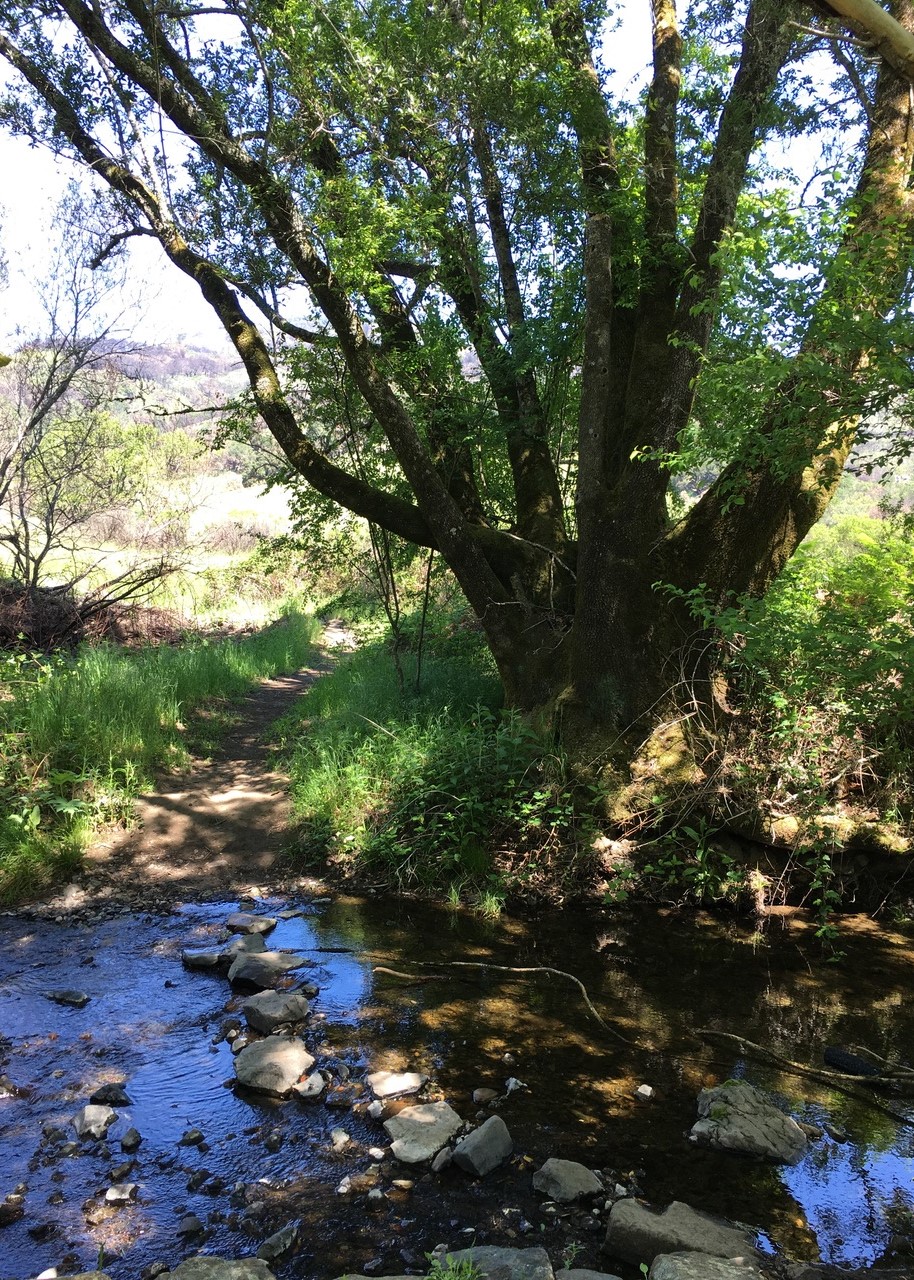 Are you missing your sense of trust, safety, your home or beloved trees? This event is for anyone who still feels they are suffering negative effects from our recent fires or floods.
This walk honoring loss and resilience is a gentle Forest Bathing Walk designed to help those recovering from the traumatic impact of our natural disasters. This sensory immersion experience, inspired by the Japanese practice, Shinrin Yoku, has the potential to restore a sense of calm, safety and inner peace.
Leader, Susan Karle, combines her expertise in grief and trauma with her passion for partnering with Nature to provide optimal health.
Participants  will experience:
* A leisurely stroll of less than 1 mile on a well maintained trail.
* A series of Invitations to enliven your sense of smell, sound, sight…
* Sharing circles to enhance the connection to Nature and each other.
These free events are sponsored by Healthcare Foundation of North Sonoma County with parking fees generously waived and event assistance provided by Sonoma Ecology Center/ Team Sugarloaf.
If your plans change and you're unable to participate, please let us know two days prior so we can give your spot to someone else.
Sat 8/31 and Thursdays 9/19, 10/17 & 11/21. 10 AM – 12:15 PM.You are welcome to sign up for more than one. More info sent upon registration.
Sep
21
Sat
Brunch On Bald Mountain

@ Sugarloaf Ridge State Park
Sep 21 @ 9:00 am – 2:00 pm
Calling all hikers and non-hikers, too! Sonoma Valley's signature mountaintop is a must-do for avid hikers, but now non-hikers can enjoy the view in good company as well while supporting our beloved park.
Join us on September 21, 2019 as Bill & Dave Hikes and Sonoma Ecology Center present our Annual Brunch on Bald Mountain benefit to support Team Sugarloaf. Enjoy the strenuous hike, led by Bill & Dave Hikes, to the top of Bald Mountain along the trails. Not up for the climb? Then take the easy road as Team Sugarloaf partners will chauffeur you to the top. This is a rare opportunity to enjoy this peak experience, as vehicles are not normally permitted to the top of Bald Mountain.
Whether you choose to hike or ride, upon arrival at the top you will be treated to a picnic brunch and incredible 360-degree views. Enjoy the morning air, incredible views, a tasty meal and, more importantly, a fun andeasy way to support this Sonoma County treasure!
This special event is by reservation only.
Proceeds support Team Sugarloaf's operation and maintenance of Sugarloaf Ridge State Park.
TICKETS:
$45 per adult
$10 per child, age 10-17
Fee for Non-Hikers: Optional Ride: $60 per person (includes brunch)
HIKERS: Plan to arrive at the end of the road with your reservation confirmation around 8:45 a.m. Hike will begin promptly at 9:00 a.m.
RIDERS: Plan to arrive at the end of the road at 9:45 a.m. Rides will be begin approximately 10:00 a.m.
ADDITIONAL INFORMATION:
The total distance of this difficult hike is 6.5 miles round-trip and the elevation gain is 1500 feet. The return trip is all downhill. Depending on trail conditions, the hike may be via the road, rather than the trail. Due to difficulty of climb, hike is not recommended for small children or those not accustomed to hiking. Children age 9 and under are required to ride with accompanying paid adult. Children age 9 and under are free.
To be prepared, as well as eco-conscious, please bring the following:
Drinking water
Unbreakable mug or cup
Utensils
Cloth napkin
Wear sturdy hiking shoes and layered clothing. You may want to bring binoculars and/or a camera. Hikers will return to the parking lot at approximately 2:00 p.m. Riders will return at approximately 1:30 pm.
Saturday Harvest Market

@ Sonoma Garden Park
Sep 21 @ 9:00 am – 12:00 pm
Sonoma Garden Park's seasonal Harvest Market operates each Saturday of the harvest season from 9 a.m. to noon in the Straw Bale Barn. Come for the freshest seasonal produce available!
Depending on what's in season, you'll find such produce as tomatoes, squash, onions, potatoes, chard, figs, apples, herbs, fresh cut flowers and other fruits, nuts and vegetables. We also sell eggs laid on-site from our free range hens, as well as locally crafted olive oil. And we feature plants from our nursery.
When you shop at the market, you are supporting local, sustainable agriculture and supporting this wonderful community resource. Come to the Harvest Market at Sonoma Garden Park every Saturday through the growing season and enjoy fresh, local, sustainably grown produce.
Sonoma Creek Cleanup Day 2019

@ Fryer Creek, Nathanson Creek
Sep 21 @ 9:00 am – 12:00 pm
Coastal Cleanup Day is a global movement comprised of local communities and organizations – and there's a Sonoma Valley component for inland waterways that is led by Sonoma Ecology Center. Together, we'll make a big impact in removing trash and debris from natural habitats and neighborhoods.
On top of creating a cleaner environment, all of the items that volunteers pick up are recorded to raise awareness about our pollution challenges. At last year's Coastal Cleanup Day, over half a million people picked up 18.3 million pounds of trash and debris in only a few hours. There's true power in numbers.
Sonoma Ecology Center will be hosting 2019 cleanup efforts for the Sonoma Valley area at sites including:
Maxwell Farms Regional Park, 100 Verano Ave, Sonoma, CA 95476
Fryer Creek, located at Safeways back parking lot, 477 West Napa St., Sonoma
Nathanson Creek Preserve, 29 East MacArthur St., Sonoma (Note: please don't park in MacArthur Place's parking lot, site check-in is at the corner of 2nd St. West and East MacArthur St. in the Nathanson Preserve Demonstration Garden)
Volunteers should wear comfortable and/or waterproof shoes, layered clothing that you don't mind getting dirty, and work gloves if you have them. Please bring any plastic bags you may have, as well as your own water.
Project Story Map
Click on the image below for an interactive map showing our projects in Sonoma Valley.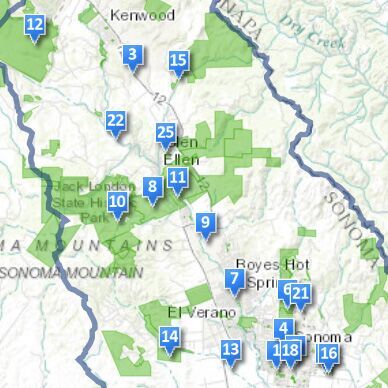 Sign the SDC Petition
Sonoma Developmental Center is preparing for final closure after 127 years of operation. Please sign the petition urging Gov. Jerry Brown to protect this large swath of crucial open space located in the heart of Sonoma Valley.
Smarter Landscaping
Click on the image below for a pdf version of our brochure on fire smart, water wise and wildlife friendly landscaping.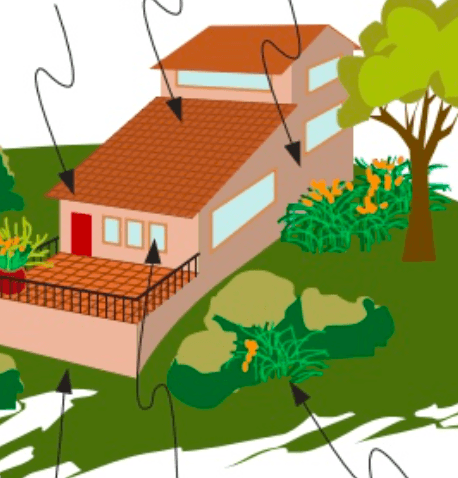 Support Our Work
We can't do it without you!
Subscribe to Our Newsletters
Receive news in your inbox from Sonoma Ecology Center, Sonoma Garden Park or Sugarloaf Ridge State Park.
The Ecology Blog: What's Happening in Sonoma Valley