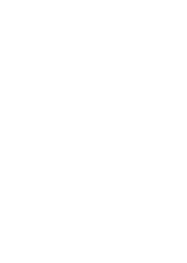 Since 1990, we've worked to increase appreciation and stewardship of Sonoma Valley's natural heritage and create measurable benefits in areas of land, water, climate change and biodiversity. Supporting our work enables us to move us all towards a better future.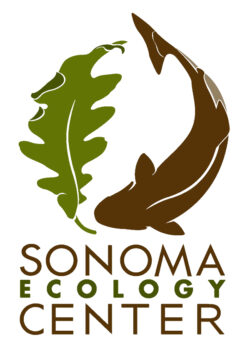 Who We Are
Sonoma Ecology Center works to address challenges related to water supply and quality, open space, rural character, biodiversity, energy, climate change, and a better quality of life for all residents.
Vision
We envision a future where people, land, water, and wildlife thrive.
Mission
Our mission is to work with our community to identify and lead actions that achieve and sustain ecological health in Sonoma Valley.
How can people, land, water, and wildlife thrive in a fire-adapted landscape?
Watch this video on how we keep people safer while supporting our environment.
Jun
2
Fri
Weekly California Native Plant Sale | Venta semanal de plantas nativas Californianas

@ Native Plant Nursery at Sonoma Garden Park
Jun 2 @ 12:00 pm – 3:00 pm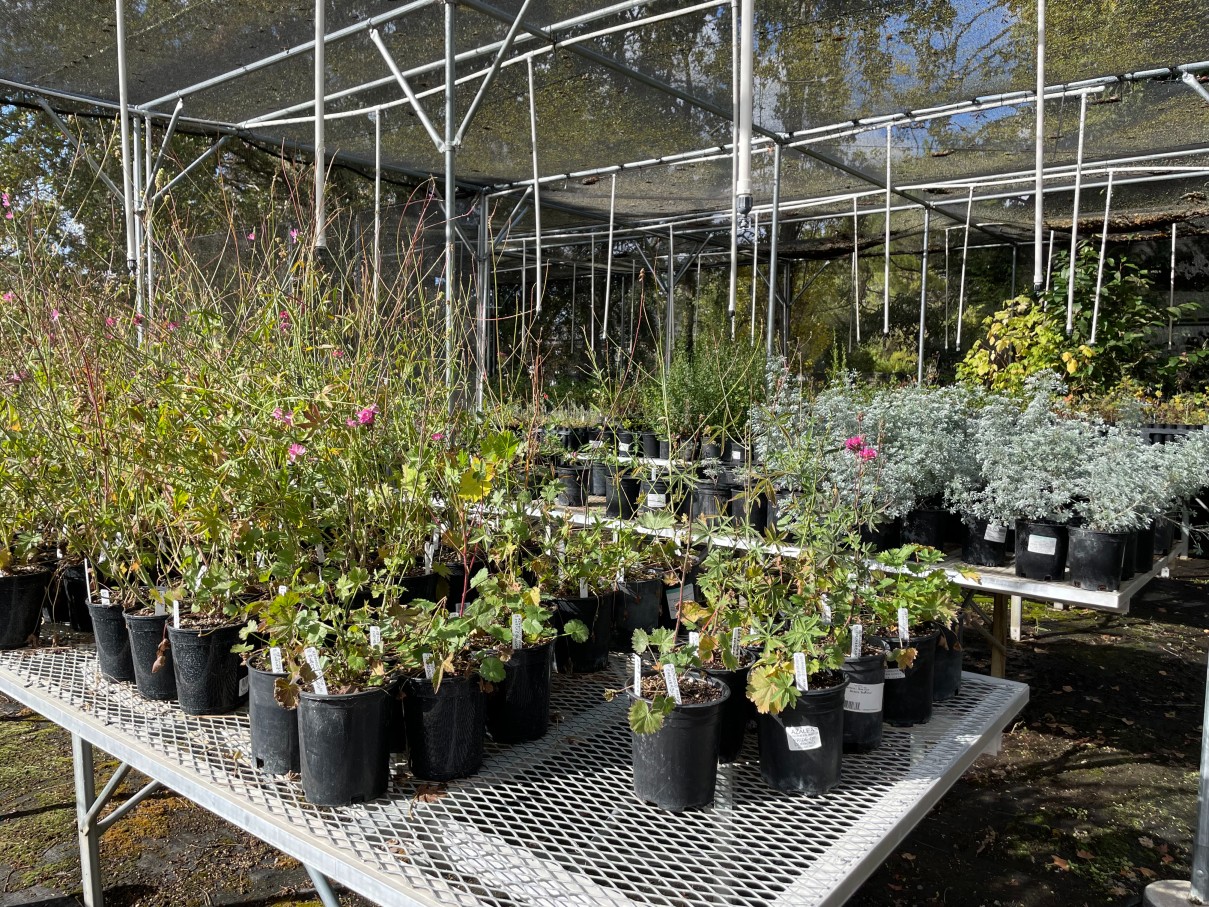 [Español abajo]
We are selling a variety of California native plants to the public every Friday from 12:00-3:00 pm to help local gardeners create and maintain drought-tolerant and pollinator-friendly gardens and landscapes. Simply drop into our Native Plant Nursery. For questions, email our Native Plant Nursery Manager at hannah@sonomaecologycenter.org.
Sign up for our emailing list to stay updated on future events: sonomaecologycenter.org/newsletters-sign-up.
Venderemos una variedad de plantas nativas Californianas al público cada viernes de 12:00 a 3:00 pm para ayudar a jardineros locales a crear y mantener jardines y paisajes resistentes a la sequía y amigables a polinizadores. Simplemente acude a nuestro vivero de plantas nativas (ubicado dentro de Sonoma Garden Park). Si tienes preguntas, manda un email a nuestra gerente del vivero de plantas nativas por hannah@sonomaecologycenter.org
Inscríbete a nuestro boletín de noticias electrónico para estar al tanto de nuestros eventos futuros: sonomaecologycenter.org/newsletters-sign-up.
Jun
3
Sat
Saturday Harvest Market

@ Sonoma Garden Park
Jun 3 @ 9:00 am – 12:00 pm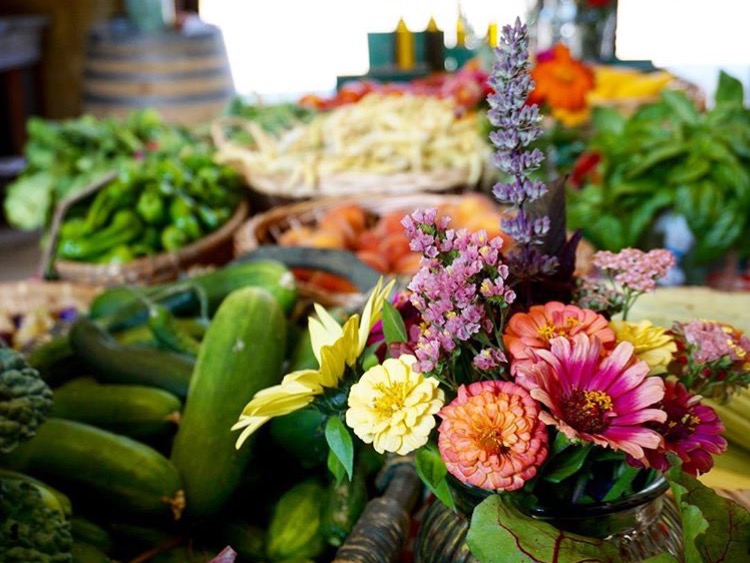 Sonoma Garden Park's 2023 full Harvest Markets are on Saturdays, 9:00 am-12:00 pm, starting from April 22, 2023. The Harvest Market is a great place to pick up produce, flowers, and eggs harvested from our 6.1 acre sustainable garden. We will be selling products such as fresh produce, eggs from free-range chickens, honey, and olive oil. The market now accepts credit cards. Remember to bring your reusable shopping bag!
To stay updated on our events, sign up for our newsletter at: sonomaecologycenter.org/newsletters-sign-up
Creekside Nature Hike

@ Sugarloaf Ridge State Park
Jun 3 @ 10:00 am – 11:30 am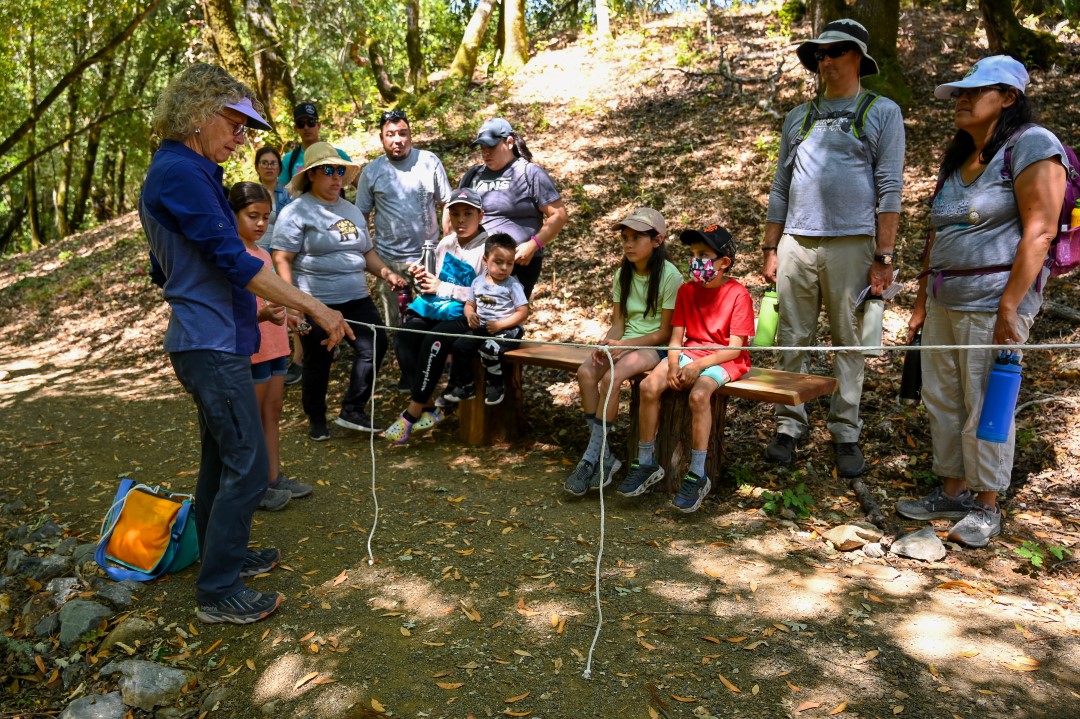 Every Saturday between Memorial Day and Labor Day, join us for a 1.4-mile nature hike along the Sonoma Creek. On the hike your leader will teach you about the plants, animals, and aquatic life of Sonoma Creek. This free hike starts outside the Visitor Center. Registration is not required. Parking fees apply.
Full Moon Hike

@ Sugarloaf Ridge State Park
Jun 3 @ 6:30 pm – 10:30 pm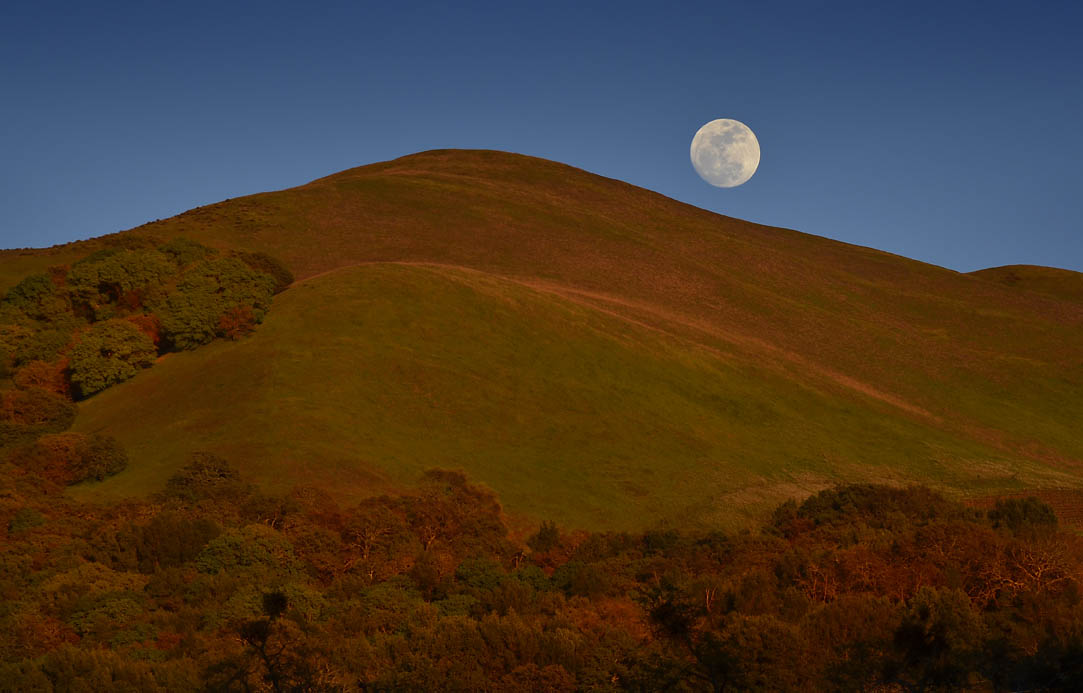 Bring a flashlight and your sense of wonder as you explore the park after dark. This hike begins at the White Barn and heads up to Bald Mountain, where we will see the moon rise over the Mayacamas and the sun set over Sonoma Valley.
This route is a strenuous 6.5 miles with 1500+ of vertical and some steep sections (not recommended for children under 12). It leaves the White Barn parking lot at 6:30 p.m.
Tickets are $10 general, and $5 for youth (12-17 year olds; must be accompanied by an adult), students, Sugarloaf members, and Sugarloaf volunteers. Be at the meeting location at least 15 minutes prior to the start of the hike for a prompt departure. Bring at least a quart of water, snacks, your flashlight, and extra layers for the evening. Parking fees apply.
______________________
For more events at Sugarloaf, visit our calendar.
Jun
8
Thu
Sugarloaf Volunteer Trail Crew

@ Sugarloaf Ridge State Park
Jun 8 @ 9:00 am – 1:00 pm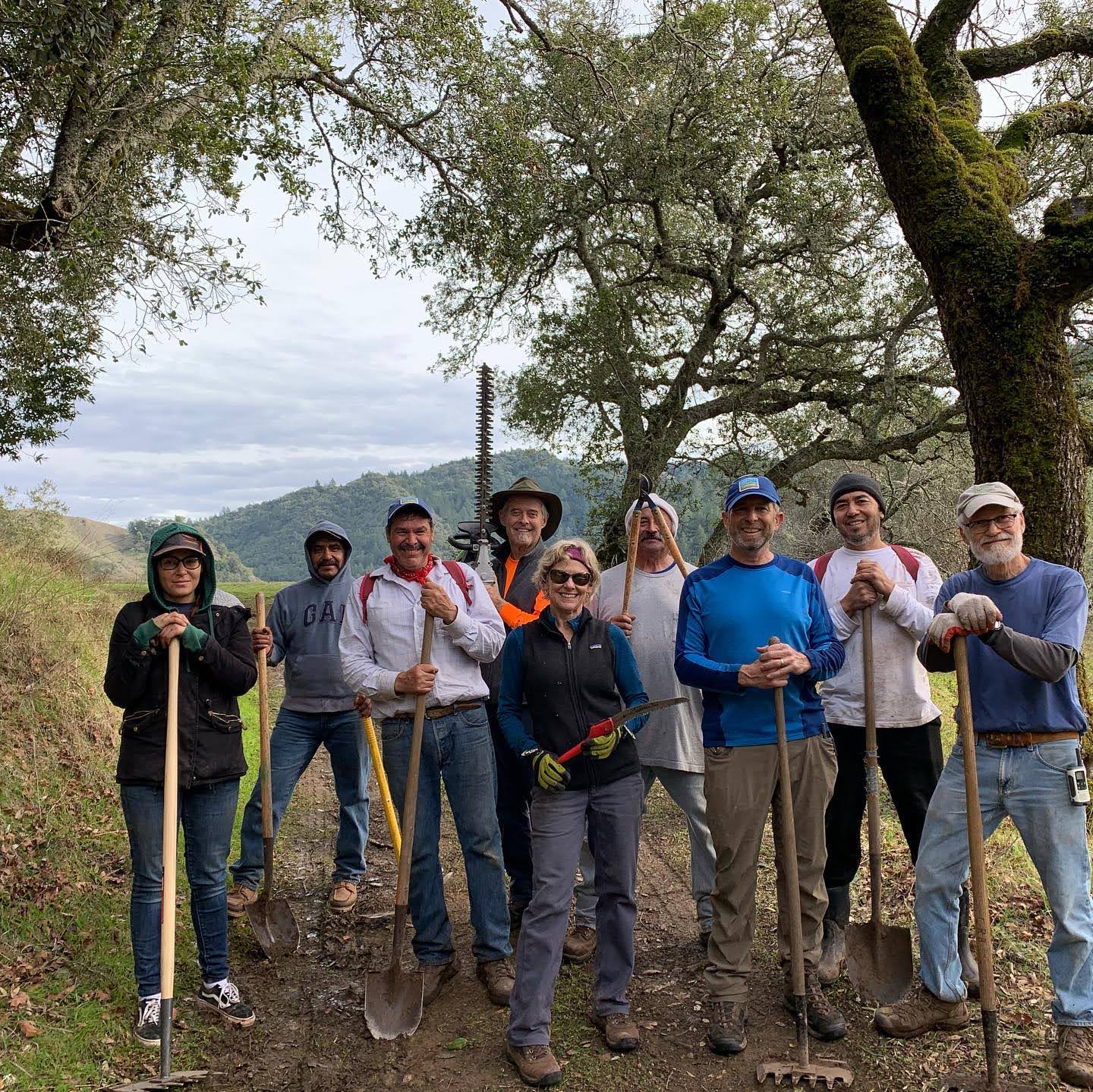 Volunteers play a crucial role at keeping Sugarloaf Ridge State Park open and accessible to all! Help Sugarloaf with trail restoration work by coming to our every-other-Thursday Volunteer Trail Crew. Activities include bridge and step construction, installing signs, clearing, lifting, carrying, and hiking.
Bring gloves, hat, and water that you can carry hands-free (i.e. bring a backpack). Wear long pants, boots or sturdy shoes and sunscreen. Long sleeves are suggested as poison oak is present. We have tools and trained crew leaders with tasks for all. Minors must be accompanied by a responsible adult. We will provide tools, and if allowed, lunch.
If you are a current Sugarloaf volunteer, log onto Better Impact to sign up. First-time volunteers are welcomed and encouraged to formally join our volunteer program if they'd like to support us more frequently. Start here to become a volunteer.