Learn more about how our staff continues to work on behalf of our community, as well as public park access in Sonoma Valley, ways to get outdoors, where to find local produce, volunteer opportunities, and how to stay in touch.
All public Sonoma Ecology Center events are currently suspended and will be rescheduled. Sugarloaf Ridge State Park, Sonoma Garden Park, Montini Open Space Preserve and Sonoma Overlook Trail are closed to the public until further notice. Our staff continues to work on behalf of our valued community, coordinating with local government and nonprofits to meet its evolving needs.
UPCOMING EVENTS
All Sonoma Ecology Center activities are currently suspended and will be rescheduled.
Apr
4
Sat
CANCELED: Edible Plants Walk

@ Sugarloaf Ridge State Park
Apr 4 @ 9:00 am – 12:30 pm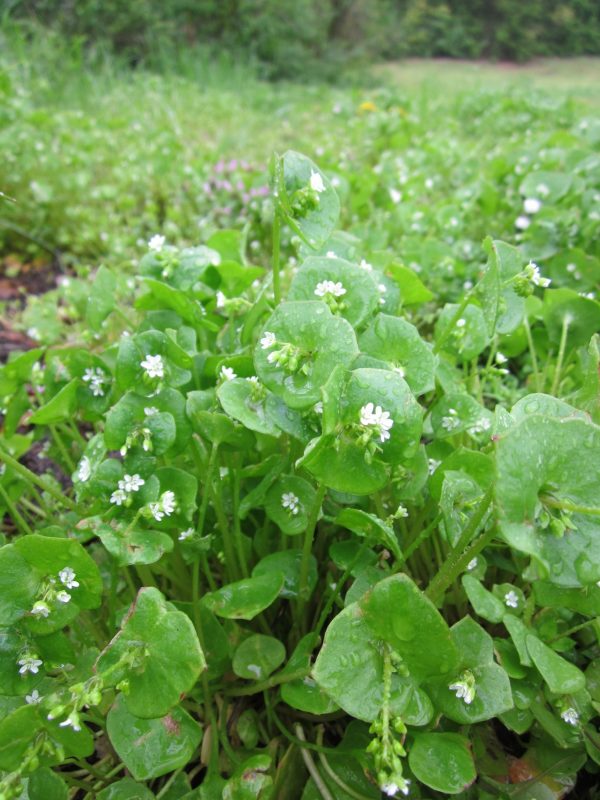 Join Certified California Naturalist Mary Good on a hike exploring the medicinal and edible plants of the park. Weaving in natural history, ethnobotany, herbalism and folktales, this walk will open your senses, as well as your curiosity to the abundance of plantlore in Sonoma County. Bring water and a snack and be prepared for a 2 to 3 mile walk with a 300 foot climb.  Meet at the White Barn parking lot. $10.00 per adult, free for minors. Parking fees also apply.
Edible plant information is for educational purposes only. Foraging is illegal in CA State Parks.
CANCELED: ParkRx – Intermediate Hiking for Fitness Series (#2)

@ Sugarloaf Ridge State Park
Apr 4 @ 9:00 am – 12:00 pm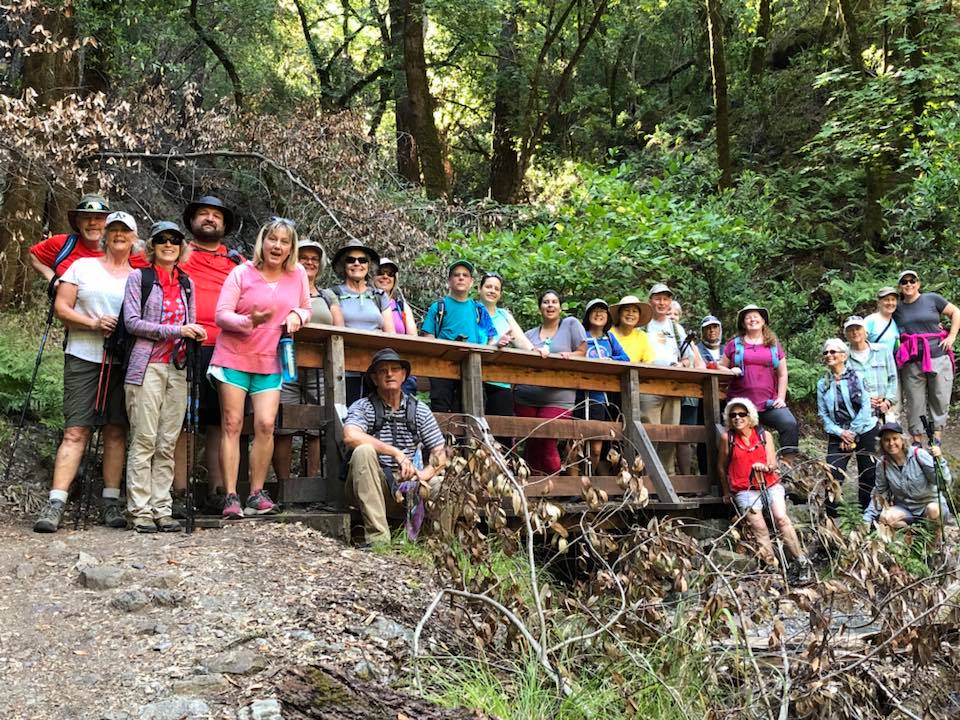 Please join us for an 8-week INTERMEDIATE Hiking for Fitness Program. The program leaders will guide you on a series of weekly hikes with the challenge increasing each week. Leaders will have group discussions about gear, hydration, hiking poles, first aid and pacing, etc. The group's final hike aims for Bald Mountain, where hikers can enjoy stunning vistas.
The Hiking series costs $80, or free (plus free parking) for hikers with a 2019 or newer ParkRx from a Sonoma County Medical Provider. Click here for ParkRx info.
Hike Schedule
1) Sat 3/7–Waterfall Loop, 2 miles, 595 ft [meet @ main lot]
2) Sat 3/14–Vista Trail Loop, 3.6 miles, 700 ft [meet @ white barn lot]
3) Sat 3/21–Goodspeed to Nattkemper bench, 4.2 miles, 1060 ft [meet @ Goodspeed lot]
4) Sat 3/28–Hillside/Brushy Peaks to Neptune picnic table, 4.6 miles, 780 ft [meet @ white barn lot]
5) Sat 4/4–Grandmother Oak (Sugarloaf's McCormick Addition), 4.2 miles, 1060 ft [meet @ Hood Mtn Regional Park's Los Alamos parking lot]
6) Sat 4/11–Vista Trail Loop (counter-clockwise), 4.7 miles, 1000 ft [meet @ white barn lot]
7) Sat 4/18–Brushy /Grey Pine (Hillside start), 6.5 miles, 1230 ft [meet @ white barn lot]
8) Sat 4/25–Bald Summit (w/ optional Headwaters wiggle = 5.8 mi), 5.25 miles, 1500 ft [meet @ white barn lot]
(routes subject to change based on group and weather)
Trail Crew: Sonoma County Trails Council

@ Sugarloaf Ridge State Park
Apr 4 @ 9:00 am – 1:00 pm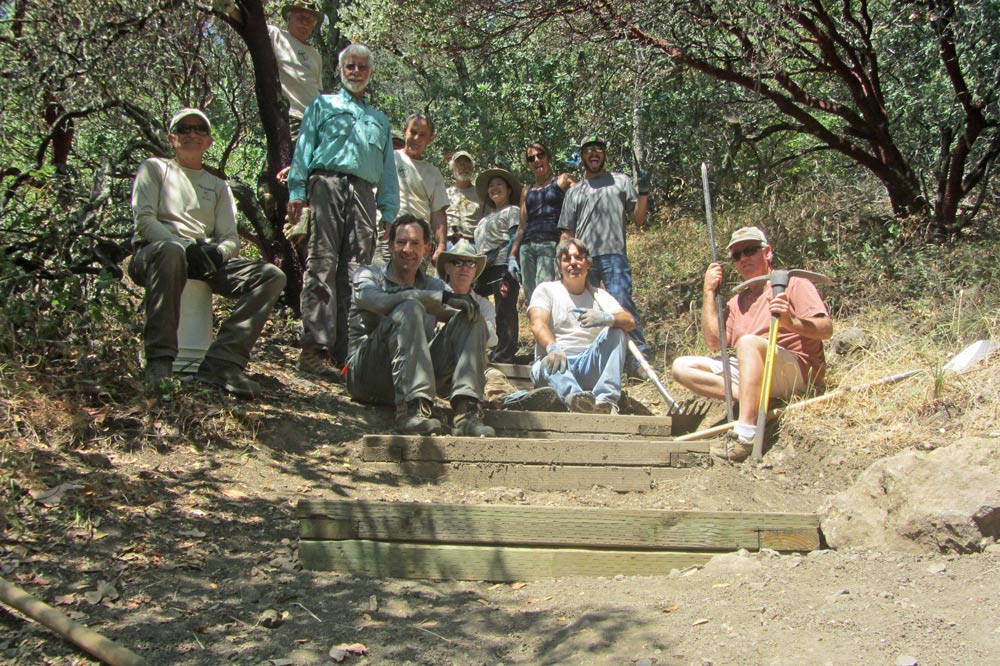 Sonoma County Trails Council volunteer trail work day at Sugarloaf Ridge State Park. From 9am to about 1pm. We will provide parking passes, tools and Clif bars with beverages and snacks afterwards.
Bring gloves, a hat and water that you can take with you (hands free!) while working, and wear long pants, boots or hiking shoes and sunscreen. No experience necessary – we have tools and trained crew leaders with tasks for all strengths and sizes of volunteers.
In order to make sure we have enough tools and after-work beverages reply to trailscouncil@sonic.net if you plan to attend. If you have any questions, don't hesitate to contact us.
Apr
5
Sun
CANCELED: Van Hoosear Wildflower Walks

@ Meeting at Arnold and Grove Street/76 Gas station
Apr 5 @ 9:00 am – 12:00 pm
Join Sonoma Ecology Center naturalists at Van Hoosear Wildflower Preserve for one of the most spectacular wildflower displays in all of Sonoma County. Experience a pristine spring grassland with numerous species in full bloom at different times of the season. See below for dates, and sign up soon! These walks will fill up quickly!
Sat, March 28th, 9:00-12:00
Sun, April 5th, 9:00-12:00
Fri, April 10, 9:00-12:00
Sat, April 18, 9:00-12:00, Bilingual(Spanish ONLY)
Sat, April 25, 9:00-12:00 pm, Bilingual(Spanish ONLY)
Sun, April 26, 9:00-12:00 pm, City Nature Challenge iNaturalist walk
Sun, May 3, 9:00-12:00pm
The 162-acre property in the foothills of Sonoma Mountain is protected by a conservation easement made possible by your Sonoma County Agricultural Preservation and Open Space District (Ag + Open Space) and the California Wildlife Conservation Board. The property is managed under a partnership with the landowner and Sonoma Ecology Center, to protect the Preserve's unique plants, thriving streams, and wildlife habitat.
This outing is a beginning-level walk over gently sloped land. Most of the walk is through grassland, generally not on trails, so the footing can be uneven. The walk crosses a few small creek channels, which sometimes have shallow water with stepping stones.  There is no charge for this outing, which is made possible by the voters of Sonoma County who fund the work of Ag +Open Space with a quarter-cent sales tax.
Please note that these popular walks fill to capacity on a first-come, first-served basis every year, so early registration is encouraged! Walks will go on in light rain, but heavy rains will cancel the walk.
Directions and day-of-contact information will be emailed upon registration.
For additional information or questions about the outing, please contact Tony Passantino at (707) 996-0712 ext. 124, or Tony@sonomaecologycenter.org
Apr
7
Tue
CANCELED: Full Moon Hike

@ Sugarloaf Ridge State Park
Apr 7 @ 6:00 pm – 9:00 pm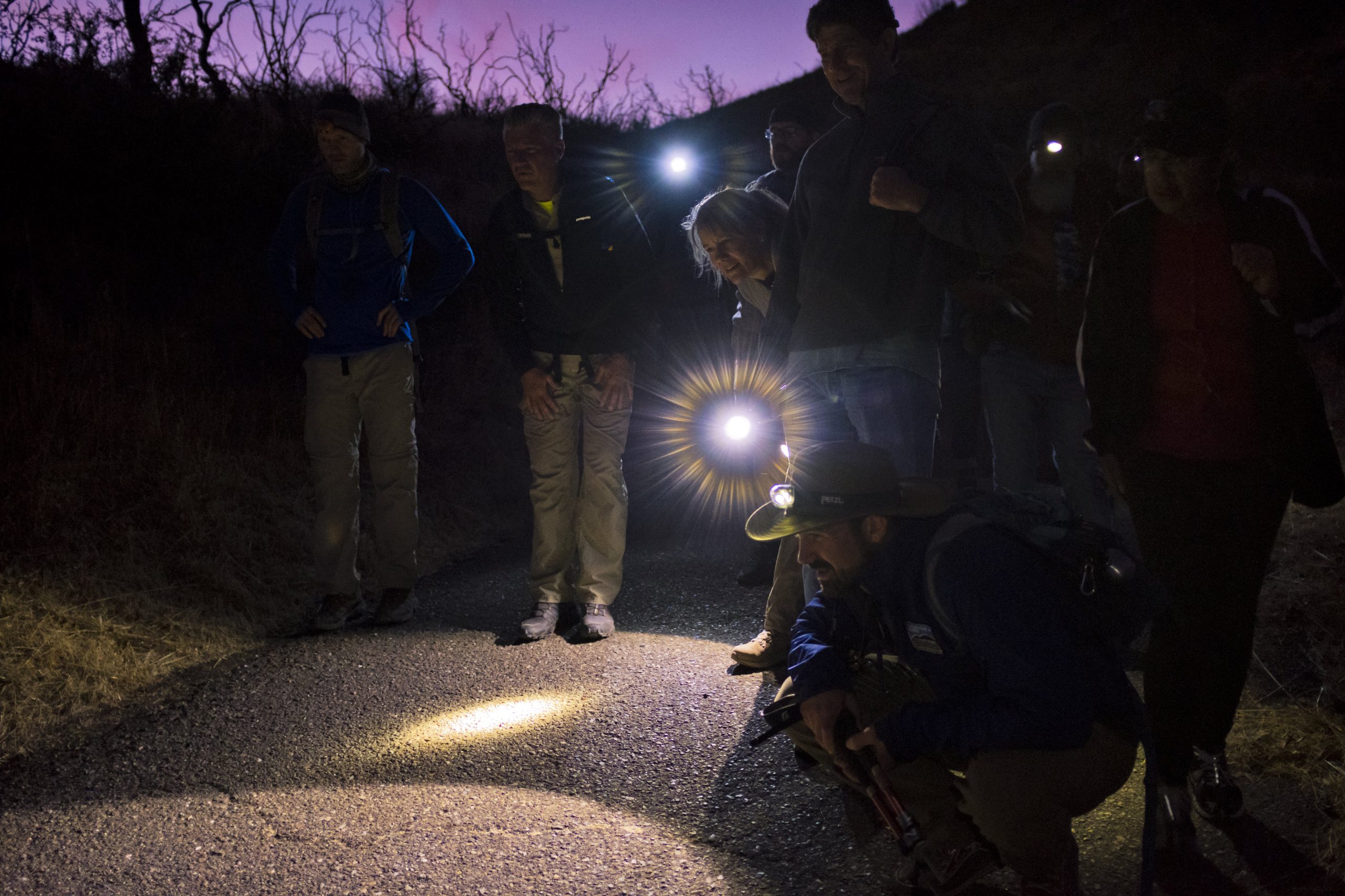 Bring a flashlight and your sense of wonder as you explore the park after dark. This moderate to strenuous hike begins at the White Barn and heads up Vista Trail, where we will see the moon rise over the Mayacamas and the sun set over Sonoma Valley.  Meet at the White Barn at least 15 minutes prior to the start of the hike. We'll cover 4 miles with 700 ft. elevation gain–including some steep sections. Bring water, snacks, and extra layers for the evening. Parking fees apply.
THE ECOLOGY BLOG: 

WHAT'S HAPPENING IN SONOMA VALLEY