HAPPY ANNIVERSARY
We're excited to celebrate the 50th year of Sugarloaf Ridge State Park, the 25th year of Sonoma Garden Park, a more inclusive Education Department, and an expanded Restoration Department.
See Our Special Sugarloaf Anniversary Memberships
CREEK RESTORATION
Sonoma Ecology Center is seeking local landowners interested in habitat restoration planning for Upper Sonoma Creek. Please join the effort!
PDF Announcement /// More Details /// Contact Us
May
25
Sat
Hiking for Fitness "Maintenance" hike

@ Sugarloaf Ridge State Park
May 25 @ 8:00 am – 12:00 pm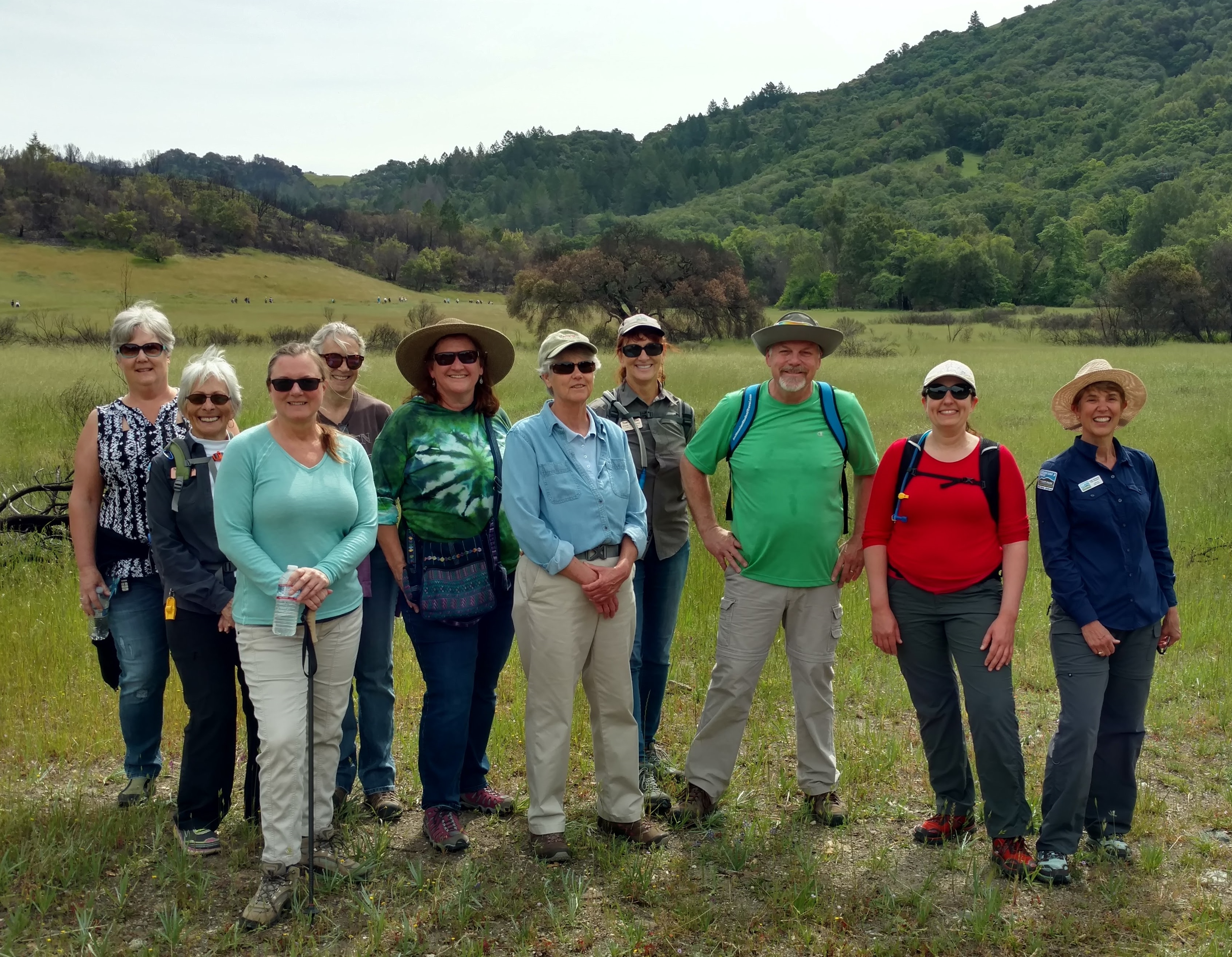 Join our Hiking for Fitness "graduates" on this free, Intermediate Fitness Hike.
Saturday Harvest Market

@ Sonoma Garden Park
May 25 @ 9:00 am – 12:00 pm
Sonoma Garden Park's seasonal Harvest Market operates each Saturday of the harvest season from 9 a.m. to noon in the Straw Bale Barn. Come for the freshest seasonal produce available!
Depending on what's in season, you'll find such produce as tomatoes, squash, onions, potatoes, chard, figs, apples, herbs, fresh cut flowers and other fruits, nuts and vegetables. We also sell eggs laid on-site from our free range hens, as well as locally crafted olive oil. And we feature plants from our nursery.
When you shop at the market, you are supporting local, sustainable agriculture and supporting this wonderful community resource. Come to the Harvest Market at Sonoma Garden Park every Saturday through the growing season and enjoy fresh, local, sustainably grown produce.
Nathanson Stewards Volunteer Clean-up

@ Nathanson Creek Preserve Native Garden
May 25 @ 9:30 am – 12:30 pm
On the fourth Saturday of every month, the Nathanson Stewards meet at the corner of East MacArthur and Second Street East, put on their gloves, and have a fun and productive morning tending the native garden located there.
This event is guided by trained restoration technicians from Sonoma Ecology Center, with a focus on native gardening and landscaping. The subject matter will vary with the seasons, and our technicians will demonstrate proper techniques for caring for the different native plants located within the Nathanson garden. Volunteers are asked to bring sunscreen or a hat, bottled water, a sack lunch and work gloves, and to wear closed-toed shoes. All ages are welcome, but children must be accompanied by an adult.
We'll meet at the Nathanson Creek Preserve Garden located on the corner of East MacArthur Street and Second Street East in Sonoma. Activities may include:
Weeding
Trash pick-up
Getting to know your neighbors
Learning about native plants
Sharing a sack lunch
Connecting with nature at your local park
For questions or to express interest, please email nathansonstewards@gmail.com or patrick@sonomaecologycenter.org.
May
27
Mon
Sugarloaf Turns 50! A Celebration of a Special Park

@ Sugarloaf Ridge State Park
May 27 @ 9:00 am – 6:00 pm
Join us as we celebrate 50 years of Sugarloaf.   During Memorial Day Weekend of 1969, Sugarloaf had its official opening.   Join us as we take this opportunity to celebrate the 50 years of this Special place.
We will have some great events so come on up and join us all day or part of the day!  Please RSVP for the reunion event, to visit the park or attend the family or history hike or solar viewing, no RSVP required.
10am-11:30am.  Family Nature Hike.   Meet at the Visitor Center.  Join us for a family-friendly 1.5-mile hike with some of our amazing naturalists.   Free stickers for all who attend.
11am-3pm Special Solar Viewing at Robert Ferguson Observatory.
1-5 pm Tips Roadside Trolley selling their amazing tri-tip at the Group Campground.  Complimentary beverages from our generous sponsors.
2 pm to 3:30 pm Join Retired Senior State Archeologist as he explores the history of Sugarloaf as a  park.  Departs from the Group Camp.  No Reservations Needed.
3 pm to 5 pm Sugarloaf Reunion.  Join local politicians and many people who have lived and worked here over the years.   Refreshments from 3 pm-5 pm and remembrances starting at 4 pm.   RSVP here.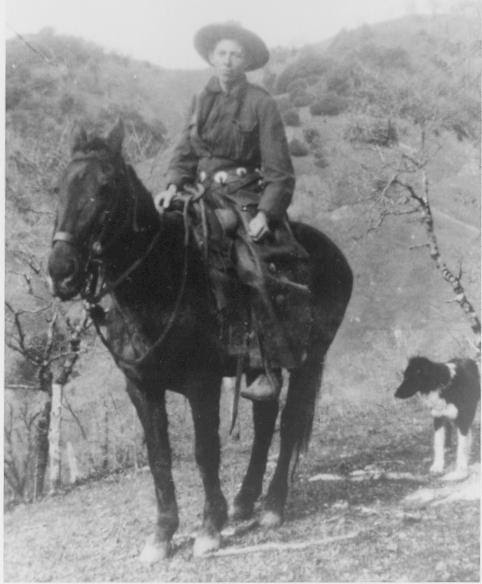 Project Story Map
Click on the image below for an interactive map showing our projects in Sonoma Valley.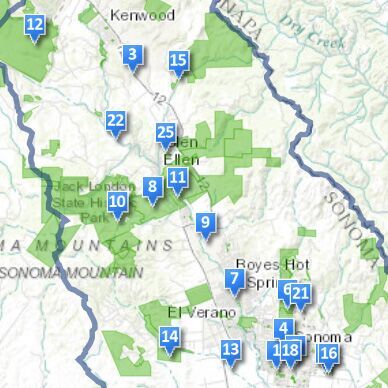 Sign the SDC Petition
Sonoma Developmental Center is preparing for final closure after 127 years of operation. Please sign the petition urging Gov. Jerry Brown to protect this large swath of crucial open space located in the heart of Sonoma Valley.
Smarter Landscaping
Click on the image below for a pdf version of our brochure on fire smart, water wise and wildlife friendly landscaping.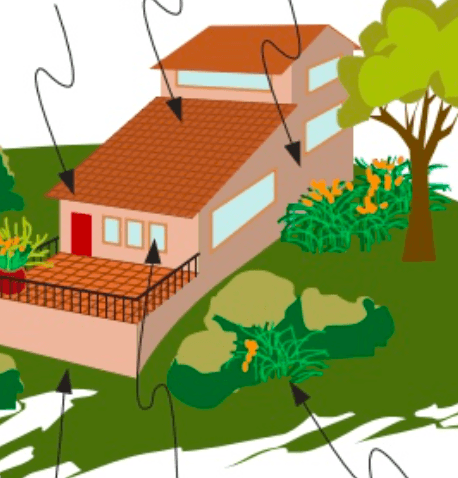 Support Our Work
We can't do it without you!
Subscribe to Our Newsletters
Receive news in your inbox from Sonoma Ecology Center, Sonoma Garden Park or Sugarloaf Ridge State Park.
The Ecology Blog: What's Happening in Sonoma Valley