Sonoma Ecology Center is proud to be named Nonprofit of the Year by state Senator Bill Dodd in acknowledgment of our 30-year history of environmental stewardship in Sonoma Valley.
Learn More about this Special Honor
Upcoming Events
We offer hikes, workshops and more all around Sonoma Valley.
Feb
17
Mon
Presidents' Day (regional holiday)
Holiday or observance in: Alabama, Alaska, Arizona, Arkansas, California, Colorado, Connecticut, District of Columbia, Florida, Hawaii, Idaho, Illinois, Maine, Maryland, Massachusetts, Michigan, Minnesota, Mississippi, Missouri, Montana, Nebraska, Nevada, New Hampshire, New Jersey, New York, North Dakota, Ohio, Oklahoma, Oregon, Pennsylvania, South Carolina, South Dakota, Tennessee, Texas, Utah, Vermont, Virginia, Washington, West Virginia, Wyoming
Family Hike

@ Sugarloaf Ridge State Park
Feb 17 @ 10:00 am – 12:00 pm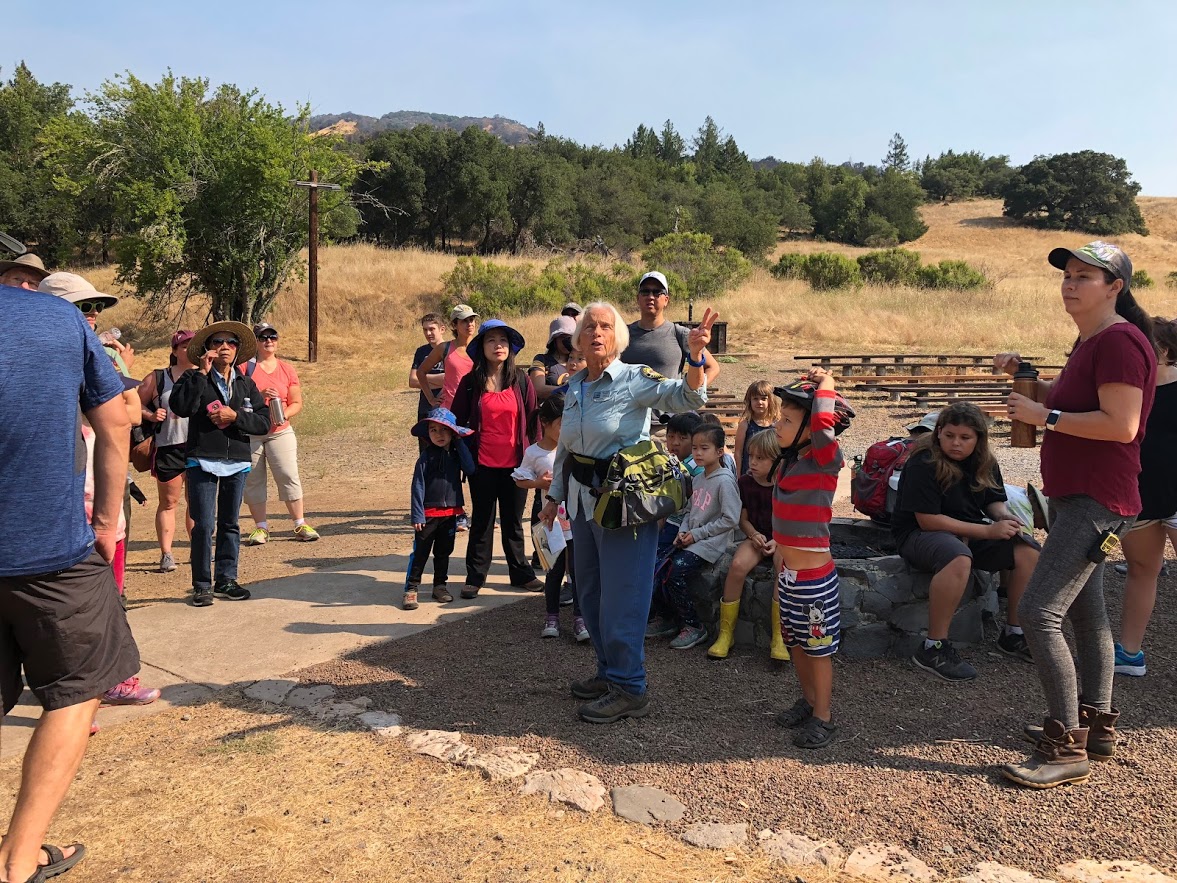 Come to the park for a peaceful hike through the woods! Join our Docents on this fun family hike that is good for all ages. During this 2-mile hike with 400-ft elevation gain, you will learn about Sugarloaf Park, its plants, animals, and history. Weather permitting, the hike will begin and end at the Visitor Center. This is a free event and RSVP is not needed but parking fees do apply.
Feb
22
Sat
Hiking for Fitness "Maintenance" hike

@ Sugarloaf Ridge State Park
Feb 22 @ 9:00 am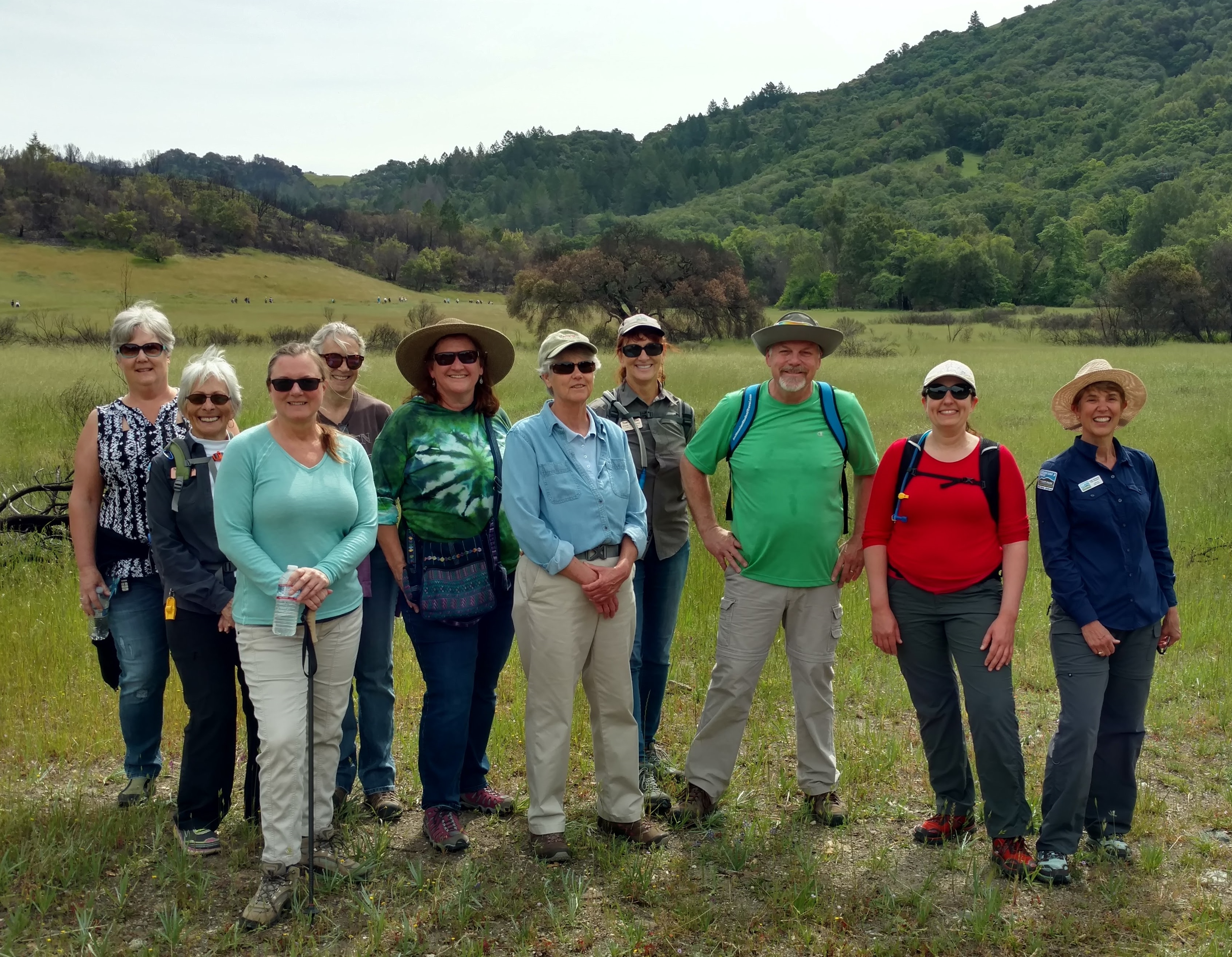 Join our Hiking for Fitness "graduates" on this free, Intermediate Fitness Hike.
May and June hikes meet at 8AM instead of 9AM.
Keen Property Fire Recovery Outing

@ Keen Property
Feb 22 @ 9:00 am – 1:00 pm
Protected by Ag + Open Space in 2002, the Keen property is one of Sonoma Valley's more unique and picturesque conservation easements. It protects ancient lava flows that form walls and rooms, that in turn frame elegant displays of native plants and offer stunning portal views to the surrounding Mayacamas Mountains. With the recent rainfall, the creeks have revived across a gorgeous protected property that is home to the headwaters of Agua Caliente Creek. The October 2017 fires also heavily affected this property. We invite you to come to see the land rebound, assess burned trees and learn how to interpret fire-affected landscapes.
This hike is a part of a seasonal series. Hikes to this property will be scheduled throughout the year to give participants an opportunity to see the seasonal changes of a fire-impacted property. This outing is for experienced hikers only, with difficult to moderate hiking over uneven, steep terrain with no trail. We may pass through brushy areas, with possible exposure to ticks or poison oak. Bring appropriate clothing including long pants and sturdy footwear, a hat or sunscreen, and plenty of water. There is no charge for this outing, as it is made possible by Sonoma County Ag + Open Space and the voters of Sonoma County who fund the district's work with a quarter-cent sales tax.
REGISTER TODAY! Reservations are required online by Thursday, February 20th by 5:00 pm. Limited spots available for this unique opportunity to hike one of the gems of Sonoma Valley. This outing will fill fast!
Questions? Please contact Tony Passantino at Tony@sonomaecologycenter.org or (707)-996-0712 x124
Nathanson Creek Demo Garden Volunteer Days

@ nathanson creek preserve
Feb 22 @ 9:30 am – 12:00 pm
On the fourth Saturday of every month, the Nathanson Stewards meet at the corner of East MacArthur and Second Street East, put on their gloves, and have a fun and productive morning tending the native garden located there.
This event is guided by trained restoration technicians from Sonoma Ecology Center, with a focus on native gardening and landscaping. The subject matter will vary with the seasons, and our technicians will demonstrate proper techniques for caring for the different native plants located within the Nathanson garden. Volunteers are asked to bring sunscreen or a hat, bottled water, a sack lunch and work gloves, and to wear closed-toed shoes. All ages are welcome, but children must be accompanied by an adult.
We'll meet at the Nathanson Creek Preserve Garden located on the corner of East MacArthur Street and Second Street East in Sonoma. Activities may include:
Weeding & Planting
Getting to know your neighbors
Learning about California native plants
Connecting with nature at your local park
For questions or to express interest, please email restoration@sonomaecologycenter.org
Support Our Work
We can't do it without you!
Smarter Landscaping
Click on the image below for a pdf version of our brochure on fire smart, water wise and wildlife friendly landscaping.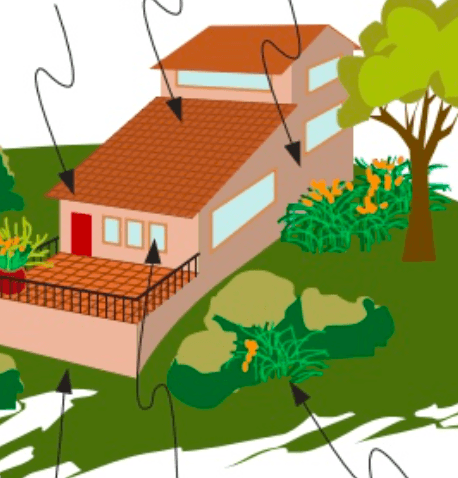 Subscribe to Our Newsletters
Receive news in your inbox from Sonoma Ecology Center, Sonoma Garden Park or Sugarloaf Ridge State Park.
The Ecology Blog: What's Happening in Sonoma Valley