Habitat Restoration & Land Management
Sonoma Ecology Center's Restoration Department is dedicated to the restoration, stewardship and enhancement of over 4,000 acres of private and public lands around Sonoma Valley. Those include Sugarloaf Ridge State Park, Sonoma Garden Park, Sonoma Creek, Nathanson Creek, the Montini and Sonoma Overlook Trail Preserves, and Van Hoosear Wildflower Preserve. Throughout Sonoma Valley and beyond, our trained professionals provide ecological restoration services including: biological site assessments, native plant seed collection and propagation, invasive plant mapping and treatments, stream bank stabilization and erosion control, and fire fuel management.
Our Restoration Team is working on public and private sites throughout Sonoma Valley and the surrounding regions of Northern California.
To contact us about projects or to request our services, please email restoration@sonomaecologycenter.org or call 707-996-0712 ext. 116.
Our Restoration Department has more than 25 years of successful experience performing natural resource management projects to the satisfaction of public and private clients.
We know how to plan for and accomplish management goals in sensitive habitats with effective, high-quality and affordable methods. Our depth of experience assures quality control on work we carry out, and allows us to incorporate adaptive management techniques that ensure project goals are met in a timely and efficient manner. We utilize smaller crews with technical expertise to maximize budgets and get projects done to a high level of quality.
Our service area focuses on Sonoma Valley and extends to the surrounding regions of Northern California. We have experience working in many of northern California's natural habitats, including dunes, coastal scrub, grasslands, chaparral, oak woodlands, mixed evergreen forest, redwood forest, wetlands and riparian ecosystems. Our project team has the ecological knowledge, as well as specialized equipment and capacity, to carry out all of the requested services.
Capabilities & Services
Full service fish and wildlife habitat restoration for landowners (weed control, erosion control, bank stabilization, native plant installation, irrigation, maintenance)
Native plant restoration
Invasive non-native weed eradication: French broom, Himalayan blackberry, vinca, and English ivy.
Native plant production – specializing in local/ watershed-sourced genotypes (seed collection/storage, propagation, growing/transplanting)
Fish Barrier removal
Stormwater management/low impact design (Erosion control, sediment filtration, etc.)
Storm drain retrofitting (energy dissipater, detention basin, geotextile fabric installation).
Bioengineering (willow revetments, willow mattresses, vegetated swales, etc)
Erosion control (plants, geotextile, biodegradable fabric/ wattles, etc.)
Land management (full service – Habitat restoration and management)
Flood Management
Project Sites
Sonoma Creek
Sonoma Creek is one of the most important streams in the Bay Area due to the habitat it provides for native fish and wildlife. For two decades, Sonoma Ecology Center's Restoration Department has serviced and improved Sonoma Creek by removing barriers to native fish migration, improving fish habitat, keeping stream banks and beds from washing away, slowing and filtering stormwater, invasive plant control, and planting native plants. We work constantly with creekside landowners and in partnership with Sonoma Water, the Wildlife Conservation Board, the California Coastal Conservancy and Environmental Science Associates to further the stewardship of Sonoma Creek.
Montini Open Space Preserve and Sonoma Overlook Trail
In collaboration with the City of Sonoma, Sonoma Ecology Center is responsible for the management and maintenance of both of these cherished open space preserves, located on the city's northern border. Our trained Restoration professionals conduct trail work, hazardous tree assessment, invasive plant control, and habitat restoration at both preserves, and help mitigate fire danger at Montini through invasive weed management, targeted mowing and by hiring grazing subcontractors. Restoration crew members also guide volunteers in planting, weeding and other volunteer events at the preserves. More on Montini / More on Overlook
Nathanson Creek Preserve
Working with the community, Sonoma Ecology Center designed and built this three-quarter-mile preserve with the support of $2 million in grant funding thanks to partnerships with the Sonoma County Agricultural and Open Space District, Sonoma Water, the U.S. Fish and Wildlife Service, and the City of Sonoma. This formerly neglected site now provides the community with clean recreational space, walking paths, signage, a Native Plant Demonstration Garden, a demonstration floodplain, and outdoor educational opportunities for three neighboring schools. It is also drawing native wildlife, including steelhead, back into its riparian habitat. Our Restoration staff continues to steward Nathanson Creek through management of invasive species, restoring habitats with native riparian plants, and managing stormwater debris and erosion control. More on Nathanson
Van Hoosear Wildflower Preserve
Our biologists and restoration ecologists have developed management plans for this 163-acre preserve, mapping natural resources as well as locations of sensitive and threatened species. As a result, threatened species are being protected while invasive species are managed and removed, helping return the preserve (which is protected under a conservation easement) to its original pristine state. Sonoma Ecology Center's Restoration Department is a key component of these ongoing conservation practices. More on Van Hoosear.
Project Details
Native Plant Propagation
Native plants are key to a healthy ecosystem: they support and sustain native fish and wildlife, stabilize creek banks, and—because they are adapted to native soils—they have more efficient water uptake and can improve water infiltration for groundwater. Over the last five years, SEC has grown and planted over 25,000 native plants. Read more about native plants and our Native Plant Nursery.
Invasive Weed Removal
After human development, invasive species are the second greatest cause of habitat loss in the world. In addition to displacing native plants and animals, invasives can increase fire risk and harbor pests. SEC staff created the model for eradication of Arundo (a highly invasive weed in Western streams) in California. The SEC Restoration Crew also specializes in the removal of French broom, Himalayan blackberry, vinca, and English ivy in addition to Arundo.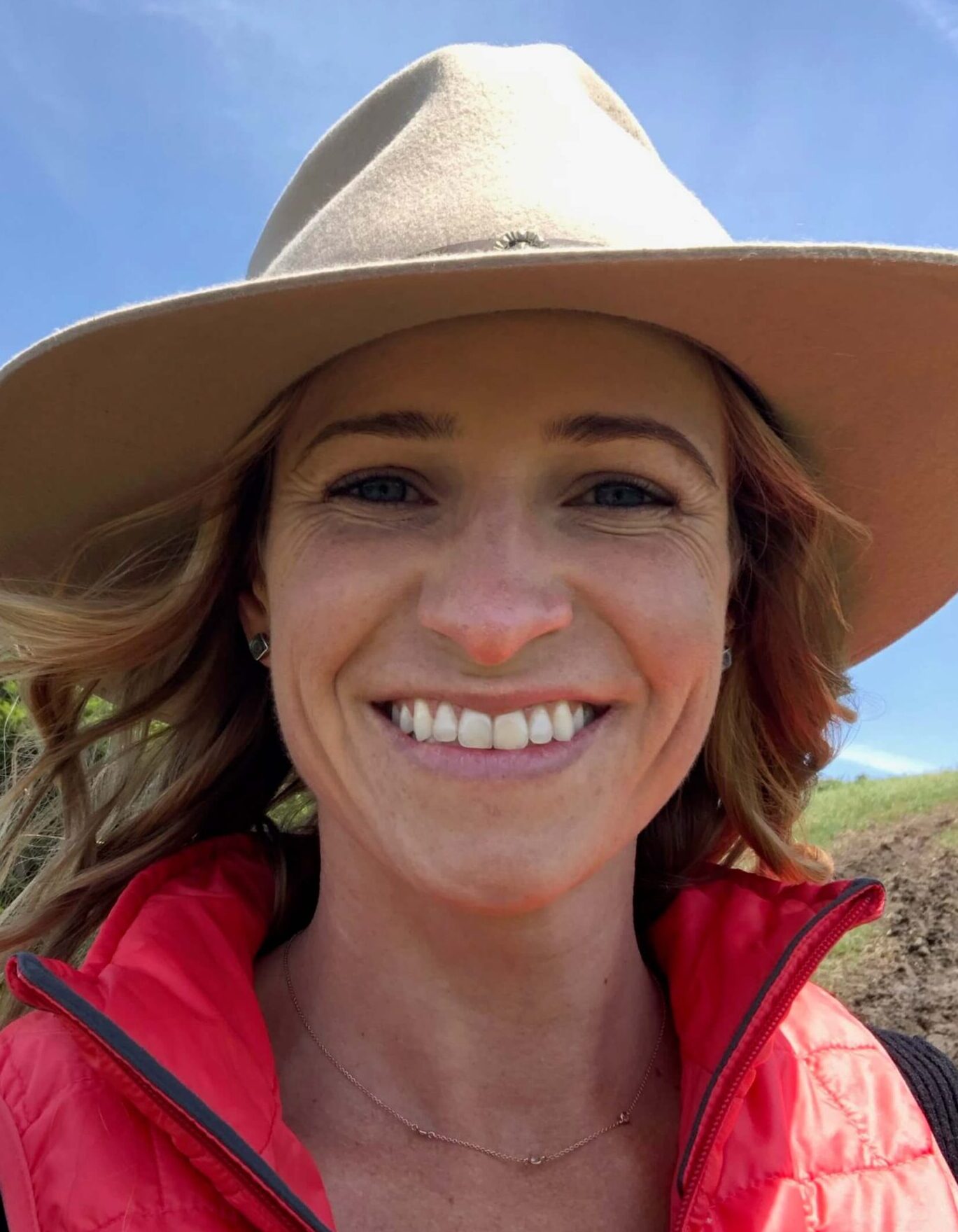 Lauren Claussen
Restoration Program Manager
Lauren graduated from UC Berkeley with a degree in Molecular Environmental Biology, and later attended Oregon State to obtain an MS in Natural Resource Management. She began her career working in marine biology at Scripps Institute of Oceanography, then fell in love with the north coast and moved to Sonoma County. Prior to joining Sonoma Ecology Center, she worked in viticulture and land management throughout Sonoma and Napa counties, and incorporated ecological improvements wherever possible! This experience working in our local agricultural community cemented her desire to collaborate with and help educate local landowners on beneficial ecological practices. Outside of work, she can be found gardening, hiking with her dogs, and biking all over Northern California. She holds a qualified applicator license with the Department of Pesticide Regulation (QAL #137282).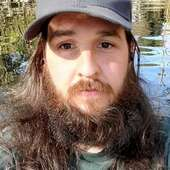 Manuel Hernandez
Restoration Project Manager
ISA Certified Arborist ® WE-14183A
Firefighter 2
Mr. Hernandez joined SEC in March 2022. He earned a BS in Biology from Sonoma State University while working for Sonoma State's Center for Environmental Inquiry as a trail steward and docent at Fairfield Osborn Preserve. He earned an M.S. in Biology from Sonoma State in 2020 studying the effects of sudden oak death on the fire severity of the 2017 Nuns Fire. Before coming to SEC he was a Part-time crew leader at Circuit Rider Community Services' Ecological Program.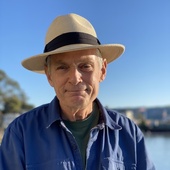 Barry Hill
Senior Project Coordinator
Barry graduated from UCSC with a degree in biology and later obtained an MS in watershed management from Humboldt State. He began his career in conservation as a wildland firefighter in Nevada, Oregon, and California. He was a hydrologist for the USGS and later for the U.S. Forest Service, and also worked as a geologist for the National Park Service.  After retiring from federal service, Barry worked for county park departments in Santa Clara and Solano Counties, and for the California Land Stewardship Institute in Napa. He is a certified professional in erosion and sediment control.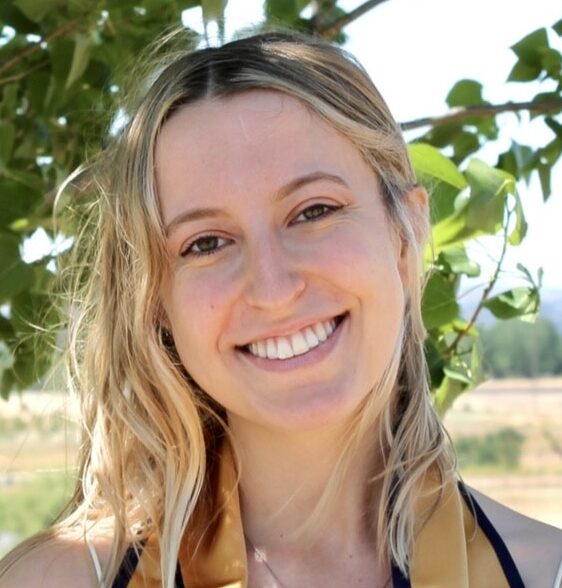 Zoe Hyland
Restoration Technician
Zoe received her Associate's Degree in Natural Sciences from Santa Rosa Junior College and her B.A. in Communications from UC Davis. For the past three years, she worked at Green String Farm learning about sustainable farming practices and soil health. She developed a love for restoration and conservation after two semesters as an intern in the Santa Rosa Junior College Fire Resiliency Program. Her goal is to continue learning more about restoration in the Sonoma Valley and develop her skills in prescribed fire.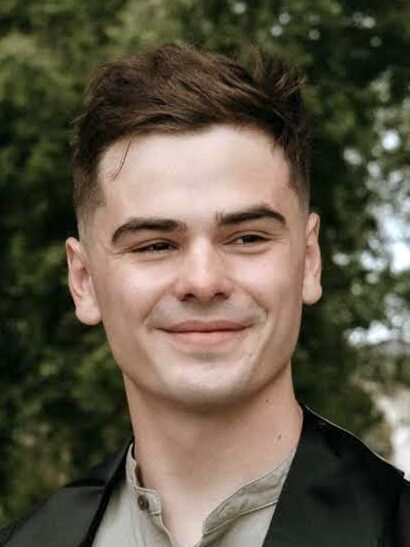 Alex Kaste
Restoration Technician
Alex Kaste received his undergraduate degree in Fisheries and Wildlife Conservation Science from Oregon State University and a certification in GIS. He has worked for non-profit organizations for the past 3 years, including as a habitat restoration technician with Greenbelt Land Trust in Corvallis, Oregon. Alex is particularly interested in fisheries conservation and had assisted in a graduate research project studying the effect of warming waters on Coastal Cutthroat populations in the Willamette River. He is an outdoorsman and is often found bird-watching or hiking at local parks and preserves.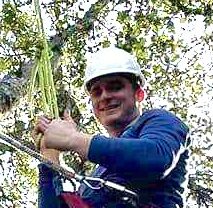 Kurtis McIntyre
Restoration Technician
Kurtis grew up in the Sonoma Valley. Being drawn to the outdoors, he found a job at Jack London State Historic Park where he realized an appreciation for the local ecology. Now he is dedicated to restoration work to help preserve the Sonoma Valley.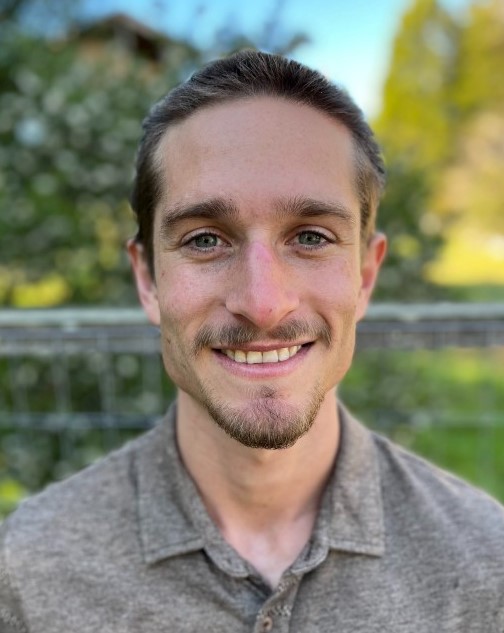 Bob Schneider
Design and Implementation Project Manager
Raised in Southern California on unceded Chumash and Tongva land, Bob grew up helping his mom in her native plant garden, hiking, and camping. He has spent his professional career acquiring skills in ancestral arts, nature connection mentoring, ecology, horticulture, and landscape design. Bob is passionate about ecological restoration, and helping people to connect more deeply with nature. In particular, he sees home-scale gardens as an essential part of modern conservation efforts, and believes that people can deepen their connection to the more-than-human world by planting native plants and watching wildlife thrive in their landscapes. When not in the garden, Bob enjoys music, hiking, and reading about nature and culture.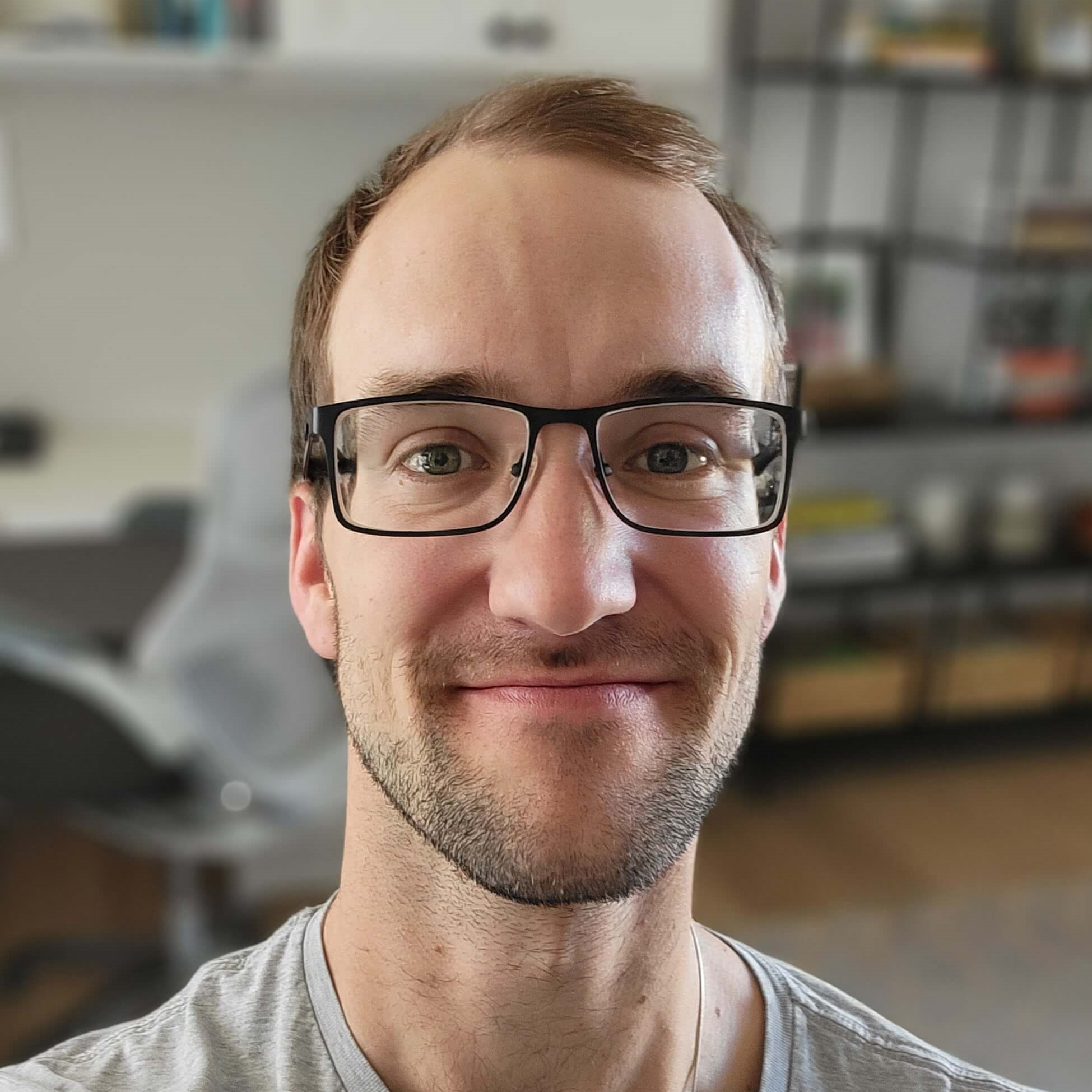 Eric Schoohs
Land Management Planner
Eric grew up on a farm in small-town Wisconsin before graduating from the University of Wisconsin with a BS in Biology and Environmental Studies. He made his way to Seattle where he got his first peek into the conservation world through an AmeriCorps program, and never turned back. Whether under titles like Naturalist Guide, Stewardship Lead, or 'that guy,' Eric's passions for connecting people to the land and each other, conducting prescribed burns, and leaving healthy landscapes for future generations, keep him motivated and engaged. Outside the office you can find him reading, surfing, or channeling his undying curiosity for the natural world.
Partners
CA Delta Conservancy
CA Dept of Fish and Wildlife
CA Dept of Water Resources
CA Natural Resources Agency
Center for Ecosystem Management & Restoration
City of Sonoma
ESA PWA
Hanford ARC
Prunuske Chatham, Inc.
San Francisco Estuary Project
Solano Resource Conservation District
Sonoma County Agricultural Preservation and Open Space District
Sonoma County Water Agency
Sonoma Land Trust
Sonoma Resource Conservation District
US Environmental Protection Agency