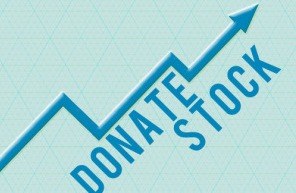 How to Donate Stock
Here are step-by-step instructions to help you take advantage of this gift planning opportunity:
Give your broker the following information to transfer a gift of stock to the Sonoma Ecology Center:
The Sonoma Ecology Center's brokerage account is with Charles Schwab Co. Inc.
The Sonoma Ecology Center's account number is 5655-2785.
Either you or your broker must contact us via email or call 707-996-0712, ext. 111 with the name of the stock and the number of shares being transferred. This ensures the gift is properly credited and acknowledged.
When SEC receives a stock gift, our policy is to sell the stock as near as possible to the date of the gift.
If you have questions or if we can assist you in making a gift of stock, please contact Tiffany Wing, Development Director, at tiffany@sonomaecologycenter.org.
Thank you for your support of Sonoma Ecology Center!