One view of the completed rainwater capture system at Flowery Elementary School.
Sonoma Ecology Center is working with the community to adapt to historic drought conditions. We are delighted to announce that we have completed a rainwater harvesting system at Flowery Elementary School that serves as a demonstration project to explore the feasibility of replicating this system at other schools. Thank you to the California State Department of Water Resources and the San Francisco Estuary Partnership, who have made this project possible.
Steven Lee, our Senior Scientist who, together with his team, monitors the Sonoma Creek Watershed, had implemented a 70,000 rainwater harvesting system on his property. This year, he brought his experience and expertise to carry out a rainwater catchment system at Flowery Elementary School.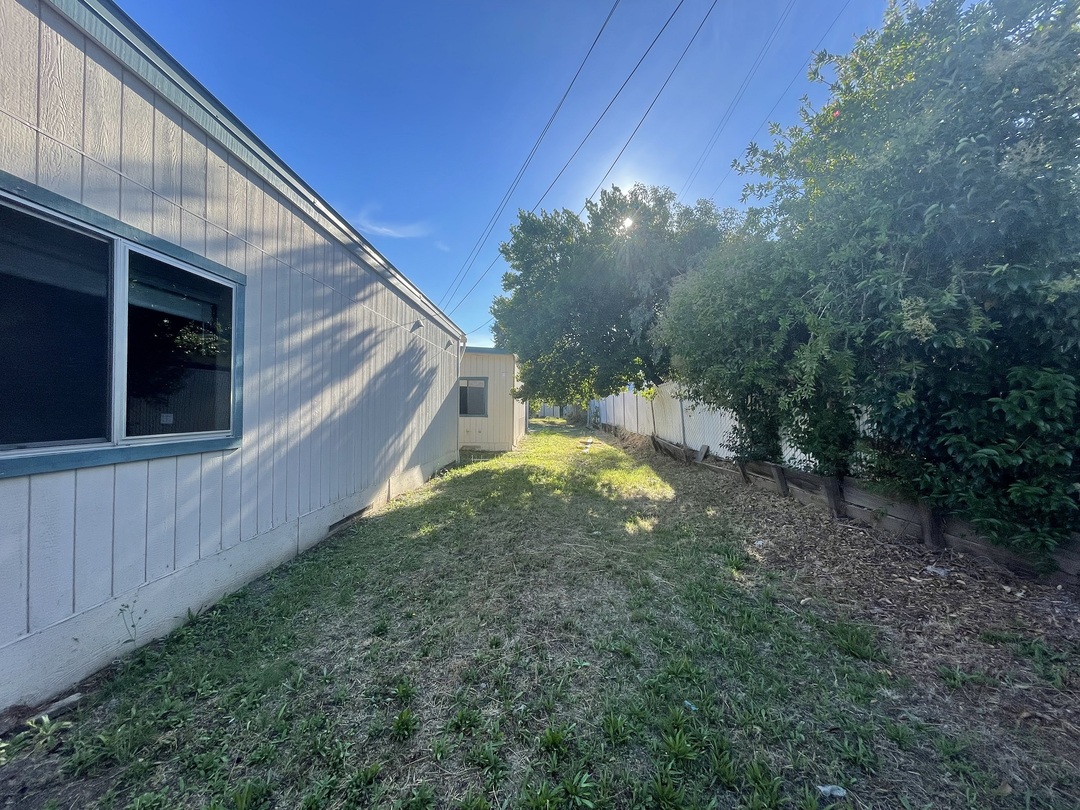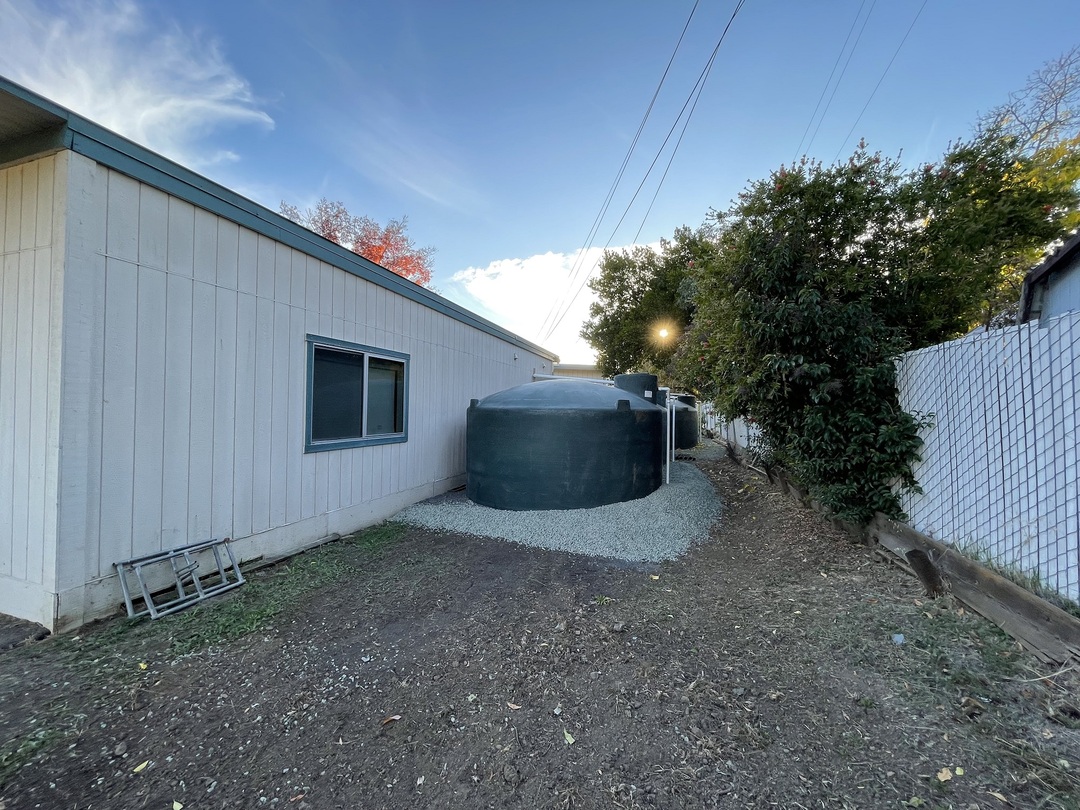 Before (left) and after (right) the installation rainwater collection system at Flowery Elementary School. Four tanks are connected to the roofs of two classroom buildings to form a 20,000-capacity rainwater capture system.
Over two long weekends in November — Veteran's and Thanksgiving — we carried out the project installation of four 5,000-gallon tanks to the roof catchments of Flowery classroom buildings 5.6 and 5.7. Collectively, these tanks hold up to 20,000 gallons of water at any given time.
With this system, rainwater that falls on the roofs of two portable classroom buildings is collected in four 5,000-gallon water tanks for the school's educational garden use, rather than becoming stormwater runoff. This system will allow the school to conserve water in the rainy season to use for the dry season, thereby relieving some pressure from our local water district and serving as a demonstration to elementary school students of water conservation in practice.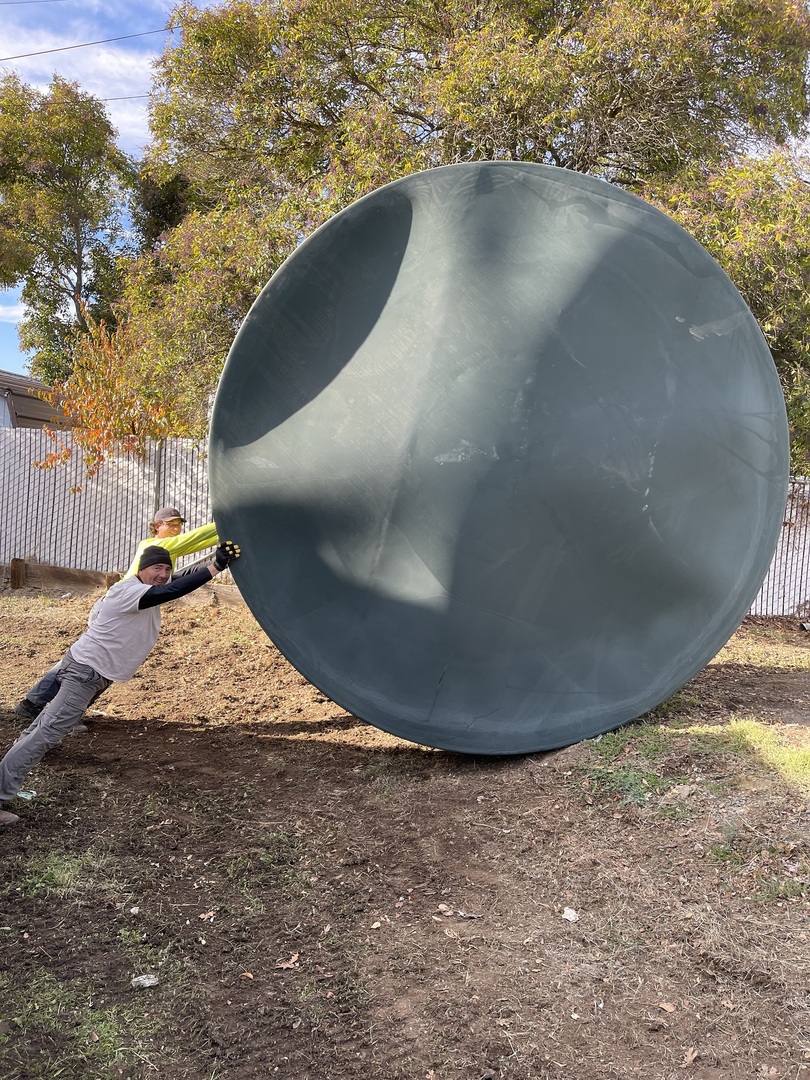 The tanks being transported to installation site.
As of these last rains, the tanks are filling and the system is working as planned.
This project is not the first rain capture demonstration project Sonoma Ecology Center has carried out. Right at our Sonoma Garden Park, visitors can see in action a variety of rain catchment techniques, from rain gardens, roof water catchment (like the one at Flowery Elementary School), and permeable parking lots.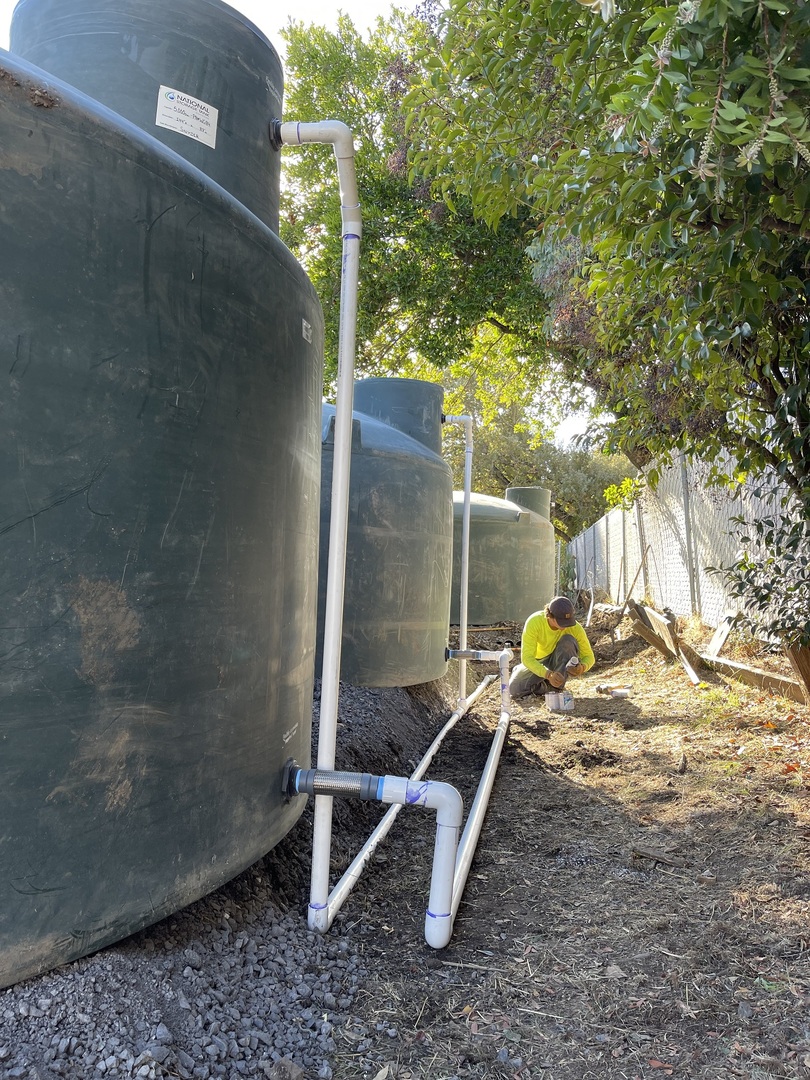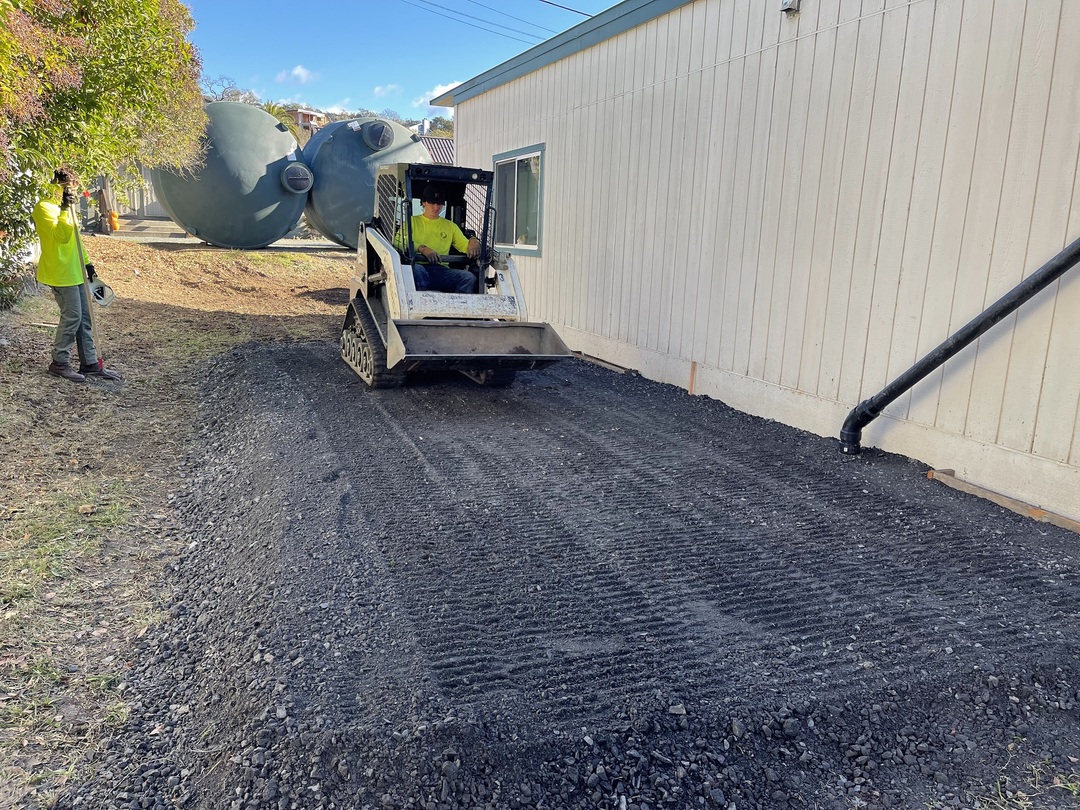 Sonoma Ecology Center team at work in installing the water catchment system.