New Ecological Scientist Training (NEST)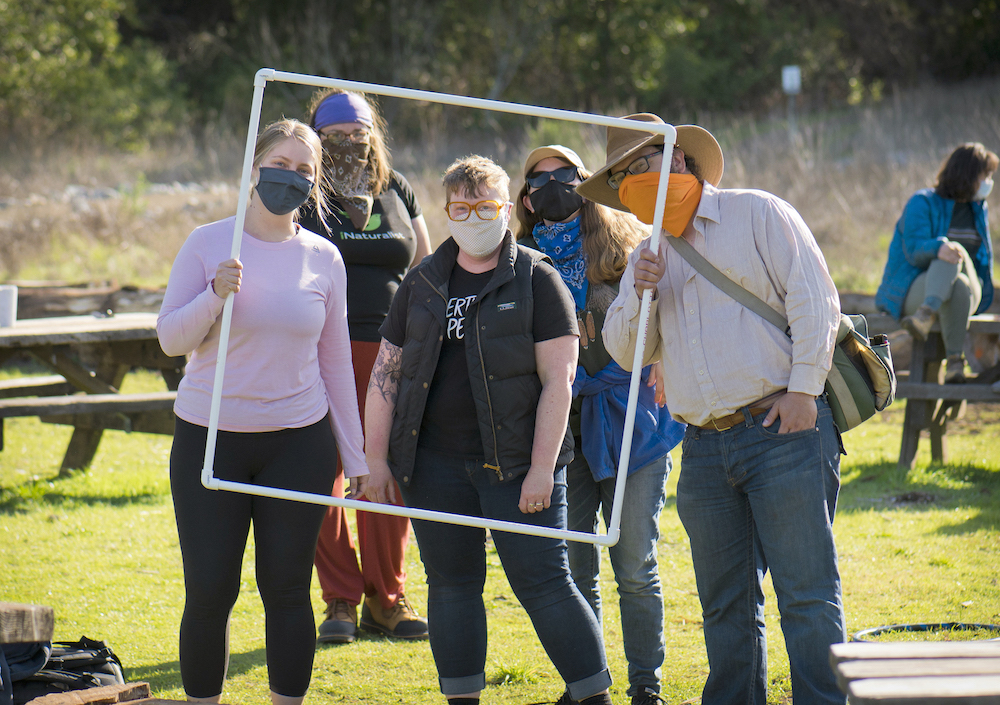 An extraordinary scientific experience awaits 12 students this summer. Sonoma Ecology Center's New Ecological Scientist Training program, or NEST, will guide students through their own original ecological research as part of a structured course taking place between June and September of 2021.
Working outdoors at Sugarloaf Ridge State Park, the students will form small research groups mentored by established scientists, with the mission of publishing their first peer-reviewed research. NEST is free to participants! Transportation stipends and equipment allowances are available.

Diversity in Science
NEST is a response by Sonoma Ecology Center to ongoing health, economic, ecological, and social-justice crises within our community. The program is designed to increase the diversity of Sonoma County's ecological work force. We encourage all students to apply, especially those from underrepresented communities. We appreciate differences in ability, and will work to accommodate all students.
NEST is designed to help students from underserved communities bypass longstanding barriers to scientific careers. Sonoma Ecology Center will provide students with the tools they need to produce and publish original peer-reviewed science: training, research mentors, collaborators, access to a field site, advice, editing, and guidance.
Producing original science is a tremendous and rewarding challenge. It is also the best way for people of any age to better understand the scientific process, and better understand the natural world. Established mentors, research experience, and being published are among the most valuable resources for launching a career in science.
Course Details
This program will be conducted outdoors on Saturdays at Sugarloaf Ridge State Park (with appropriate physical distancing and other hygiene practices) and online. Working with mentors, students will form groups, define their research question, design their project, gather data, and produce a manuscript, all with the goal of publishing original research in a peer-reviewed scientific journal. Participants will have to think hard, work hard, be persistent, and learn new skills to author and publish science.
In the Summer of 2021, NEST students will be taught the methods and concepts of Soundscape Ecology by leading soundscape ecologist Dr. Bernie Krause, then work through the research process with lead instructor Dr. Daniel Levitis. Students will also have the opportunity to learn fire ecology and gather data in areas that burned in 2017 and 2020.
Students will learn by doing, with topics including ethics and conduct in research, outdoor safety, working in diverse groups, the steps of a formal research project, reading and evaluating peer-reviewed science, literature searching, how to choose and refine a research subject, experimental design, research journals, ecological data-gathering techniques, handling data, making figures, writing for scientific journals, and working through the publication process.
Course Requirements
NEST students need to be able to write at a college level, arrange their own transportation to Sugarloaf Ridge State Park, and work collaboratively. The total time commitment for NEST participants is roughly 200 hours, similar to a four-credit university course. We seek students who will, through NEST, advance careers that will help to diversify the parks and scientific community.
Before applying to NEST, students are asked to please read the following list closely, as it describes the expectations, including academic preparation, required of them.
NEST students must be able to:
1. Prioritize safety. This includes avoiding potential contagion, thinking ahead to avoid dangerous situations, being prepared, and communicating regularly about health and safety.
2. Behave ethically. This includes treating all participants with honesty and respect, following park and course rules, respecting and protecting the living things we will study, and learning and following rules of scientific ethics.
3. Participate intellectually. This includes attending and participating in lectures and activities, reading and discussing assigned materials, actively contributing to study design and implementation, and actively contributing to literature review for and writing of a scientific paper in the format students will be taught.
4. Be reliable and productive. Students are responsible for their own transportation to Sugarloaf Ridge State Park every Saturday, from 10 a.m. to 4 p.m., throughout February, March and April. Punctuality is a must. Students also will need access to a computer and reliable internet access for online communications. Including additional time spent on research, the total amount of coursework for NEST is approximately 200 hours.
5. Learn and be flexible. Students must be able to accept new information, new ways of doing things, new approaches to old problems, and feedback. Producing publishable science is hard, and involves learning new ways of thinking and writing. The literature will complicate a simple hypothesis, the organisms won't cooperate with a research plan, and the data will defy a tidy analysis—so students will need to adapt, sometimes on the fly.
6. Record. In science, we rarely know with certainty what information may become important in gaining understanding or convincing others, and our memories are rarely as durable as we expect. Students will therefore need to consistently keep a notebook (digital or paper) and keep rigorous notes in a format that we will teach you.
7. Think energetically. Scientific thinking is hard work. Students must be able to find out what others have already said about their subject, challenge what they think they know, imagine what might not go according to plan, maintain data quality, figure out how best to communicate their science, and more.
8. Put in time and work. NEST teaches science by guiding students in doing the things scientists do. Depending on their project, the roles their take on within their group, their writing speed, etc., students may end up putting in hundreds of hours over three months. This time will be well spent—but they need to be able to spend it!
Questions?
For more information, please contact Dan Levitis at danl@sonomaecologycenter.org.
Apply
NEST is limited to 12 students, and entry to this free course will be competitive. To apply to be a NEST student, please click the button below and submit an application no later than May 20, 2021. Applications will be reviewed on a rolling basis.
Support NEST
NEST is donor-supported to allow students to participate regardless of economic means. Those interested in supporting NEST are encouraged to click the button below.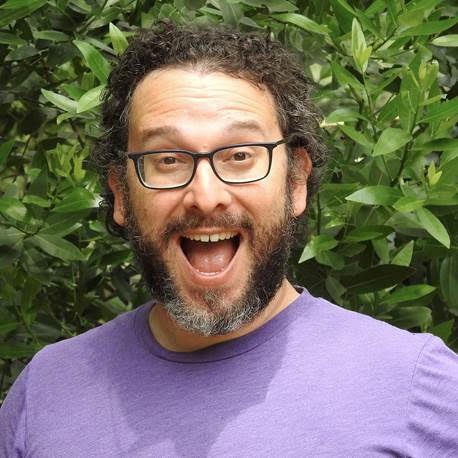 Dan Levitis
Community Science Coordinator
Dr. Daniel Levitis is excited to bring people and science together. He is passionate about education, community science, science communication, diversifying the scientific workforce, nature photography, and conservation. His hobbies include wildlife photography, hiking, volunteering, and improvisational carpentry. He has taught university courses in evolution, conservation biology, biodemography, zoology, and ecology, and published original research, with students as co-authors, in top international journals.
NEST students need to be able to write at a college level, arrange their own transportation to Sugarloaf Ridge State Park, and work collaboratively online. The total time commitment for NEST participants is roughly 200 hours, similar to a four-credit university course. For a complete list of course requirements, scroll down or CLICK HERE.
NEST is limited to 12 students, and entry to the course will be competitive. To apply to NEST, please click the button below and submit an application no later than May 20, 2021.
 For a printable pdf NEST flier, please CLICK HERE.