Sonoma Valley has been blessed with its own small army of volunteers, who keep many of our basic services going. However, most of these volunteers are 60 years old or older, which means they are currently sheltering in place for their own safety. Meanwhile, the COVID-19 pandemic is creating unprecedented community needs—a perfect storm requiring a creative solution.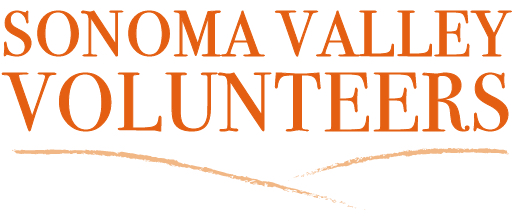 That solution is Sonoma Valley Volunteers, an unprecedented effort to connect volunteer opportunities with a stand-in volunteer force. Through Sonoma Valley Volunteers, healthy people under 60 can help their community while practicing social distancing, and people over 60 can continue to help from the safety of their own home.
The new system, developed by Sonoma Ecology Center's Sustainable Sonoma in partnership with the City of Sonoma and the Sonoma Valley Food Security Task Force, is a joint effort of Sonoma Valley governments, businesses and nonprofits, and enjoys wide support throughout the community.
If you are an individual looking to help, or represent an organization in need of volunteers, please go to https://sonomavalleyvolunteers.org.