January is the best time for pruning, and Sonoma Garden Park has many trees, bushes and ornamentals still needing attention. Would you like to join our wonderful staff and volunteers in finishing up this rewarding work? If so, below are three options for joining the team. We'd love to see you at the Garden Par
1: Attend the Pruning Workshop
This popular annual workshop gives local gardeners a chance to learn from the experts. The upcoming workshop (Saturday, Jan. 11, 10 a.m.-12 p.m.) is hosted by Wendy Krupnick, garden coordinator at SRJC's Shone Farm. With Wendy's guidance, you can become an expert pruner at home—or use your new skills here at the Garden Park! REGISTER
2: Join Us on Pruning Day
Sonoma Garden Park's trees have thrived under volunteer care for 25 years thanks to volunteer work days like this. The free event (Saturday, Jan. 25, 9 a.m.-1 p.m.) is made possible due to Sonoma County Ag + Open Space, and the voters who fund its work to benefit parks countywide. REGISTER
3: Become a Volunteer
There's always work to be done at Sonoma Garden Park—pruning in winter, planting in spring, harvesting in summer, and much more. It's the perfect activity for people who love gardening, community, and being outside. To join our volunteers, email ivana@sonomaecologycenter.org.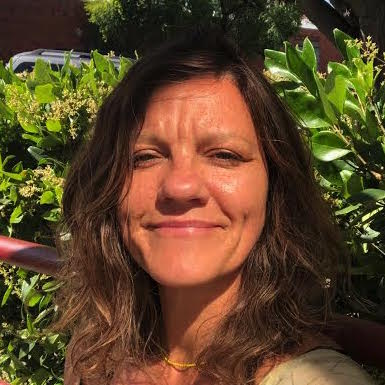 Speaking of which, this is a perfect time to introduce Sonoma Garden Park's new Volunteer Coordinator, Ivana Nedelchev! A native Spanish speaker, Ivana has already been doing great work as our Bilingual Outreach Coordinator, and is excited to take on this important role for the Garden Park.
Besides the email above, Ivana can be reached at 707-996-0712, ext. 125. Drop-in hours for Garden Park volunteers are Mondays, Wednesday, Fridays and Saturdays from 9 a.m. to 1 p.m. Interested volunteers may also fill out this online form.