'Science at Home' Online Series Information
Science at Home lessons take place on:
Tuesdays and Thursdays
12:45-1:45 p.m.
In response to distance-learning requirements, Sonoma Ecology Center's Education Department presents this interactive online series, offering free science lessons and activities for students in Sonoma Valley and beyond. Each lesson covers a different aspect of the natural world and features a talk by a scientist, naturalist or other expert. See below for details.
Following are Science at Home lessons scheduled for May 2020. Please note that some lessons have a list of suggested items for participants to use from home. To join a lesson, wait for the right time and click the Zoom link above.
 Thursday, May 7: A Brief Talk on the Universe with Rachel Freed
Age range: 12 and up
Items: No items are required, but participants may return at 9 p.m. that night to view Aquarid meteor shower and full moon rise
 Tuesday, May 12: Woodland Fires: Renewing or Destructive? with Julia Megna
Age range: 8 and up
Items: 2 cereal or shoeboxes; a collection of 9-20 small items from woodlands or forest; notepaper, scissors, marker, pencil
 Thursday, May 14: Reptiles with Galen Freed-Wilhelm
Age range: 8 and up
Items: No items are required
 Tuesday, May 19: Backyard Wilderness with Julia Megna
Age range: 8 and up
Items: Phone app Seek; 5 meters of yarn/string; 4 stakes or popsicle sticks
 Thursday, May 21: Water Wonders with Wendy Hayes
Age range: 8 and up
Items: No items are required
 Tuesday, May 26: Science Jeopardy & Quiz Bowl with Tony Passantino
Age range: 8 and up
Items: No items are required
 Thursday, May 28: Compost with Julia Megna
Age range: 8 and up
Items: A shovel of soil; large paper bag; kitchen scraps; newspaper, dry grass or leaves
Tony Passantino
Education Program Manager
B.A. in Geography and Environmental Studies, UCLA
Tony worked on watershed conservation and education as an intern with Tahoe-Baikal Institute. Prior to joining Sonoma Ecology Center, Tony completed an AmeriCorps term in Lake Tahoe, working on building sustainable communities and developing plans for homeowners to prevent soil erosion and runoff from entering the watershed. He teaches in Sonoma Valley classrooms and at various field sites, and oversees the EnviroLeaders and California Naturalist programs.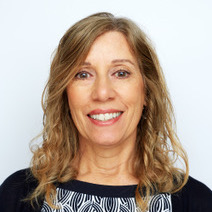 Julia Megna
Education Project Manager
B.A. in Humanities and Theater Arts, UCSC / Teaching Credential, Chapman University
Julia taught in Sonoma County elementary schools for 32 years, 21 as a classroom teacher. As a teacher leader, she specialized in the sciences, curriculum development, outdoor education, fundraising, and facilitating the creation of outdoor learning environments. Through her own efforts as well as Point Blue's STRAW (Students and Teachers Restoring a Watershed), Julia has engaged hundreds of students in restoration projects and conservation science.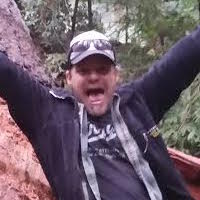 Jonny Ehlers
Educator/Naturalist
B.A. in Environmental Education and Wildland Management, UCSC
Jonny is a fourth-generation educator who began working with youth right out of high school in an after-school program in Sacramento. He later became an educator in West Sonoma County at a residential camp working with diverse populations, and founded The Mycelium Project, an organization dedicated to helping kids and adults through hikes, and nature-based activities.