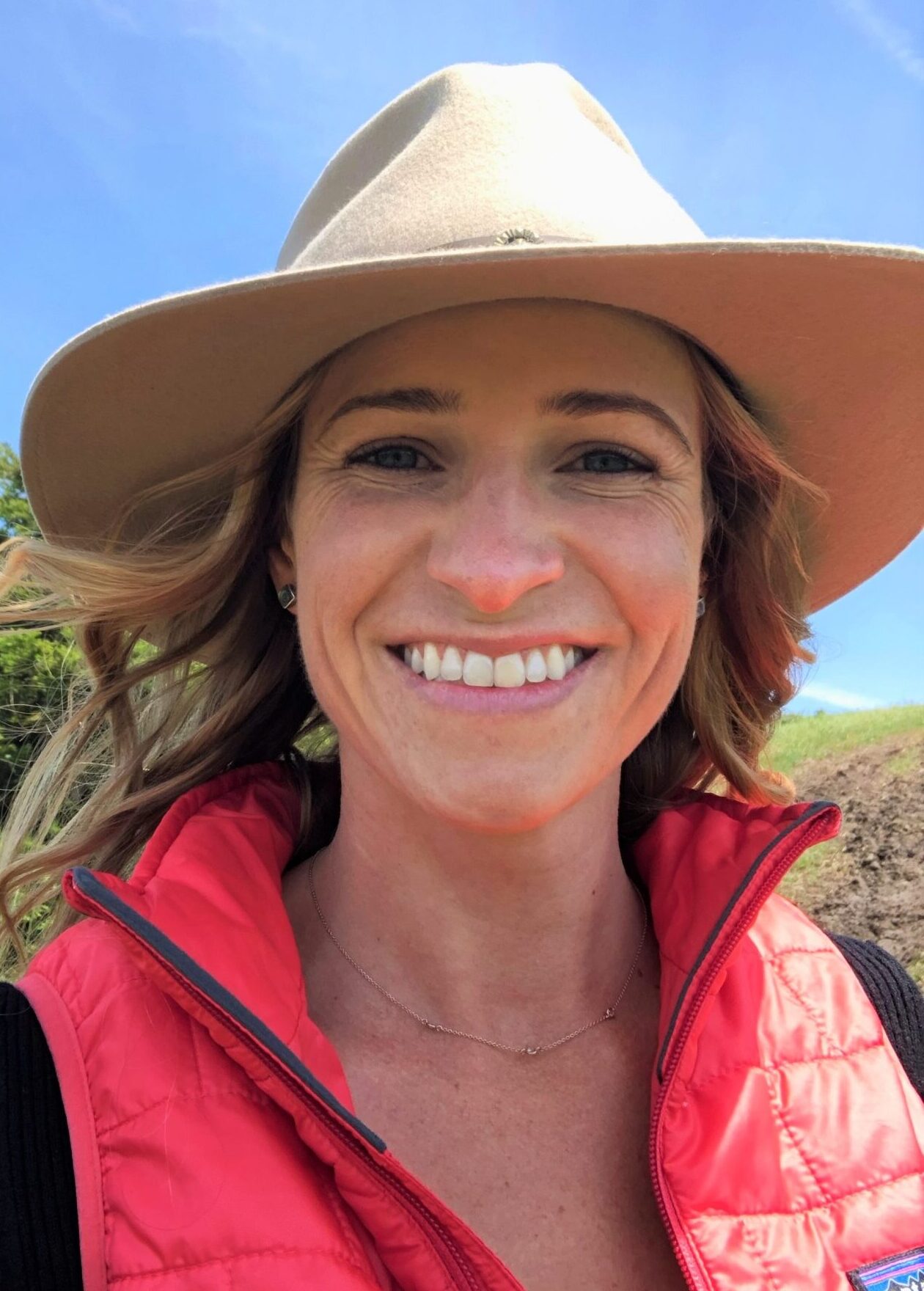 After 9 years managing Vineyards in Sonoma and Napa counties, Lauren Claussen came to Sonoma Ecology Center as our new Restoration Project Manager. To get to know Lauren better, she has kindly answered for us some questions about her path to this position.
Tell us about your path to Sonoma Ecology Center. What has led you to become our new Restoration Project Manager?
I've always had a passion for nature and the desire to make a positive impact, but I came to work as SEC's Restoration Program Manager through a bit of an unconventional route! My undergraduate and graduate degrees are in related topics — molecular environmental biology and natural resource management, respectively, and I have worked in a variety of lab and field settings doing conservation work. However, for the past 9 years, my primary occupation was working in vineyard management at properties throughout Sonoma and Napa counties. Working within our local agricultural community has given me significant perspective into the challenges that landowners face, and exposed me to working in the huge variety of ecosystems that we are lucky to live in. I'm looking forward to bringing my experience finding practical solutions to land management to this role.
What is your favorite part of Restoration work?
I love seeing the positive change in a landscape — whether it's improving forest health through the removal of invasive vegetation and planting native plants, or seeing an increase in pollinators, birds and other animals as a result of restoring their habitats. The added benefit of having the opportunity to see some beautiful natural places is pretty great too!
What do you wish community members knew about the SEC Restoration crew and the work that you do?
Restoration is achievable not only on a large scale but small-scale projects are incredibly important! We work with quite a few local landowners to help increase fire resilience by planting native, fire-adapted plants in their yards, clearing invasive species, and thinning fire fuels.
We have a fantastic restoration crew made up of men and women that are motivated to make a difference and have a ton of knowledge in prescribed burning, invasive plant management, forest health, and native plant care. We enjoy the work we do and are always eager to take on new and different challenges!
What are you the most excited about in your work with SEC in the upcoming years?
I'm super excited about the potential for collaboration – I think restoration and conservation work is especially effective when done at a landscape scale, and we have so many great partners we already work with to implement restorative practices in local parks and preserves.
I'm looking forward to continuing our existing legacy while working to build new partnerships and find opportunities to protect and manage open spaces — whether that includes parks, agricultural properties, forest properties, or even more urban settings. I'm eager for future opportunities to connect with people and show them that restoration isn't confined to just "wild" places, but there are opportunities to benefit the environment and local ecology right out of your front door!
What are your hobbies and interests outside of work?
I love anything that gets me outside! I plant a huge garden of veggies and cut flowers every year and enjoy sharing the excesses with friends making arrangements with all the blooms — especially the dahlias. The rest of the time you can find me on the trails – hiking with my husband and dogs at our local regional parks, mountain biking in Annadel SP, paddleboarding the Russian River with the pups (not a trail but deserved a mention!), or volunteering with our local trails organization, Redwood Trails Alliance, to give back to the community.