Mother Nature's gift of a cool morning, relative humidity, low wind plus our technically capable team and preparedness allowed Sonoma Ecology Center and our partners the right weather conditions to conduct another successful prescribed burn at Van Hoosear Wildflower Preserve last Friday. The video below, taken by Steven Lee, Senior Scientist and Research Program Manager, shows targeted sections and how well everything was managed.
Executive Director, Richard Dale, had the honor of lighting the torch around 9:00am, guided by our burn boss Phil Dye and many other partners monitoring the slow-moving flames. Overall about 11 acres were burned, in two segments, with a control line mowed around the entire area. Firefighters, fire-suppression trained volunteers, and engines moved ahead of the burn, wetting down the edges of the burn area, while more stayed behind the flames to ensure the fire stayed within the targeted area. Plumes of brown and light grey smoke rose until midday, when the flames died down. Crews patrolled the burn area for several more hours to assure the fire was truly out.
There are tremendous restorative benefits in conducting prescribed burns. Visit our Prescribed Burns at Van Hoosear Wildflower Preserve page to learn more and read about 2020's burn.
Thank you to Phil Dye of Prometheus Fire Consulting for his leadership on the project and to our partners who made it possible. A big shout out to ACR's Fire Forward team, the Good Fire Alliance, Sonoma Valley Fire District, Mayacamas Volunteer Fire Department, Cazadero Fire Department, and Santa Clara County Parks Department for contributing your support, equipment, and people. And kudos to the landowners, who understand what good fire can do.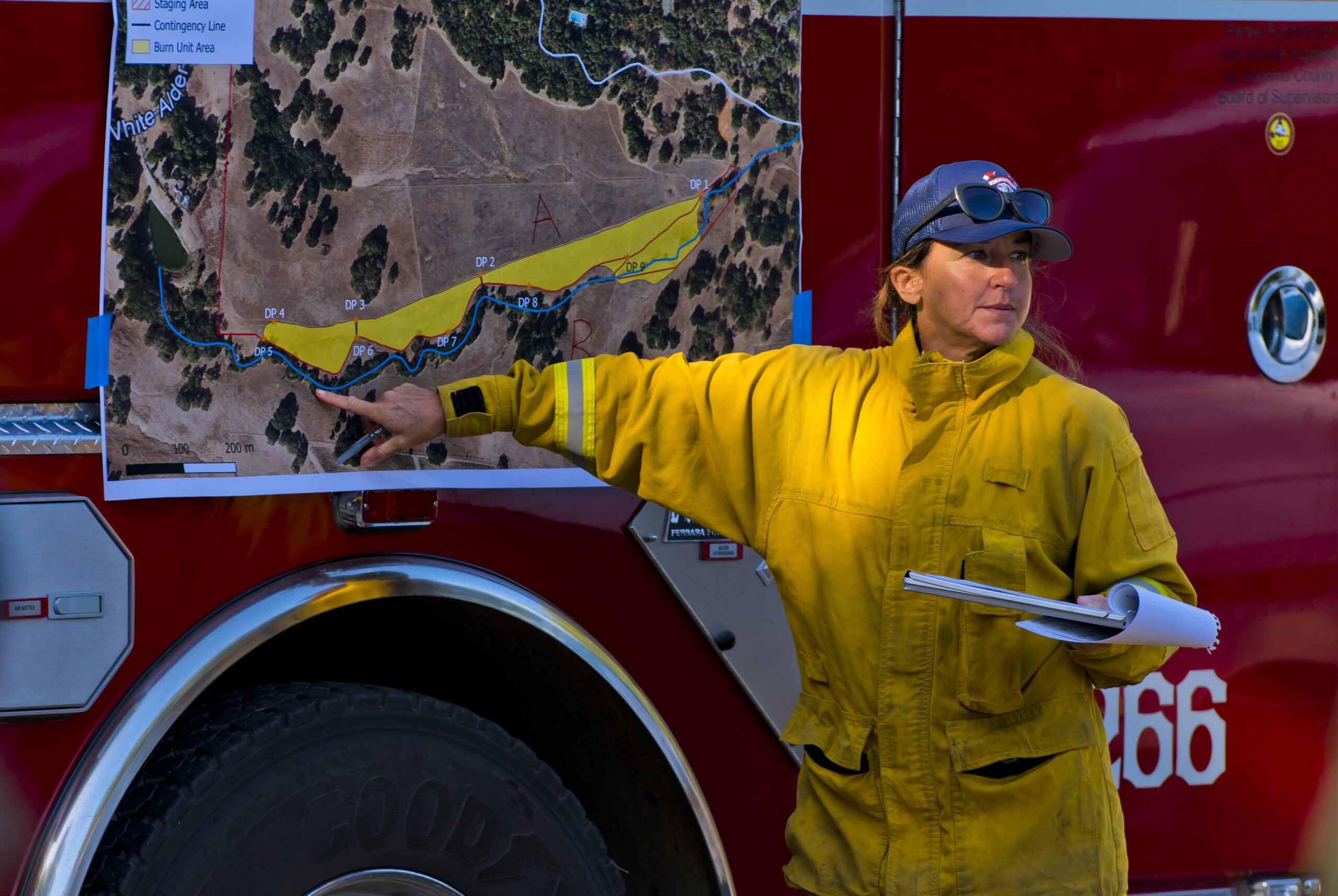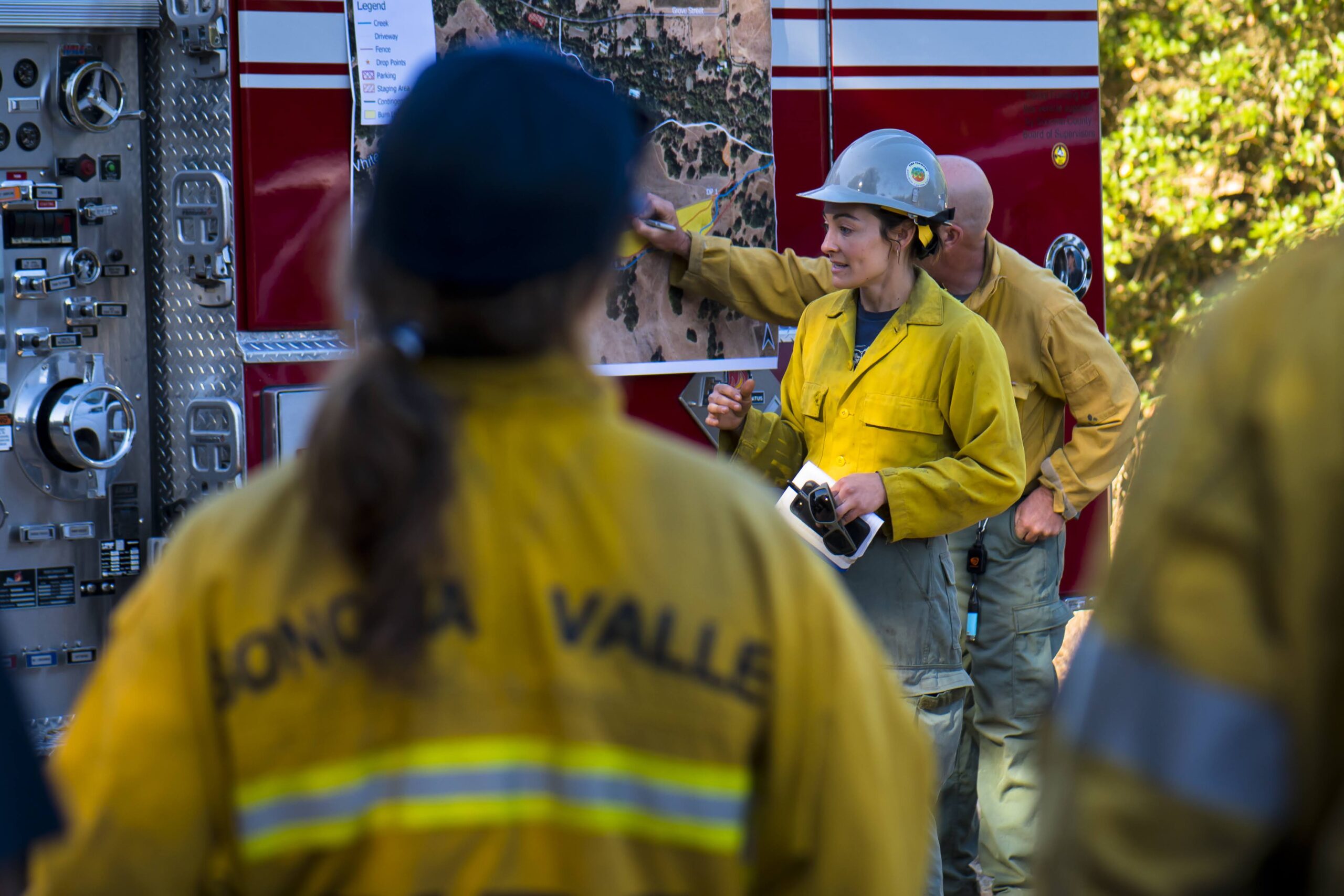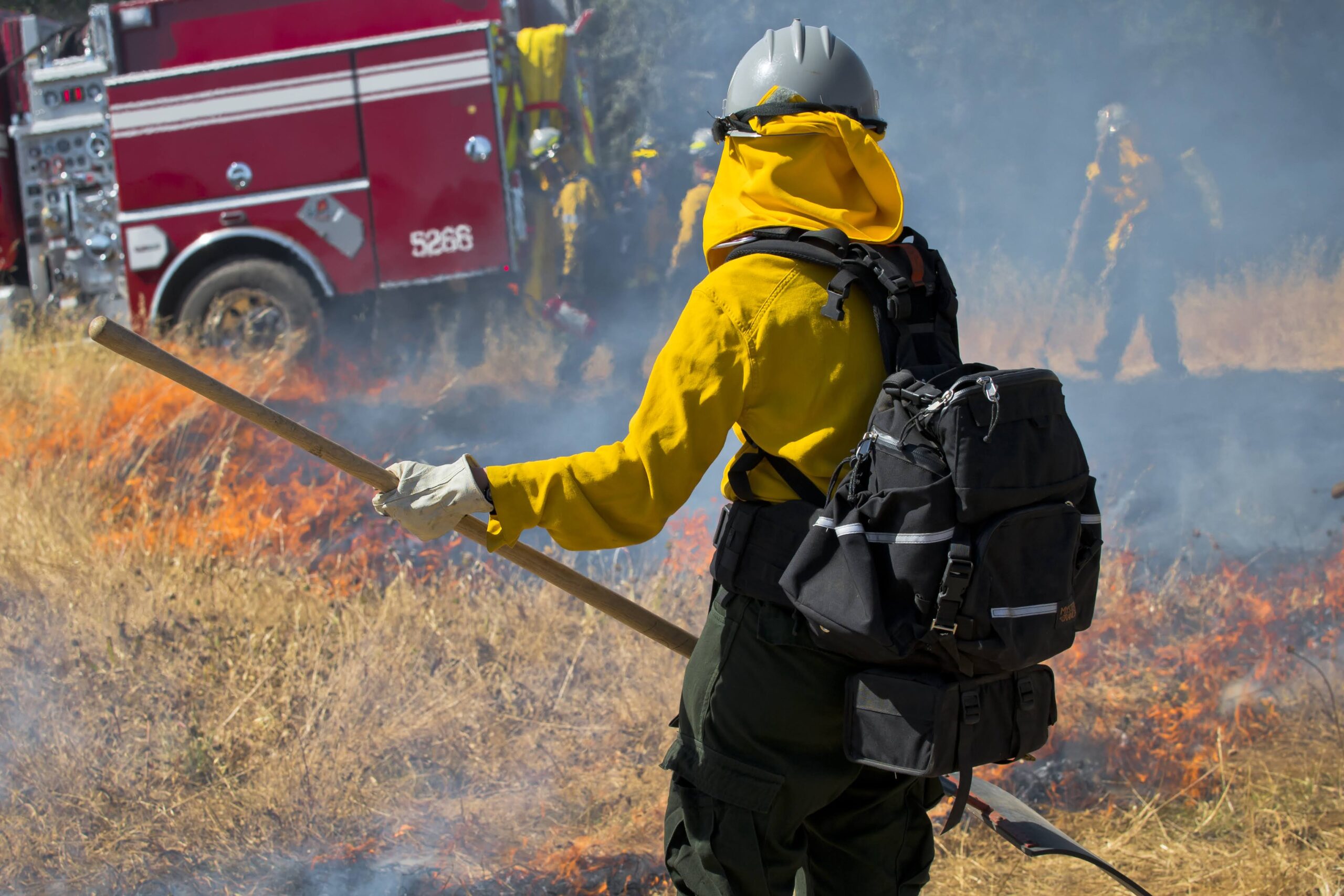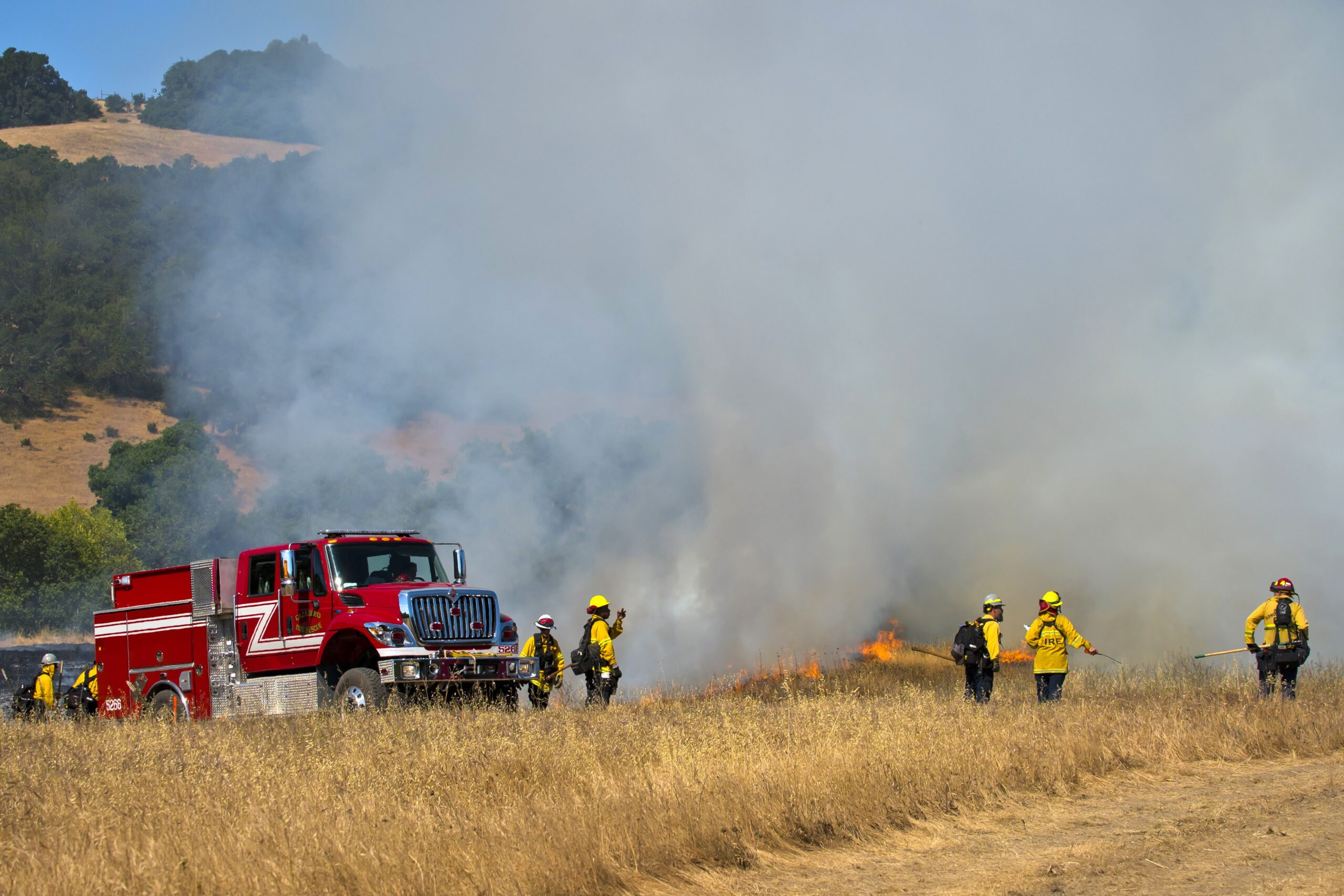 All photos by Kristen Russell
Video by Steve Lee, Research Manager