Sonoma Ecology Center California Naturalist Program
2023 UC California Naturalist Course for Educators Now Open for Enrollment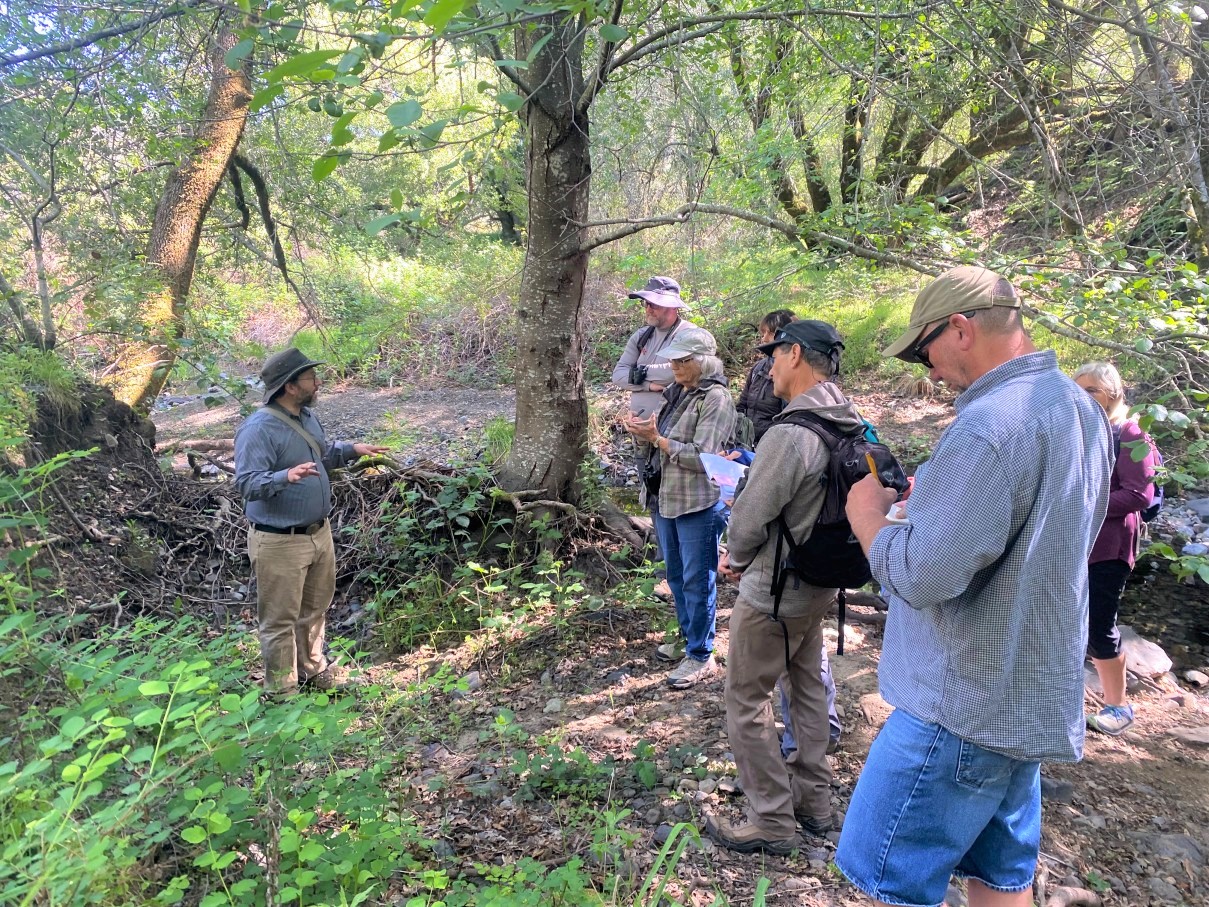 CALLING ALL ENVIRONMENTAL EDUCATORS/INSTRUCTORS! This California Naturalist Program for Teachers course is designed to equip educators with the expertise to inspire their students to become active participants in the stewardship of California's natural communities, with a focus on Climate and Wildfire Resiliency through a naturalist lens. This course will provide a deep exploration of the wonders of California's local ecology, with an emphasis on understanding the intricate connections between climate change, wildfire resiliency, and the natural history of the Sonoma Valley. Through a combination of scientific inquiry, guest lectures from experts, immersive field trips, and project-based learning, participants will gain the skills necessary to effectively communicate and interpret natural resource information, while applying their knowledge to address local and global environmental issues.
The fall course will be conducted in a hybrid format, combining Zoom lectures on Wednesday evenings with in-person lectures and field trips on alternating Saturdays. The Saturday sessions will commence with a thematic chapter lecture, followed by a field trip in the latter half of the morning. 
Eligibility: Priority will be given to K-12 classroom teachers. Based on availability, we are accepting curriculum specialists, nature center staff, natural resource professionals, park docents, hike leaders, and other informal or professional educators. If you will be incorporating lessons learned from this course into educational classes, events, or outreach, you are likely eligible. Please email tony@sonomaecologycenter.org if you have any questions about eligibility.
Schedule and meeting locations:
Course runs from September 27 – Nov 11
Evening Classes on Wednesday nights over Zoom: 6:00-8:30 pm (September 27, October 11, 25, November 8)
Saturday Field Trip/Lectures at Sugarloaf Ridge State Park: 8:30am-1:30pm (October 7,  21, and November 4; on November 11, we will meet 6:30am – 11:30am)
Capstone Presentations at Sugarloaf Ridge State Park: Friday, November 10th, 5:00-10:00pm
Upon completing certification requirements, participants are eligible for four academic credits through UC Davis Continuing and Professional Education for an additional nominal fee. Learn more about getting UC credits for this course.
For questions, please contact Tony Passantino at tony@sonomaecologycenter.org.
Course enrollment closes Wednesday, September 20th at 11:59 PM (1 week before start).
"California is an incredible place to be a naturalist."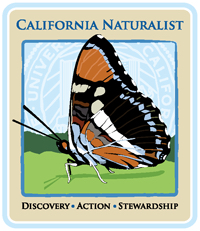 So begins "The California Naturalist Handbook," the standard textbook for a rigorous UC-approved course designed to turn local nature lovers into trained California Naturalists. These knowledge keepers act as park docents and as key leaders in the "community science" movement helping to shape California's future.
Sonoma Ecology Center is teaming up with the University of California Division of Agriculture and Natural Resources to offer this accredited eight-week course locally. The course results in real college credits, and it turns nature lovers into certified graduates of the UC California Naturalist Program, making them valuable authorities on California's plants and animals, geology and soils, water, climate, biodiversity and more. Recent classes have featured a special emphasis on the wildfires in Sonoma Valley and how they have affected our forests and wildlife communities.
CalNat courses are only available at certain locations throughout the state. Now, thanks to Sonoma Ecology Center's educators, the course is being offered at Sugarloaf Ridge State Park, with students meeting for lectures in a hybrid format.
The course combines a science curriculum with guest lectures, field trips and project-based learning to explore the unique ecology and natural history of the Inner Coastal Range of Sonoma and Napa. As their final project for the program, each naturalist-in-training will complete an eight-hour volunteer service project for a local community organization. Participants will graduate with a specialized knowledge of the oak woodlands indigenous to the Mayacamas Mountains.