NONPROFIT OF THE YEAR
Sonoma Ecology Center is proud to be named Nonprofit of the Year by state Sen. Bill Dodd in acknowledgment of our 30-year history of environmental stewardship in Sonoma Valley.
Click to Learn More about this Special Honor
HAPPY ANNIVERSARY
We're excited to celebrate the 50th year of Sugarloaf Ridge State Park, the 25th year of Sonoma Garden Park, a more inclusive Education Department, and an expanded Restoration Department.
Upcoming Events
We offer hikes, workshops and more all around Sonoma Valley.
Oct
24
Thu
Sugarloaf Trail Crew

@ Sugarloaf Ridge State Park
Oct 24 @ 9:00 am – 1:00 pm
Help Sugarloaf with trail restoration work. Work includes bridge and step construction, installing signs, clearing, lifting, carrying and hiking. Bring gloves, hat, and water that you can carry hands-free (i.e. bring a backpack).Wear long pants, boots or sturdy shoes and sunscreen. Poison oak is present, so long sleeves are suggested. We have tools and trained crew leaders with tasks for all. Those under 18 years old must be accompanied by a responsible adult. We will provide tools, food and beverages. If you are a current State Parks volunteer, signup in vicnet. If you are an SEC volunteer, sign up here: http://www.signupgenius.com/go/20f0e4aaca62ca3ff2-sugarloaf1
Oct
26
Sat
Excursiones (Spanish Hiking for Fitness Beginning Series)

@ Sugarloaf Ridge State Park
Oct 26 @ 9:00 am – 12:00 pm
Our popular Beginning Hiking for Fitness Series en español.
Empezando en octubre, nuestro programa de excursiones para fomentar la aptitud física será ofrecida en español. Los guías le guiarán en una series de ocho caminatas semanales para excursionistas principiantes. Cada excursión aumentará en dificultad o duración.
Las excursiones seguirán la mismas rutas que el programa en inglés:
5 de octubre: nos reuniremos en el granero blanco y caminaremos a Urano. 2.2 millas, 80 pies de elevación.
12 de octubre: circuito Meadow- Hillside, empezando en el granero blanco y terminando en el campamento. 3 millas, 250 pies de elevación.
19 de octubre: caminaremos el circuito del Lago Ralphine en el Parque Regional Spring Lake. El punto de reunión es el estacionamiento donde empieza el sendero Cobblestone (6024 Channel Dr, Santa Rosa, CA, 95409) 4.3 millas, 250 pies de elevación.
28 de octubre: circuito Stern/ Pony Gate/ Canyon. 3 millas, 500 pies de elevación. Reunirse en el estacionamiento principal.
2 de noviembre: circuito May's Clearing en el Parque Estatal Jack London. 3.7 millas, 430 pies de elevación. Reunirse en el estacionamiento superieror en 2400 London Ranch Rd, Glen Ellen, CA, 95442.
9 de noviembre: circuito de los senderos Lower Bald/ Vista/ Meadow. 3.6 millas, 700 pies de elevación. Reunirse afuera del granero blanco.
16 de noviembre: mesa de picnic en el planeta Neptuno. 4.3 millas, 640 pies de elevación. Reunirse afuera del granero blanco.
23 de noviembre: circuito de los senderos Hillside y Vista. 4.7 millas, mil pies de elevación. Reunirse afuera del granero blanco.
Usualmente $80, esta series y el estacionamiento son gratuitos. A menos a que sea mencionado, todas las excursiones son los sábados, a las nueve de la mañana en el Parque Estatal Sugarloaf Ridge. Por favor regístrese en: https://www.brownpapertickets.com/event/4347253
Para más información, mande un correo electrónico a alma@sonomaecologycenter.org
¡Esperamos verl@s!
Hiking for Fitness "Maintenance" hike

@ Sugarloaf Ridge State Park
Oct 26 @ 9:00 am – 1:00 pm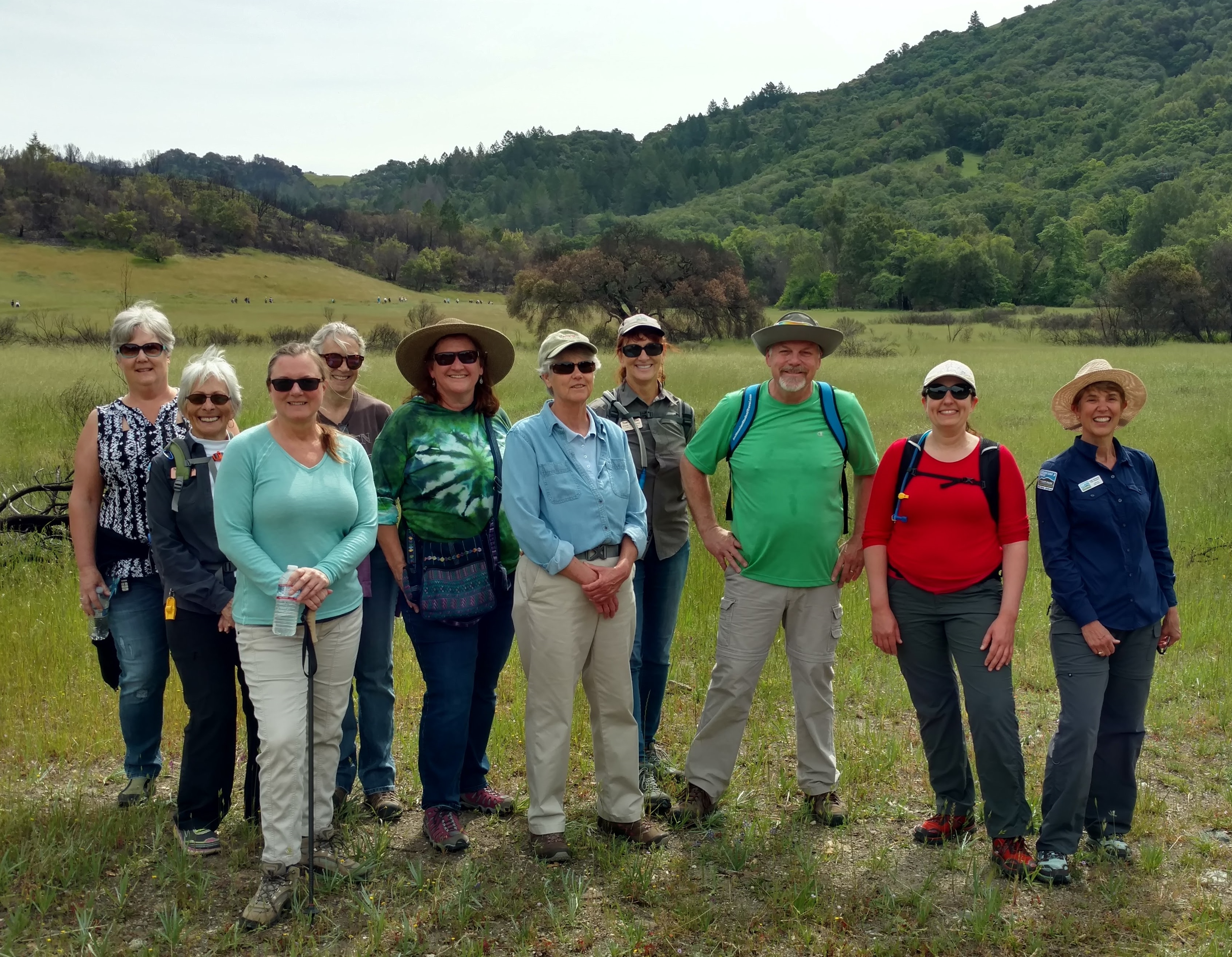 Join our Hiking for Fitness "graduates" on this free, Intermediate Fitness Hike.
Saturday Harvest Market

@ Sonoma Garden Park
Oct 26 @ 9:00 am – 12:00 pm
Sonoma Garden Park's seasonal Harvest Market operates each Saturday of the harvest season from 9 a.m. to noon in the Straw Bale Barn. Come for the freshest seasonal produce available!
Depending on what's in season, you'll find such produce as tomatoes, squash, onions, potatoes, chard, figs, apples, herbs, fresh cut flowers and other fruits, nuts and vegetables. We also sell eggs laid on-site from our free range hens, as well as locally crafted olive oil. And we feature plants from our nursery.
When you shop at the market, you are supporting local, sustainable agriculture and supporting this wonderful community resource. Come to the Harvest Market at Sonoma Garden Park every Saturday through the growing season and enjoy fresh, local, sustainably grown produce.
Nathanson Creek Demo Garden Volunteer Days

@ nathanson creek preserve
Oct 26 @ 9:30 am – 12:00 pm
On the fourth Saturday of every month, the Nathanson Stewards meet at the corner of East MacArthur and Second Street East, put on their gloves, and have a fun and productive morning tending the native garden located there.
This event is guided by trained restoration technicians from Sonoma Ecology Center, with a focus on native gardening and landscaping. The subject matter will vary with the seasons, and our technicians will demonstrate proper techniques for caring for the different native plants located within the Nathanson garden. Volunteers are asked to bring sunscreen or a hat, bottled water, a sack lunch and work gloves, and to wear closed-toed shoes. All ages are welcome, but children must be accompanied by an adult.
We'll meet at the Nathanson Creek Preserve Garden located on the corner of East MacArthur Street and Second Street East in Sonoma. Activities may include:
Weeding & Planting
Getting to know your neighbors
Learning about California native plants
Connecting with nature at your local park
For questions or to express interest, please email restoration@sonomaecologycenter.org
Support Our Work
We can't do it without you!
Smarter Landscaping
Click on the image below for a pdf version of our brochure on fire smart, water wise and wildlife friendly landscaping.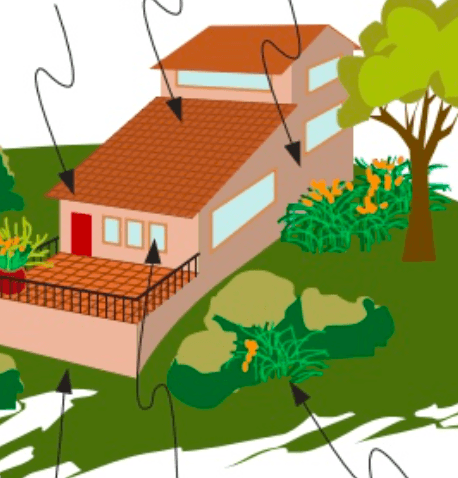 Subscribe to Our Newsletters
Receive news in your inbox from Sonoma Ecology Center, Sonoma Garden Park or Sugarloaf Ridge State Park.
The Ecology Blog: What's Happening in Sonoma Valley