Since 1990, we've worked to increase appreciation and stewardship of Sonoma Valley's natural heritage and create measurable benefits in areas of land, water, climate change and biodiversity. Learn more about the launch of our 30th anniversary year with #SECVictoryGardens.
Thank you to everyone who joined us for the launch of our 30th anniversary year with the SEC Victory Gardens.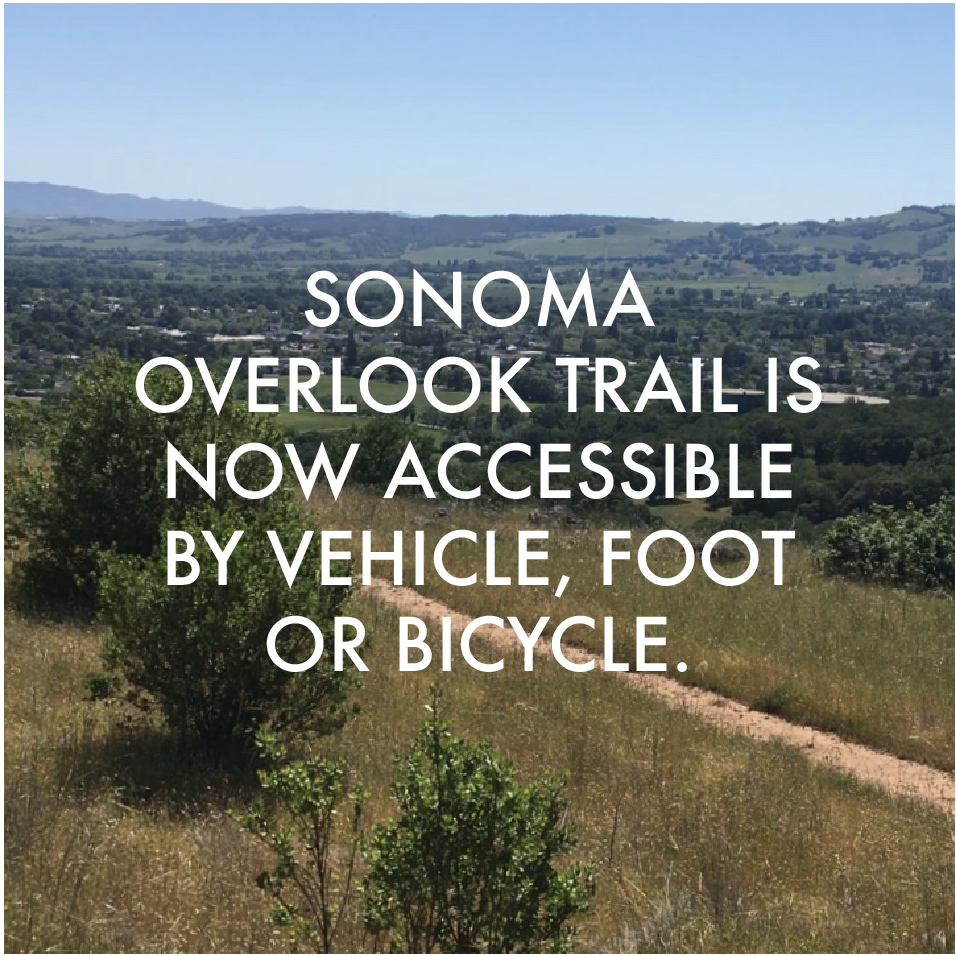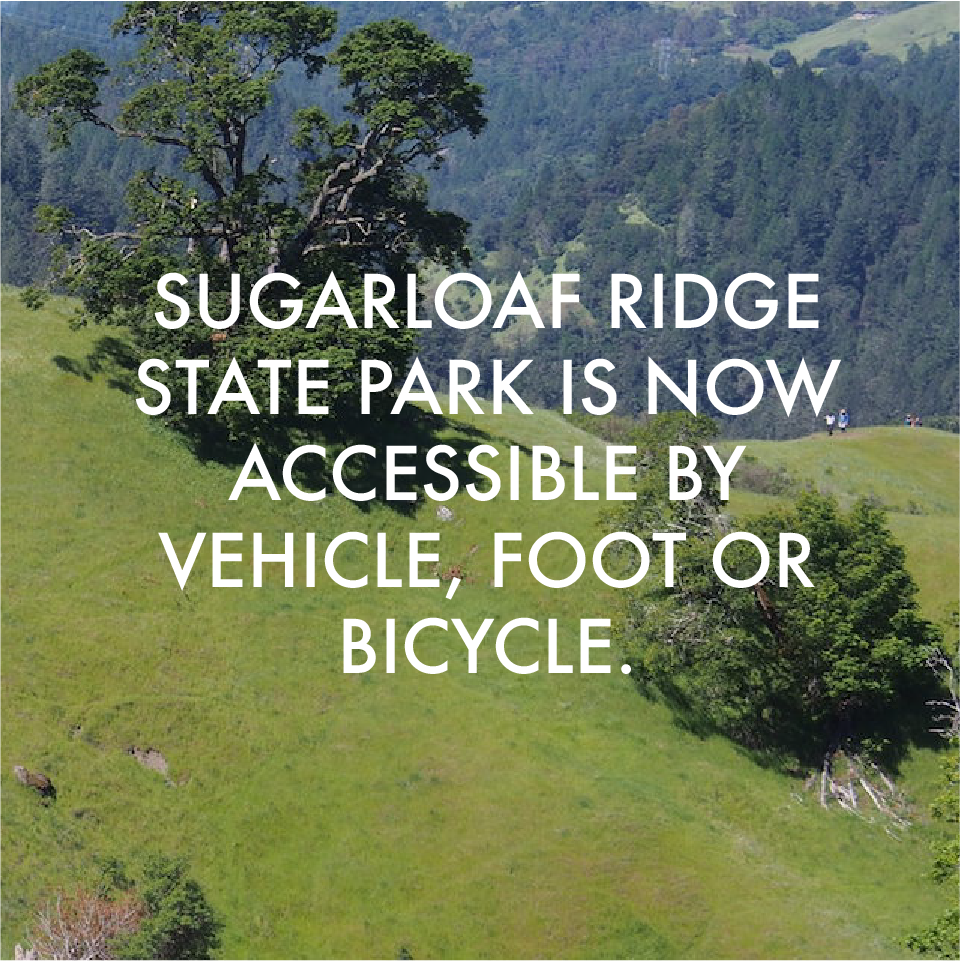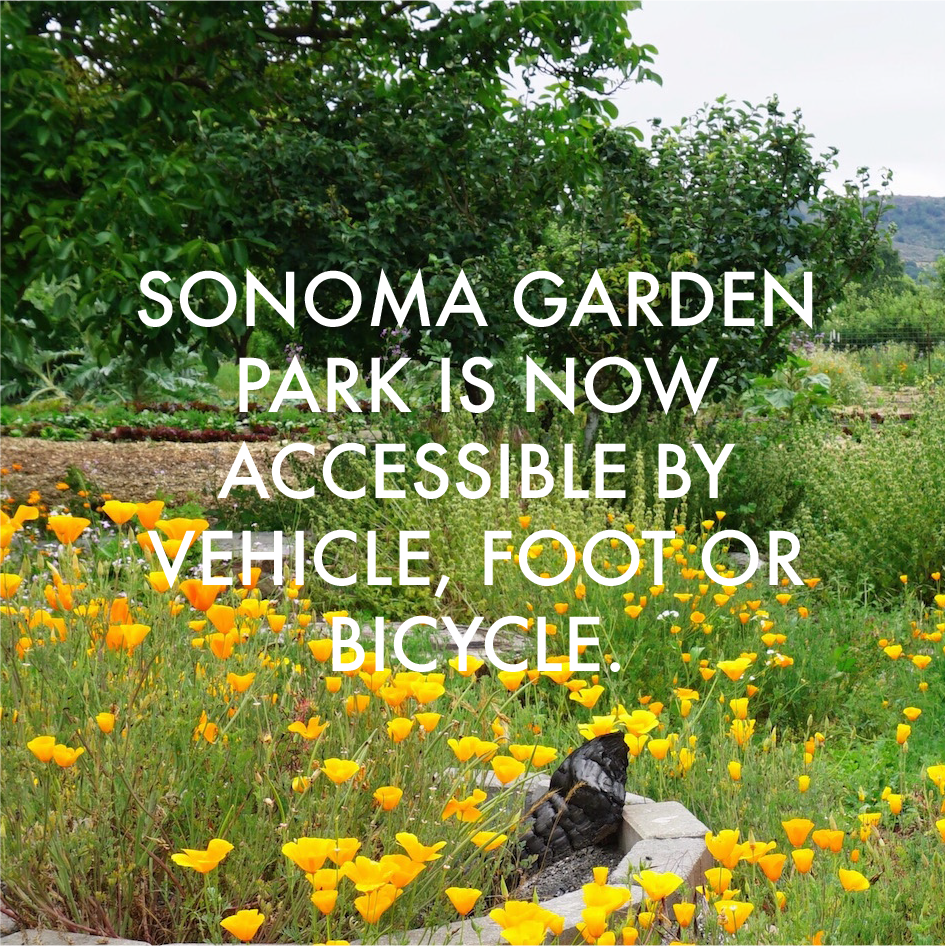 Sugarloaf Ridge State Park, Sonoma Garden Park and Montini Open Space Preserve and Sonoma Overlook Trail, are now accessible by vehicle as well as foot or bicycle traffic! We encourage residents to continue walking and biking to nearby parks as much as possible. Normal social distancing protocols continue to apply at all parks and open spaces:
• 

Avoid drinking fountains (bring your own water)


• 

Keep a distance of at least 6 feet with anyone not in your immediate household


• 

Carry a face mask and put it on if necessary (for example, when passing someone on a trail closer than 6 feet)


• 

Stay home if you're sick


• 

Buy your Sugarloaf Ridge State Park day or annual pass ahead of time
UPCOMING EVENTS
Join our bi-weekly Science at Home Online Series! 
Jun
6
Sat
Trail Crew: Sonoma County Trails Council

@ Sugarloaf Ridge State Park
Jun 6 @ 9:00 am – 1:00 pm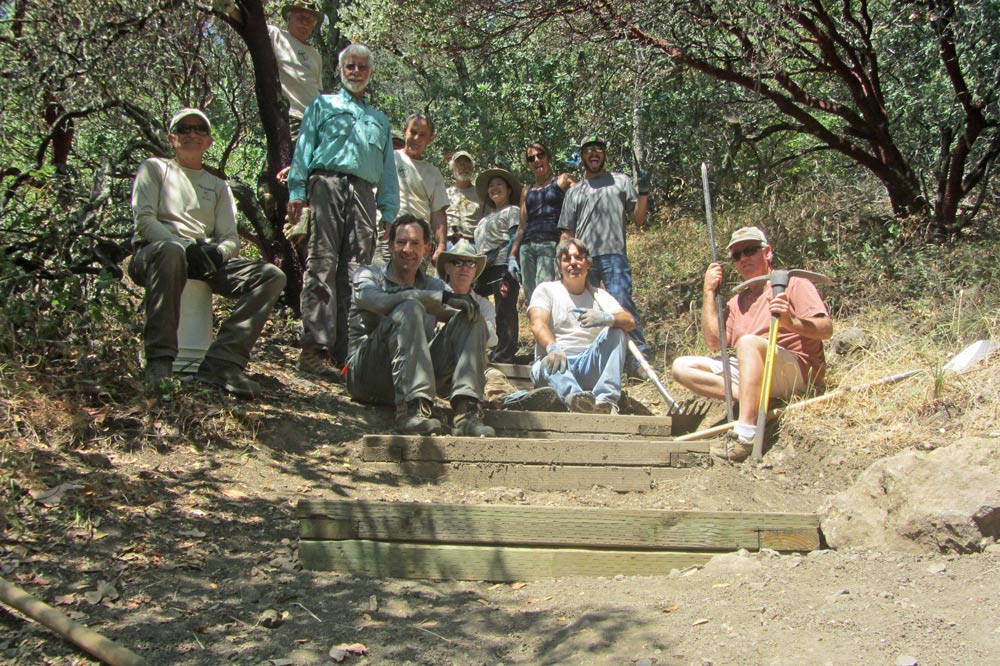 Sonoma County Trails Council volunteer trail work day at Sugarloaf Ridge State Park. From 9am to about 1pm. We will provide parking passes, tools and Clif bars with beverages and snacks afterwards.
Bring gloves, a hat and water that you can take with you (hands free!) while working, and wear long pants, boots or hiking shoes and sunscreen. No experience necessary – we have tools and trained crew leaders with tasks for all strengths and sizes of volunteers.
In order to make sure we have enough tools and after-work beverages reply to trailscouncil@sonic.net if you plan to attend. If you have any questions, don't hesitate to contact us.
Jun
11
Thu
Sugarloaf Trail Crew

@ Sugarloaf Ridge State Park
Jun 11 @ 9:00 am – 1:00 pm
Help Sugarloaf with trail restoration work. Work includes bridge and step construction, installing signs, clearing, lifting, carrying and hiking. Bring gloves, hat, and water that you can carry hands-free (i.e. bring a backpack).Wear long pants, boots or sturdy shoes and sunscreen. Poison oak is present, so long sleeves are suggested. We have tools and trained crew leaders with tasks for all. Those under 18 years old must be accompanied by a responsible adult. We will provide tools, food and beverages. If you are a current State Parks volunteer, signup in vicnet. If you are an SEC volunteer, sign up here: http://www.signupgenius.com/go/20f0e4aaca62ca3ff2-sugarloaf1
Jun
13
Sat
CANCELED: SugarShuttle: Sugarloaf ↔ Hood Mtn, Pythian Rd (summer)

@ Sugarloaf Ridge State Park
Jun 13 @ 8:00 am – 11:00 am
Want to do a through hike from Sugarloaf to Hood Mountain or vice versa? Ride the Sugar-Hood Shuttle.
How it works
Every half hour our Shuttle will leave from either Sugarloaf Ridge State Park or Hood Mountain Regional Park's Pythian Rd parking lot. Make a reservation and then ride to the other end of the trail, or hike and ride back. Riding first and hiking back to your car is the easiest way – no worries about how long you take to finish your adventure. No charge for the ride, but the suggested donation of $10 helps keep us going. Dogs are not allowed on the shuttle or the State Park portion of the trail.
——–CHECK OUR TIMETABLES HERE———
https://sugarloafpark.org/events/sugar-shuttle-2020/
We recommend a reservation, but you can ride on a space available basis as well.
The hike should take 3½ to 4½ hours.
Map: https://www.sonomaecologycenter.org/wp-content/uploads/2018/03/Shuttle_Sugarloaf_HoodMtn_Map.pdf
The distance is about 7.4 miles with approximately 2300 foot vertical climb.
Suggested donation of $10. Register at: https://sugarshuttle2020hm-py.bpt.me/
Shuttle operated by Team Sugarloaf / Sonoma Ecology Center in partnership with Sonoma County Regional Parks
Hiking for Fitness "Maintenance" hike

@ Sugarloaf Ridge State Park
Jun 13 @ 9:00 am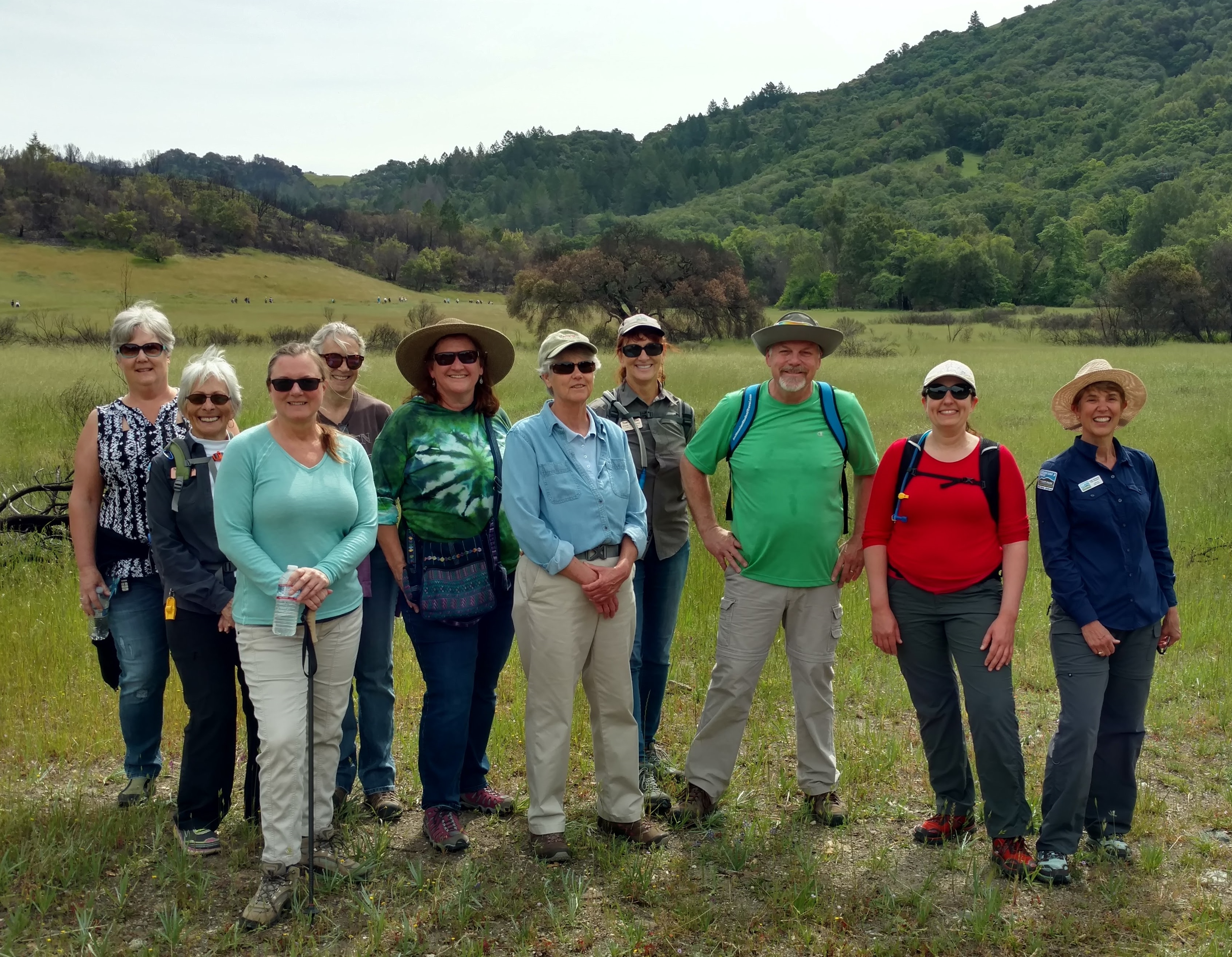 Join our Hiking for Fitness "graduates" on this free, Intermediate Fitness Hike.
May and June hikes meet at 8AM instead of 9AM.
Yoga Hike – session 2

@ Sugarloaf Ridge State Park
Jun 13 @ 10:00 am – 12:30 pm
Susan Topf's Yoga Hike balances a mix of easy hiking and gentle yoga postures, breath work and guided meditation. No mat necessary. Please wear weather appropriate clothing to feel comfortable being in a natural setting and bring water (as needed). Route varies on weather conditions and group interest that typically covers 2-3 miles of varied terrain. Cost is $25 and includes parking if registered in advance online. Purchase the yoga pass for each group of 3 sessions this year and save $15. All levels and ages welcome. Meet at the Visitor's Center unless otherwise noted in confirmation email prior to the hike.
Sonoma County Resident? 
Free with 2019 or newer ParkRx from participating Sonoma County Medical Provider.
 Click
here
for ParkRx info.