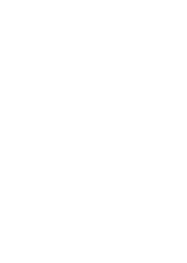 Since 1990, we've worked to increase appreciation and stewardship of Sonoma Valley's natural heritage and create measurable benefits in areas of land, water, climate change and biodiversity. Supporting our work enables us to move us all towards a better future.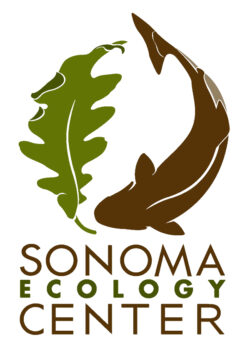 Who We Are
Sonoma Ecology Center works to address challenges related to water supply and quality, open space, rural character, biodiversity, energy, climate change, and a better quality of life for all residents.
Vision
We envision a future where people, land, water, and wildlife thrive.
Mission
Our mission is to work with our community to identify and lead actions that achieve and sustain ecological health in Sonoma Valley.
How can people, land, water, and wildlife thrive in a fire-adapted landscape?
Watch this video on how we keep people safer while supporting our environment.
Feb
19
Sun
Field Zoology Course
Feb 19 @ 10:00 am – Apr 16 @ 2:00 pm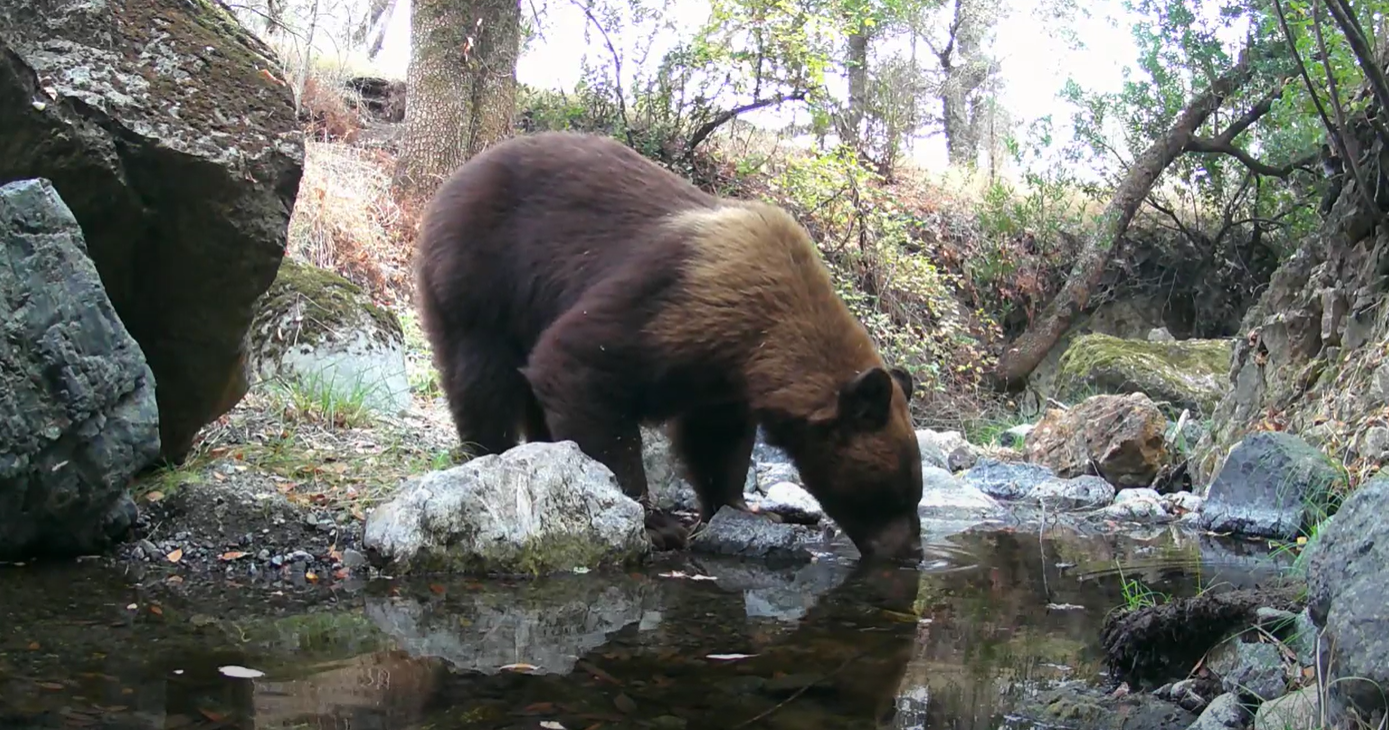 TICKET SALES WILL END ON FEBRUARY 12, 11:59 PM. PLEASE REGISTER BY THIS DEADLINE.
Location: Multiple Locations around Sonoma County (including Sugarloaf Ridge State Park)
Sonoma County is full of amazing wildlife discoveries for those that know how to make them. From the Mountain Lions of Sugarloaf Ridge State Park, the shorebirds of Bodega Bay, tiny plankton, dragonflies, to big old bears, thousands of species of wild animals call Sonoma County home.
In this course, students will learn how to find, document, and observe a wide variety of our native animals through a series of field trips to natural areas. Emphasis will be on learning field methods that students can employ with only low-cost equipment, and on recognizing the major groups of animals and how to photograph them. We'll learn some ecology, evolutionary biology, and conservation biology along the way, but our focus will be on the field methods. Scholarships are available to reduce costs for those in need of financial assistance, and carpools can be arranged for those needing transportation.
Instructor: Dr. Dan Levitis studied zoology at the University of California, Berkeley, and has taught zoology, ecology, evolutionary biology, demography, and conservation biology at the university level. For Sonoma Ecology Center he has previously taught New Ecological Scientist Training, California Naturalist Training, and Climate Stewardship, as well as leading programs to document the biodiversity of Sugarloaf Ridge State Park and the Sonoma Developmental Center. He is Community Science Coordinator for Sonoma Ecology Center.
We have reached our capacity for scholarships. Please contact Tony at tony@sonomaecologycenter.org for questions.
Preliminary Topics and Locations List:
Sundays 10:00 am-2:00 pm unless otherwise noted*
Week 1: Bodega Bay: Introductions, Shorebirds and tide pools (7:00-11:00 am)*
Week 2: Trione-Anadell State Park: Conduct in the field and Amphibians
Week 3: Sugarloaf Ridge State Park: Camera Trapping, and Digital Tools
Week 3: Sugarloaf Ridge State Park: Creek Life, Camera Trapping Results
Week 4: Jack London State Park: Animal Behavior
Week 5: TBD: Parasites in the wild
Week 6: TBD: Cover objects and soil dwellers
Week 7: TBD: Mammal Scat, Tracks, and Sign
Week 8: Sonoma Developmental Center: Insect netting, pollinators, and a social gathering.
Mar
31
Fri
Montini Walk with Local Biologist: Explore Plant Communities

@ Montini Open Space Preserve
Mar 31 @ 1:00 pm – 3:30 pm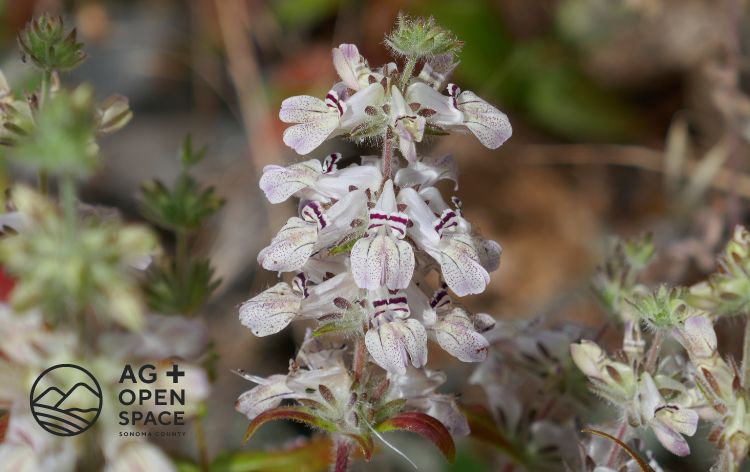 Explore the different plant communities in Montini Open Space Preserve with us on Friday, March 31, 1:00-3:30 pm. For each community, you will learn about the blooming spring wildflowers found in the community, management concerns, and the factors that control the distribution of the community within the preserve.
The Montini Open Space Preserve was protected by Sonoma County Ag + Open Space in December 2005 for recreation and preservation of its natural and rich historic significance has been a working ranch since the time of General Vallejo. The preserve, which encompasses 152 acres, is in and adjacent to the City of Sonoma. With oak woodland, large rock outcroppings, and open grassland, the property offers beautiful views of San Francisco and San Pablo Bays.
Due to occasionally steep trails and uneven footing, the hike is rated intermediate; however, frequent pauses will allow hikers to catch their breath. There is no charge for the outing, which is made possible by the voters of Sonoma County who fund the work of  Ag + Open Space with a quarter-cent sales tax.
Meet at Preserve entry – 4th Street West and Haraszthy Drive, Sonoma, 95476. Heavy rain will reschedule the event!
Apr
1
Sat
Cesar Chavez Day of Service at Sonoma Garden Park | Día de servicio en Sonoma Garden Park
Apr 1 @ 9:00 am – 12:00 pm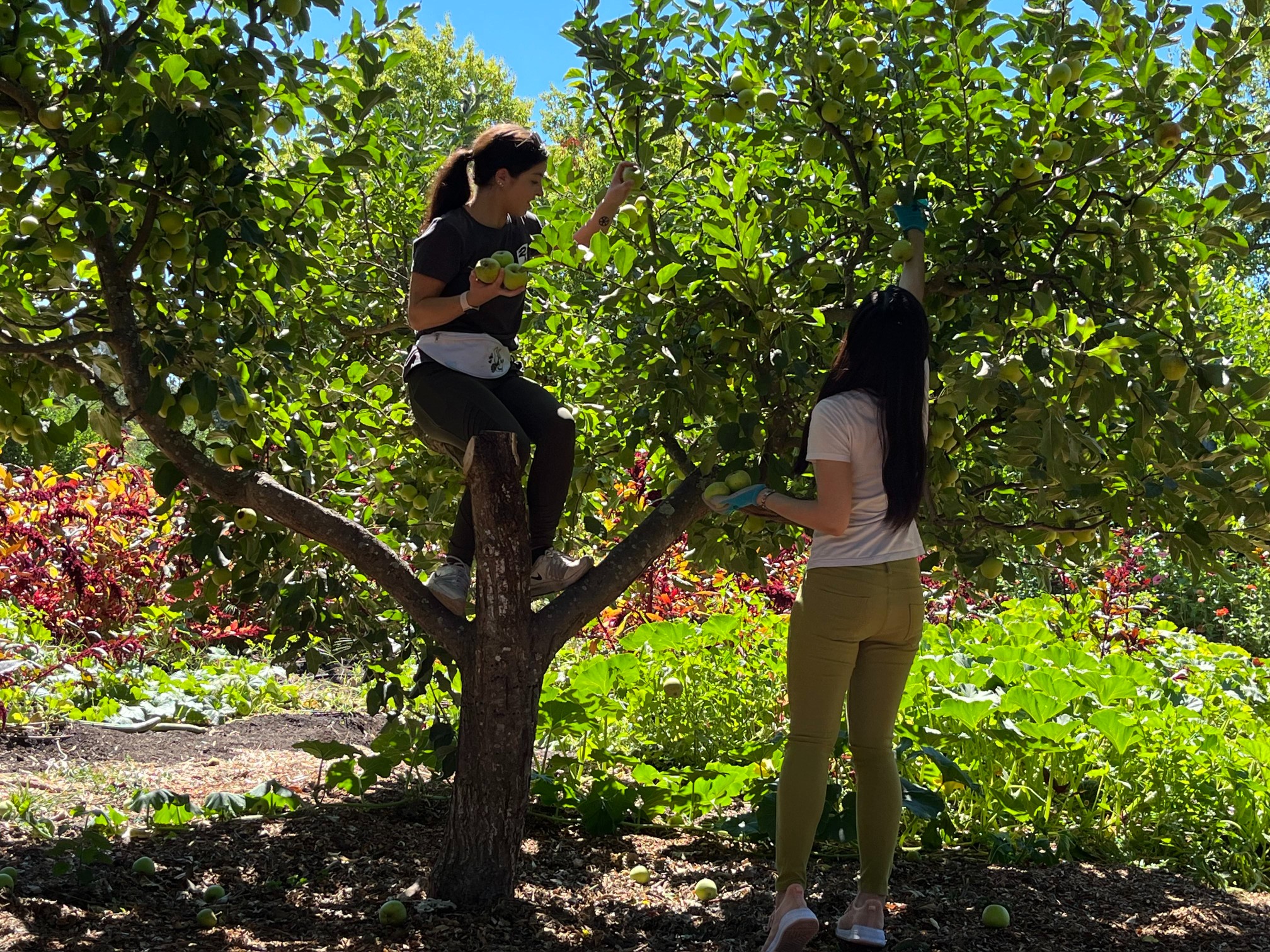 [Español abajo]
Cesar Chavez Day is meant to encourage neighbors to participate in an act of community service that pays homage to Chávez's lifetime of work as an American farm laborer, union organizer, and civil rights activist. Honor his memory by joining us for a day of service at Sonoma Garden Park on Saturday, April 1 from 9:00 am-12:00 pm. No experience necessary, just a willingness to have fun and get your hands dirty!
El Día de Cesar Chavez anima a la comunidad a participar en un acto de servicio comunitario que rinde homenaje al trabajo y vida de Chavez como jornalero, organizador sindical, y activista de derechos civiles. Honra su memoria al acompañarnos en un día de servicio en Sonoma Garden Park el sábado 1ro de abril de las 9:00 am a las 12:00pm. No es necesario tener experiencia, sólamente disposición de divertirse, ¡y ensuciarse las manos!
Hike at Saddle Mountain Preserve with Open Space District

@ Meeting at Rincon Valley Public Library
Apr 1 @ 9:00 am – 1:00 pm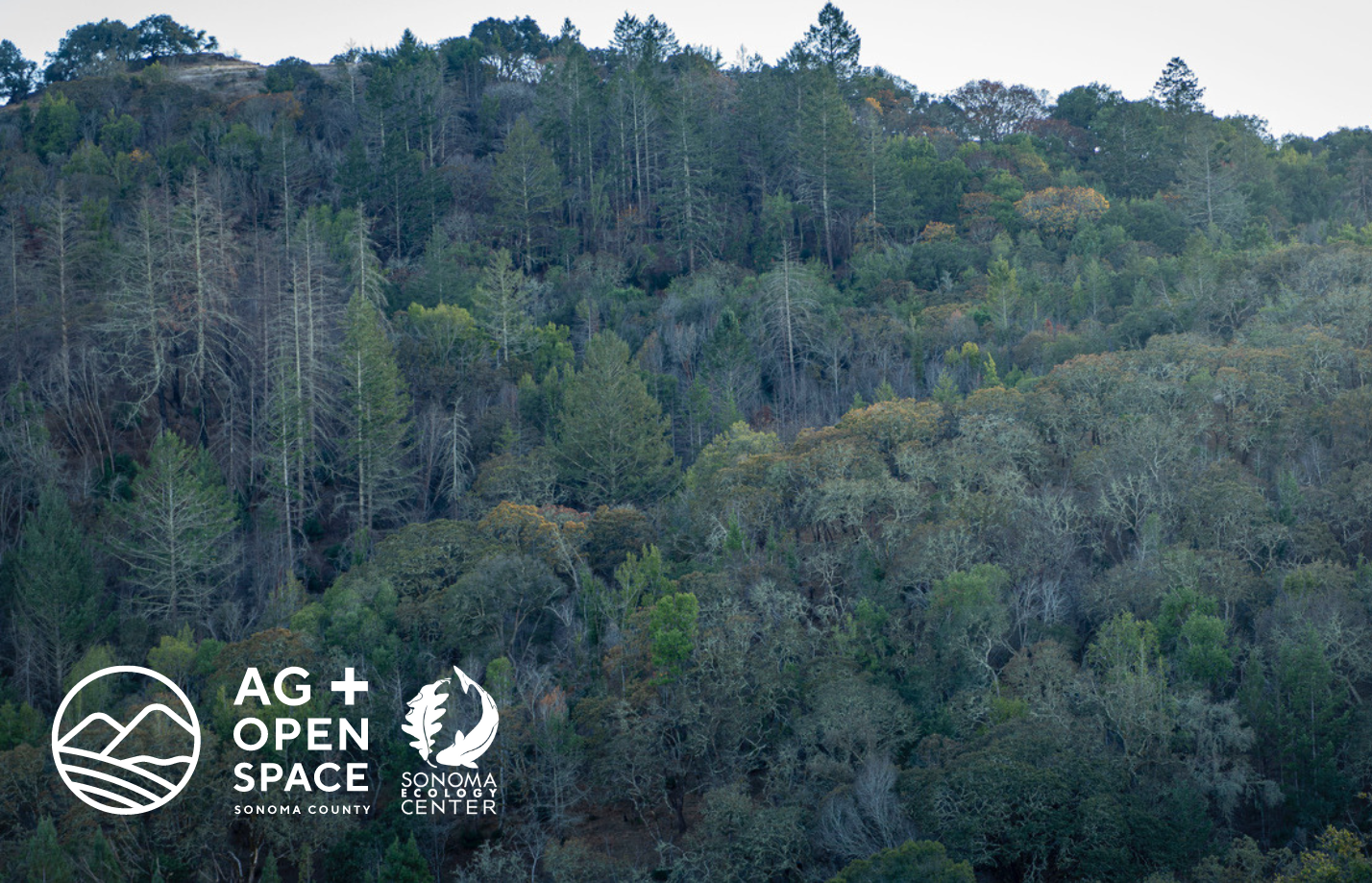 Join us for a guided hike at the beautiful 960-acre Saddle Mountain preserve above Rincon Valley, on the eastern boundary of Santa Rosa in the Mayacamas Mountain Range. The hike will be led by Sonoma County Ag + Open Space stewardship specialist Monica Delmartini, and SEC education program manager, Tony Passantino. This hike is organized by Sonoma Ecology Center on Ag + Open Space owned land that was recently touched by the Glass Fire. Delmartini is the resident fire ecologist and will discuss land management in a post-fire setting including, wildfire ecology, forest resiliency and the benefits of fire on California landscapes.
This is a moderately strenuous hike of approximately 4-5 miles with substantial elevation gain on established trails/fire roads. Please bring water and lunch, and be prepared for that day's weather. There is a shallow water crossing. The hike will go on in light rain, but heavy rain will cancel the outing.
There is no charge for this outing, which is made possible by the voters of Sonoma County who fund the work of Ag + Open Space with a quarter-cent sales tax.
We will be meeting at Rincon Valley Public Library. For any other questions or concerns, please contact Tony Passantino by emailing tony@sonomaecologycenter.org.
Sign up for our emailing list to stay updated on future events: sonomaecologycenter.org/newsletters-sign-up.
Edible Plant Walk

@ Sugarloaf Ridge State Park
Apr 1 @ 9:30 am – 12:30 pm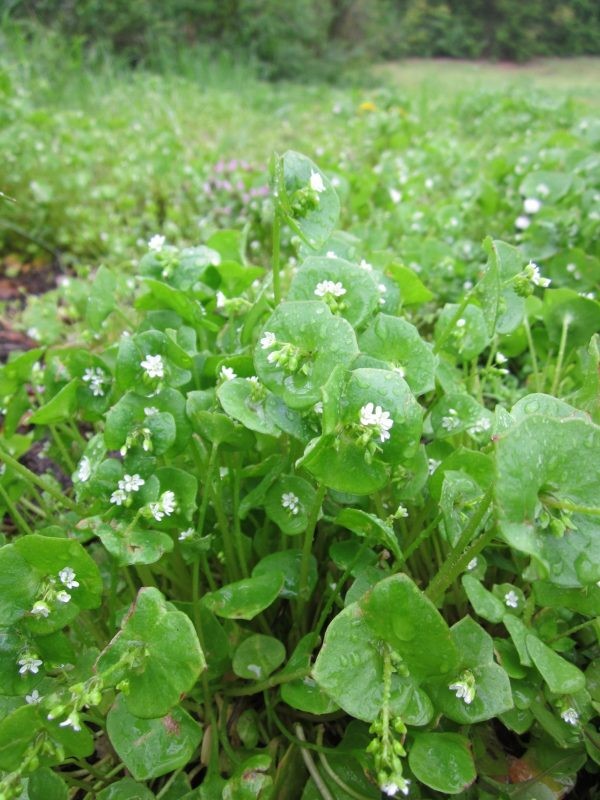 UPDATE 3/10, 5:00 p.m.: This event has been postponed from 3/10 to 4/1 due to weather.
Join Certified California Naturalist Mary Good on a hike exploring the medicinal and edible plants of the park. Weaving in natural history, ethnobotany, herbalism and folktales, this walk will open your senses, as well as your curiosity to the abundance of plantlore in Sonoma County. Tickets are $15 for adults, $7.5 for students, youth (12-17 year olds), Sugarloaf members and Sugarloaf volunteers, and free for children under 12. Bring at least a quart of water and a snack and be prepared for a 2 to 3 mile walk with a 300 foot climb. Meet at the White Barn parking lot.
Wear appropriate clothing and footwear for two miles of leisurely walking and chatting over moderate and possibly muddy terrain. Heavy rains cancel; parking fees apply.
Edible plant information is for educational purposes only. Foraging is illegal in CA State Parks. 
______________________
For more events at Sugarloaf, visit our calendar.