Bernie Krause's The Great Animal Orchestra is coming to San Francisco this summer
Bernie Krause, world-renowned soundscape ecologist and Sonoma Ecology Center's Emeritus Board Member is bringing over 50 years of soundscape ecology to San Francisco's Exploratorium this June through October.
Bernie has traveled all over the world recording and studying the sounds of natural habitats, from the jungles of the Amazon to the salt ponds of California. Every April since Spring 1993, he has been recording at Sugarloaf Ridge State Park.
Throughout this time, he's chronicled the dramatic changes in ecosystems at Sugarloaf Ridge and beyond, demonstrating a compelling case for reversing climate change. 
Don't miss the chance to see this immersive audiovisual art experience that had made stops in London, Milan, Paris, Shanghai, and Seoul this summer in San Francisco. This exhibit is a collaboration between Bernie Krause and United Visual Artists. Tickets for The Great Animal Orchestra at the Exploratorium are available June 10 – October 15, 2023.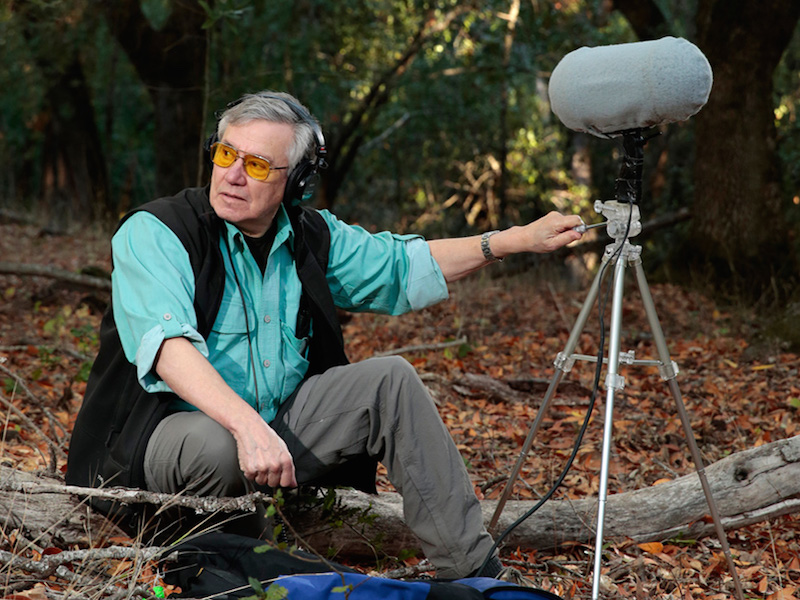 Listen to a preview of The Great Animal Ochestra.
Watch Bernie's TedTalk, The Voice of the Natural World.