When:
August 13, 2022 @ 6:30 pm – 8:00 pm
2022-08-13T18:30:00-07:00
2022-08-13T20:00:00-07:00
Where:
Sugarloaf Ridge State Park
2605 Adobe Canyon Rd
Kenwood, CA
95452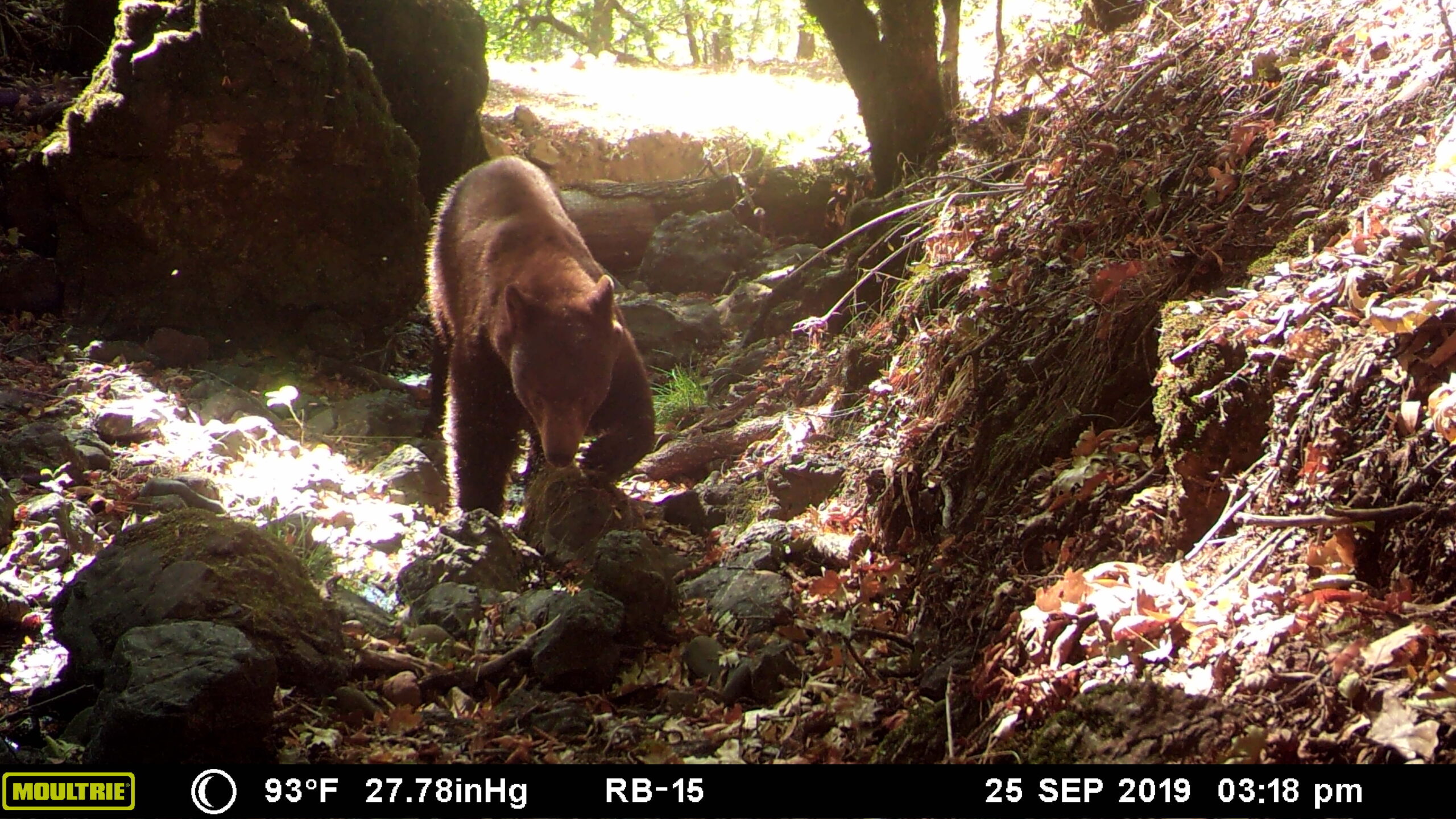 ¡Estás invitado a nuestra aventura de Animales! Recorreremos los senderos Meadow y Hillside (2 millas) en busca de señales hechas por animales. Aprendemos sobre la comida y el comportamiento de algunos animales comúnmente encontrados en el parque como osos, culebras, y murciélagos. Nos reuniremos en el estacionamiento del granero blanco. Trae agua, repelente de insectos o una playera de mangas largas, un suéter, protector solar, y si lo deseas, un bocadillo.
Los boletos requieren un deposito de $10 por familia, los cuales devolveremos al final del evento. Para registrarse, llame a Alma al 707 833 5712 de viernes a domingo entre las 9am a 5pm. El estacionamiento, normalmente $10, es gratuito para este evento. Hay transportación disponible por vale para residentes del Valle de Sonoma que la necesiten.
Facilidad de acesso: no recomendado para silla de ruedas o carriolas. Los senderos Meadow y Hillside son caminos de grava para vehículos autorizados. Subiremos dos colinas de 100 pies de elevación y cruzaremos la cala un riachuelo. Carriolas o sillas de ruedas pueden avanzar alrededor de una milla en el sendero Meadow, el cual no es oficialmente un sendero ADA.
Este evento es respaldado por Route to Parks, una beca de Parks California.
La propuesta alianza de múltiples partícipes exclusiva a Parks California fortalece a comunidades mientras fomenta el amor y el cuidado de tierras públicas. La beca "Route to Parks" de $15,000 ayudará a que más gente tenga acceso a los recursos necesarios para vivir una vida sana fuera del programa Senderos Naturales. Parks California fué fundada como una organización asociada clave sin fines lucrativos asociada clave con el Departamento de Parques y Recreación del Estado de California para ayudar a fortalecer e inspirar a todos a presenciar estos lugares extraordinarios.  
____________________________________________________________________________
English: Animals in Sugarloaf
Saturday, August 13, 6:30-8pm
You're invited to our Animal adventure! We'll take a walk on Meadow and Hillside trails in search of signs and tracks made by animals commonly found in the park including bears, snakes, and bats. We'll meet at the White Barn lot. Be prepared to walk approximately 1 mile. Bring plenty of water, insect repellent or long sleeves, a sweater, sun protection, and if desired, a snack.
Tickets require a $10 deposit per family to be refunded after the hike. To register, call Alma at 707 833 5712 Friday-Sunday from 9am-5pm. Parking fees, usually $10, will be waived for this event. We have vouchers for Sonoma Valley residents in need of transportation.
This event is planned around a primarily Latino audience. Families from underrepresented groups are particularly welcome. 
Ease of access: The entire walk is not recommended for strollers or wheelchairs. Meadow and Hillside trails are fire roads with two 100-foot hills and a small stream crossing. Meadow is passable by strollers or wheelchair up to the bridge, about a mile in, but is not officially an ADA trail.
Senderos Naturales is supported by Route to Parks, a grant of Parks California.
Parks California's unique multi-stakeholder partnership approach strengthens communities while fostering love and stewardship of public lands. The Route to Parks grant of $15,000 will help more people have access to the resources they need to lead a healthy life outside Senderos Naturales. Parks California was founded as a key nonprofit partner of the California Department of Parks and Recreation to help strengthen and inspire all to experience these extraordinary places.