When:
December 7, 2021 @ 6:00 pm – 8:00 pm
2021-12-07T18:00:00-08:00
2021-12-07T20:00:00-08:00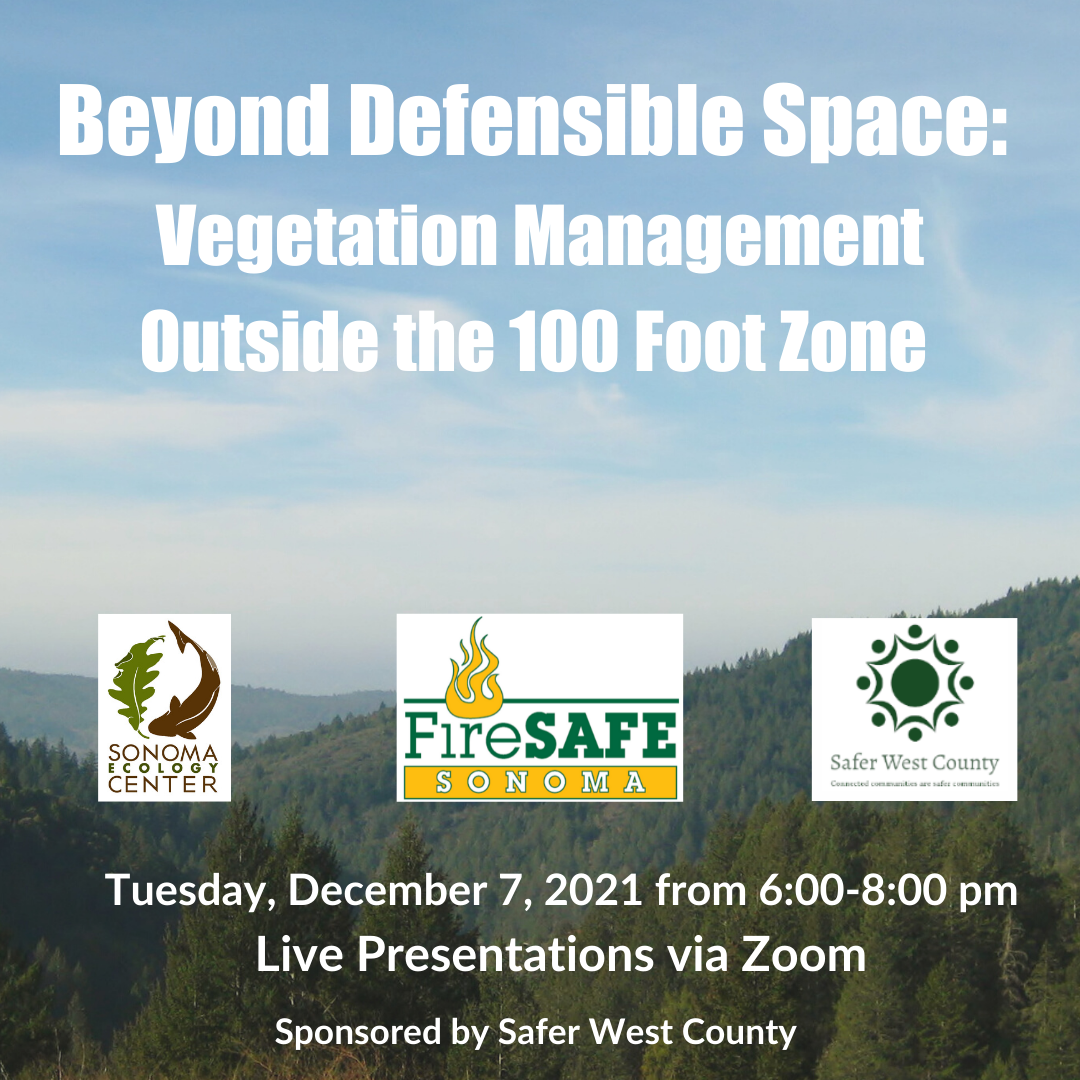 Safer West County wildland management December 2021 workshop announcement
Learn how to reduce your wildfire risk while increasing habitat health outside the defensible space zone.
This free two-hour workshop will allow plenty of time for questions, and will address:
• How to tailor treatments to chapparal, oak woodlands, and conifer ecosystems
• Fuel management practices for maintaining complexity and fostering biodiversity • Discussion of special considerations for sensitive species and waterways
• Treatment options including prescribed burning and mechanical thinning
• Biomass disposal options besides hauling or chipping
Featuring two highly respected local experts:
Michael I. Jones, PhD, is the University of California Cooperative Extension Forest Advisor for Mendocino, Lake, and Sonoma Counties. He specializes in forest pest management and forest health. Currently, as a Forest Advi- sor, Jones is devoted to helping landowners sustain healthy forests that are resilient to insects, diseases, fire, and climate change.
Brock Dolman is a wildlife biologist and is nationally recognized as a restoration ecologist and renowned in- novator in watershed management and Permaculture design. Brock integrates wildlife biology and watershed ecology with education about regenerative & Just design as a Life Literacy Coach. Brock co-founded the Sowing Circle, LLC Intentional Community & Occidental Arts and Ecology Center (OAEC) where he acts as a co-director of OAEC's Permaculture/Resilient Community Design Program, Wildlands Program and WATER Institute.