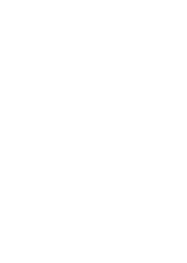 Since 1990, we've worked to increase appreciation and stewardship of Sonoma Valley's natural heritage and create measurable benefits in areas of land, water, climate change and biodiversity. Supporting our work enables us to move us all towards a better future.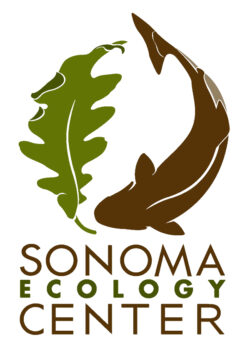 Who We Are
Sonoma Ecology Center works to address challenges related to water supply and quality, open space, rural character, biodiversity, energy, climate change, and a better quality of life for all residents.
Vision
We envision a future where people, land, water, and wildlife thrive.
Mission
Our mission is to work with our community to identify and lead actions that achieve and sustain ecological health in Sonoma Valley.
How can people, land, water, and wildlife thrive in a fire-adapted landscape?
Watch this video on how we keep people safer while supporting our environment.
Dec
14
Thu
Sugarloaf Volunteer Trail Crew

@ Sugarloaf Ridge State Park
Dec 14 @ 9:00 am – 1:00 pm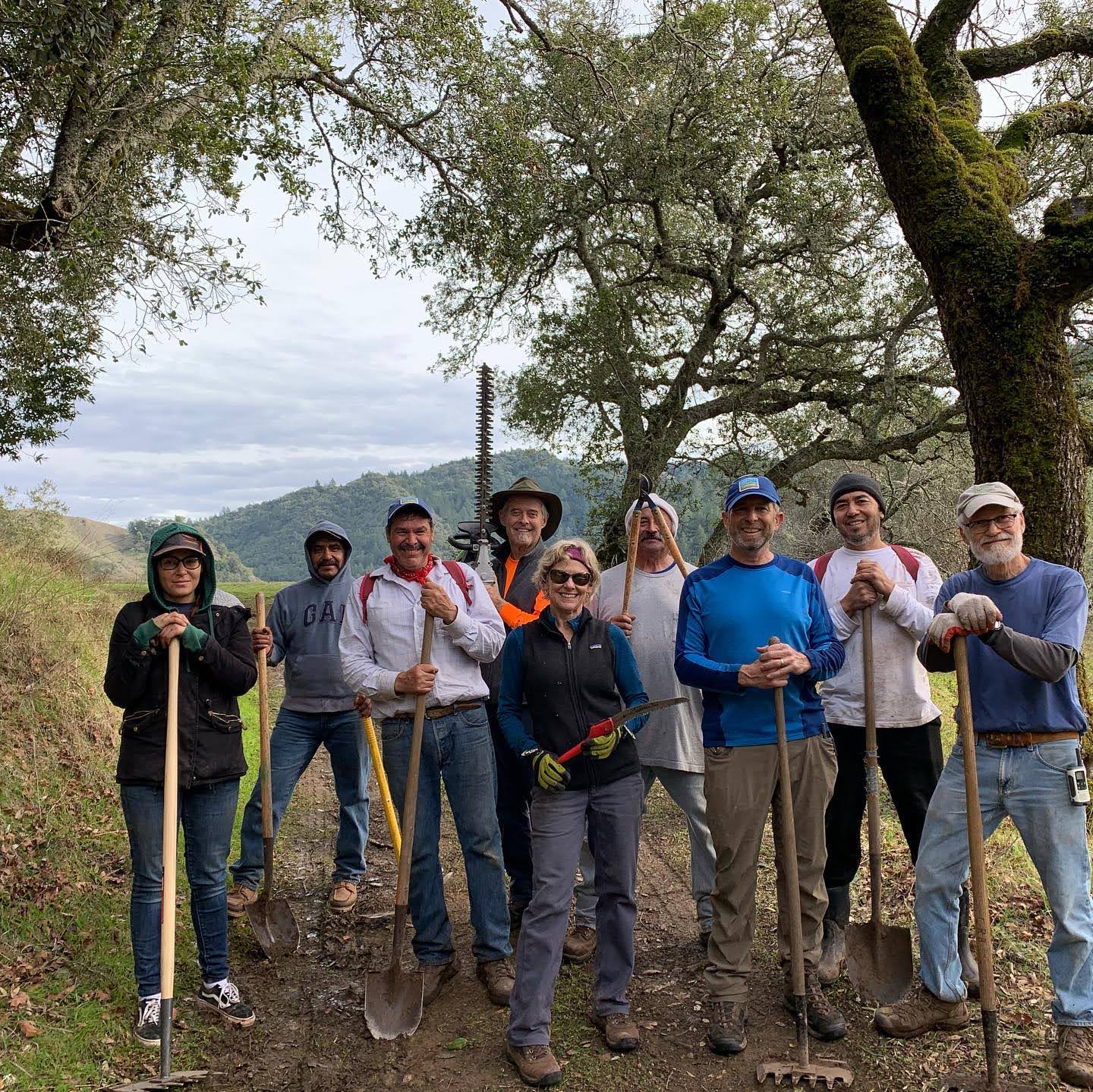 Volunteers play a crucial role at keeping Sugarloaf Ridge State Park open and accessible to all! Help Sugarloaf with trail restoration work by coming to our every-other-Thursday Volunteer Trail Crew. Activities include bridge and step construction, installing signs, clearing, lifting, carrying, and hiking.
Bring gloves, hat, and water that you can carry hands-free (i.e. bring a backpack). Wear long pants, boots or sturdy shoes and sunscreen. Long sleeves are suggested as poison oak is present. We have tools and trained crew leaders with tasks for all. Minors must be accompanied by a responsible adult. We will provide tools, and if allowed, lunch.
If you are a current Sugarloaf volunteer, log onto Better Impact to sign up. Not a Sugarloaf volunteer yet? RSVP to sugarloafvolunteer@sonomaecologycenter.org no later than the Sunday prior to the work day to ensure we have lunch for you.
First-time volunteers are welcomed and encouraged to formally join our volunteer program if they'd like to support us more frequently. Start here to become a volunteer.
Dec
15
Fri
Sonoma Garden Park Volunteer Workday | Día de trabajo voluntario cada tercer viernes del mes

@ Sonoma Garden Park
Dec 15 @ 9:00 am – 12:00 pm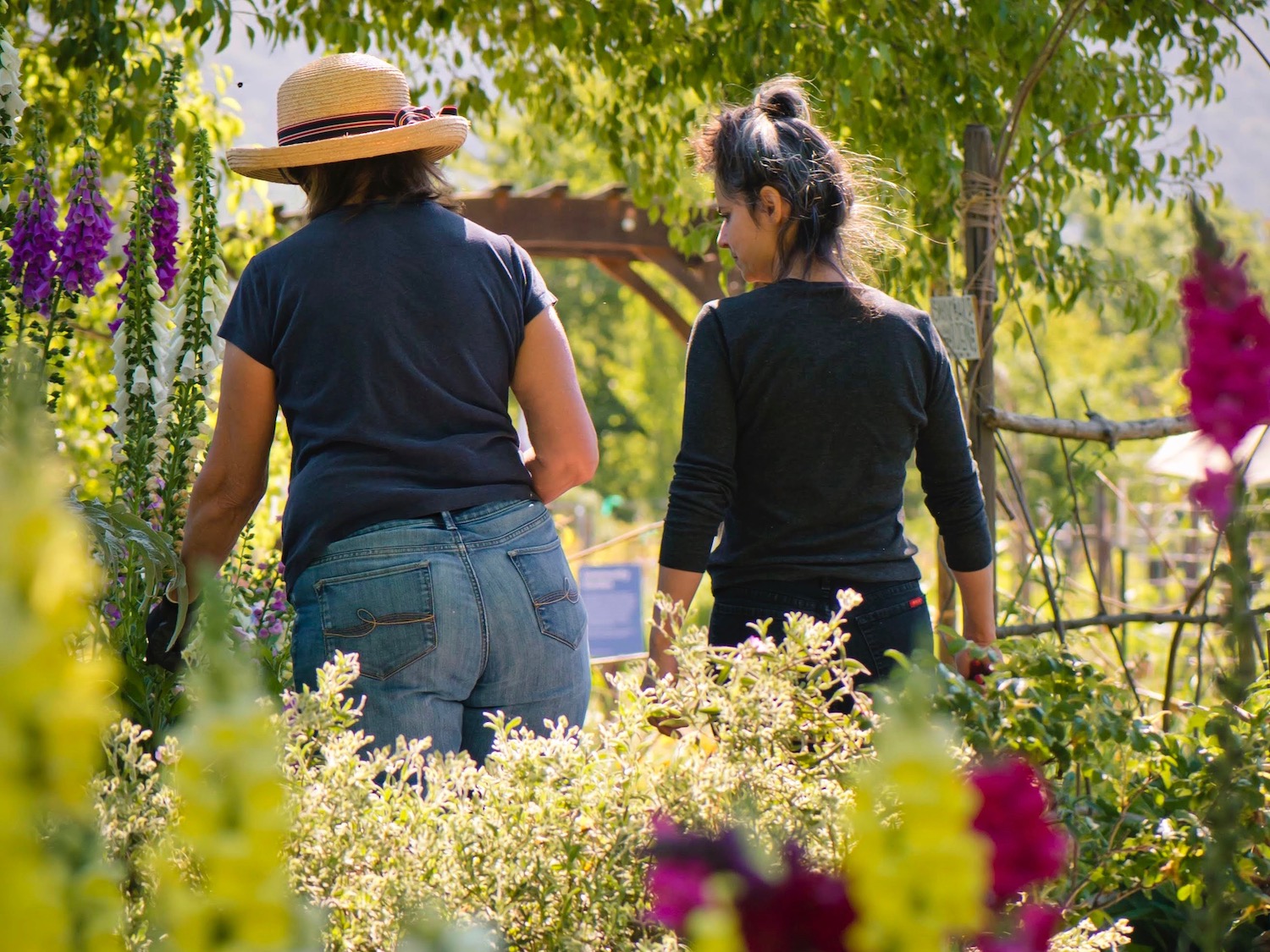 [Español abajo]
Every 3rd Friday of the month from 9:00 am to 12:00 pm we welcome existing and new volunteers for a fun morning of work and community building at Sonoma Garden Park. Depending on the season activities include prepping fields, planting, harvesting, weeding, pruning trees and prepping produce for the seasonal Saturday Harvest market. 
Join us for a fun opportunity to enjoy the bounty of each season, and to share and learn from other gardeners. Existing and new volunteers are encouraged to attend—no experience is necessary! Please be sure to bring your gardening gloves, hat, SPF and water. At noon you enjoy a light garden fresh lunch at our shady picnic area provided by Sonoma Ecology Center as a thank you to our wonderful volunteers!
Los voluntarios juegan un papel vital en el Garden Park. ¡Te invitamos a ensuciarte las manos cada tercer viernes de mes! Únete a nosotros de 9:00 am. a 12:00 pm y conoce a los voluntarios existentes y nuevos. Las actividades incluyen deshierbe, siembra, poda y cosecha. Después del trabajo, disfruta de un almuerzo ligero proporcionado por el Centro Ecológico de Sonoma.
Sonoma Garden Park está ubicado en 19996 7th St E, Sonoma, CA 95476 y es un proyecto del Sonoma Ecology Center.
Weekly California Native Plant Sale | Venta semanal de plantas nativas Californianas

@ Native Plant Nursery at Sonoma Garden Park
Dec 15 @ 12:00 pm – 3:00 pm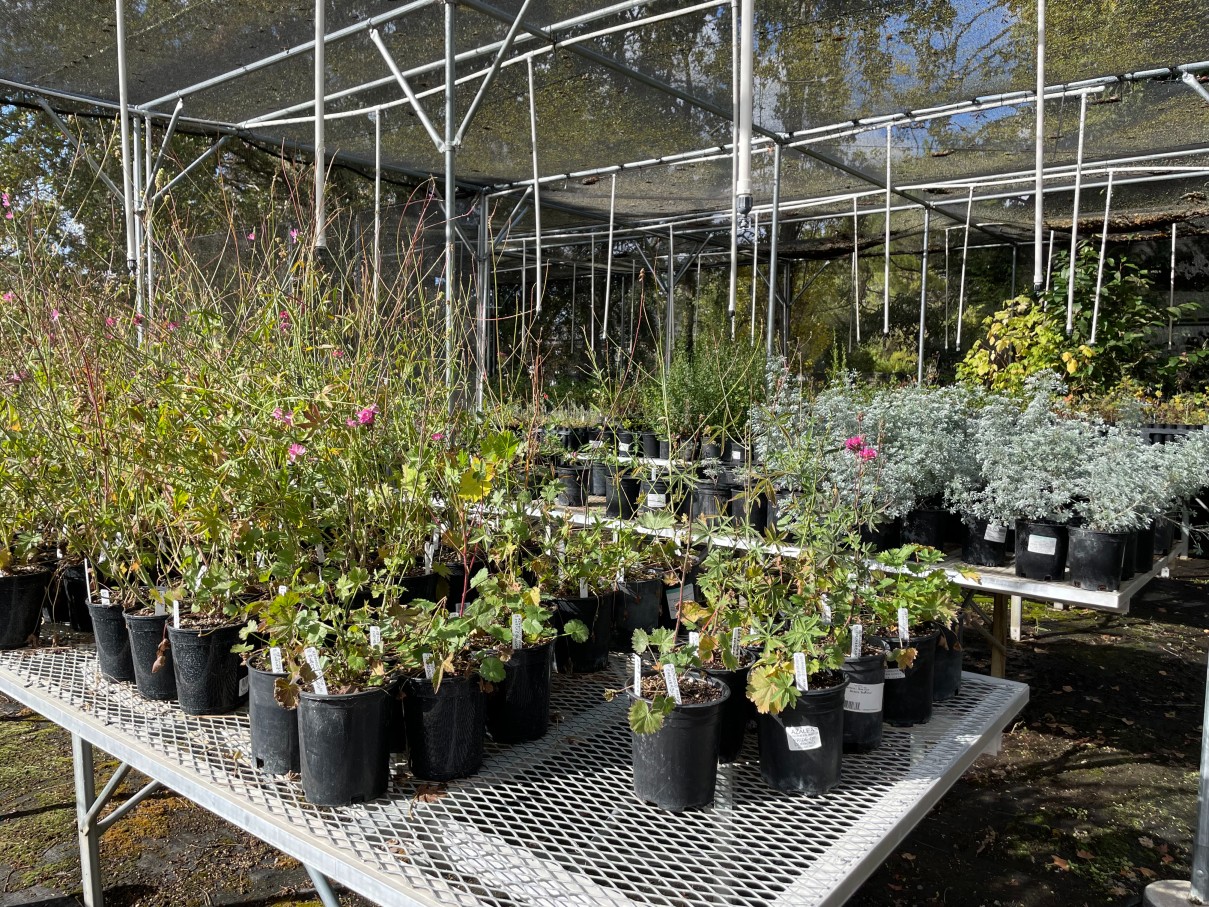 [Español abajo]
We are selling a variety of California native plants to the public every Friday from 12:00-3:00 pm to help local gardeners create and maintain drought-tolerant and pollinator-friendly gardens and landscapes. Simply drop into our Native Plant Nursery. For questions, email our Native Plant Nursery Manager at hannah@sonomaecologycenter.org.
Our weekly plant sales will be cancelled October 6, 13, and 20, and November 24, 2023.
Sign up for our emailing list to stay updated on future events: sonomaecologycenter.org/newsletters-sign-up.
Venderemos una variedad de plantas nativas Californianas al público cada viernes de 12:00 a 3:00 pm para ayudar a jardineros locales a crear y mantener jardines y paisajes resistentes a la sequía y amigables a polinizadores. Simplemente acude a nuestro vivero de plantas nativas (ubicado dentro de Sonoma Garden Park). Si tienes preguntas, manda un email a nuestra gerente del vivero de plantas nativas por hannah@sonomaecologycenter.org.
Nuestra venta de plantas semanal en octubre 6, 13, y 20 se ha cancelado para prepararnos para nuestra venta estacional el 21 de octubre.
Inscríbete a nuestro boletín de noticias electrónico para estar al tanto de nuestros eventos futuros: sonomaecologycenter.org/newsletters-sign-up.
Dec
16
Sat
Park Rx–Group Fitness Hikes

@ Sugarloaf Ridge State Park
Dec 16 @ 9:00 am – 1:00 pm
Part of our Hiking for Fitness program, these free, moderate-to-strenuous group hikes are geared to keep you motivated through the cold season. Registration is required. Parking fees apply. Hikes are (usually) every second and fourth Saturday of the month.
11/11 – Vista Trail Loop (clockwise): ~4.1 mi, 600ft elevation, meets @ main lot
11/25 – Goodspeed to Nattkemper bench: 4.2 mi, 1060 ft elevation, meets @ Goodspeed lot
12/9 – Vista to Bald Mountain Loop: 6 mi, 1520 ft elevation, meets @ White Barn lot
12/16 –  Brushy Peaks to Neptune picnic table: 4.3 mi, 650-ft elevation, meets @ White Barn lot
Sugarloaf Nature Photography Hike

@ Sugarloaf Ridge State Park
Dec 16 @ 10:00 am – 2:00 pm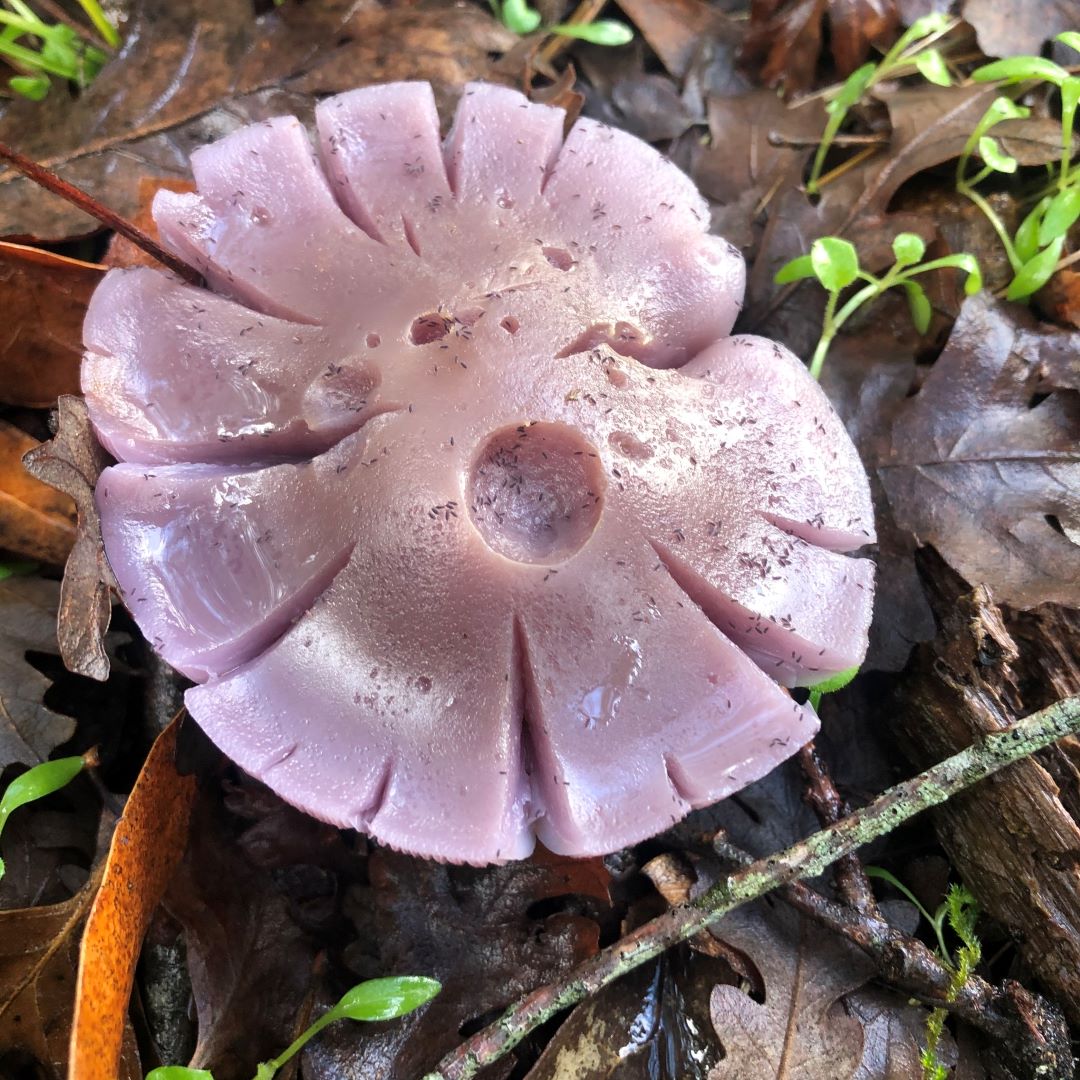 Winter in Sugarloaf offers many different colors, shapes, textures, and lighting: great for practicing nature photography.
California Naturalist John Lynch leads this easy, slow, 3.5 mile hike from creekside to hillside and back through the meadow using our cameras as tools to engage in the aesthetic appreciation of nature and natural landscapes while also documenting flora and fauna through iNaturalist.
If you haven't used iNaturalist, or haven't made an observation for a while, this is your chance – just make sure to load the iNaturalist app on your phone before you arrive and have your battery fully charged. Wear appropriate clothing and footwear. Bring at least a quart of water, a snack, sun protection, and if preferred, a digital camera/tripod.
Tickets are $15 for the general public and half price for students, youth (12-17 year-olds), Sugarloaf members, or Sugarloaf volunteers. Children under 12 can attend for free. Meet at the main parking lot. Bring at least a quart of water, sun protection, wear appropriate clothing and footwear for slippery and rocky trails, and if desired, a snack. Heavy rain cancels; parking fees apply.
Ease of access: the Creekside Nature Trail is short, flat, composite trail. The connection from Creekside to Hillside trail is a single-track, slopped uphill. Hillside Trail is a gravel fire road with two prominent hills of around 250 ft of elevation. Hillside Trail turns into Meadow Trail after the Brushy Peaks junction. Meadow, although not ADA-compliant, is a mostly flat fire road passable by wheelchair and stroller.
______________________
For more events at Sugarloaf, visit our calendar.